LEGO and Lamborghini have unveiled the much-awaited LEGO Technic Lamborghini Sián FKP 37 – a 1:8-scale replica of the Italian supercar made out of 3,696 pieces. 
After launching the impressive replica Bugatti Chiron two years ago, or the Tesla Cybertruck, more recently, LEGO has worked its magic again – this time, together with Automobili Lamborghini to create the LEGO Technic Lamborghini Sián FKP 37 – a 1:8 replica of the supercar. The difference? Apart from the size and the price tag, the real Lamborghini Sián FKP 37 will only have 63 copies worldwide.
So, if you can't afford the original, you can at least get your hands on the model.
The 3,696-piece replica is still the ultimate collector's item for luxury car lovers and LEGO fans. It comes in vivid lime-green color, has elegant golden rims, and measures over 5″ (13cm) high, 23″ (60cm) long and 9″ (25cm) wide. It has been crafted entirely from LEGO Technic pieces, showing that you can pretty much build whatever your heart desires – how about a full-size LEGO Bugatti Chiron that you could actually drive?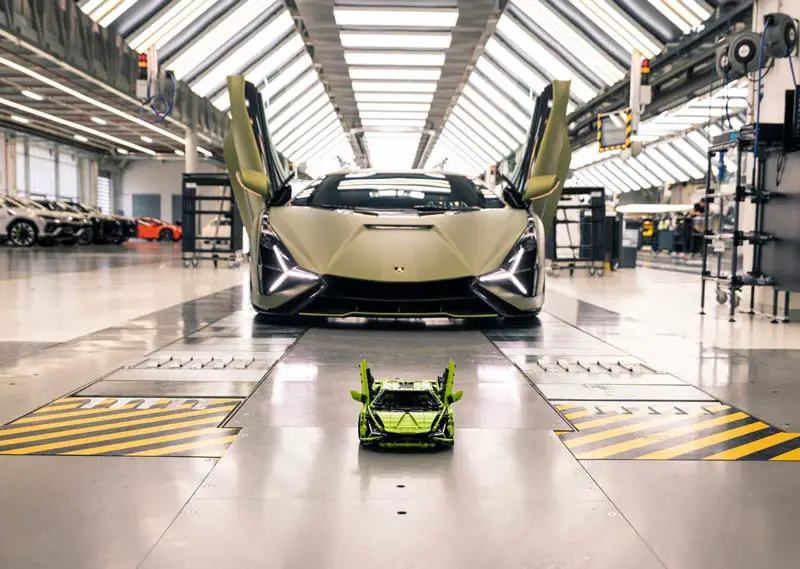 As the announcement reads,
"The LEGO Technic Lamborghini Sián FKP 37 embodies the unmistakable power and stunning looks of the Lamborghini Sián, both in design and style. The super sports car's futuristic features are recreated in elaborate and authentic detail, bringing proud owners closer to the real model than they could ever imagine. These immersive touches include a replica of the Lamborghini Sián's incomparable V12 engine, a rear spoiler that pops up like the real thing, front and rear suspension, and steering powered by a wheel adorned with the Automobili Lamborghini emblem."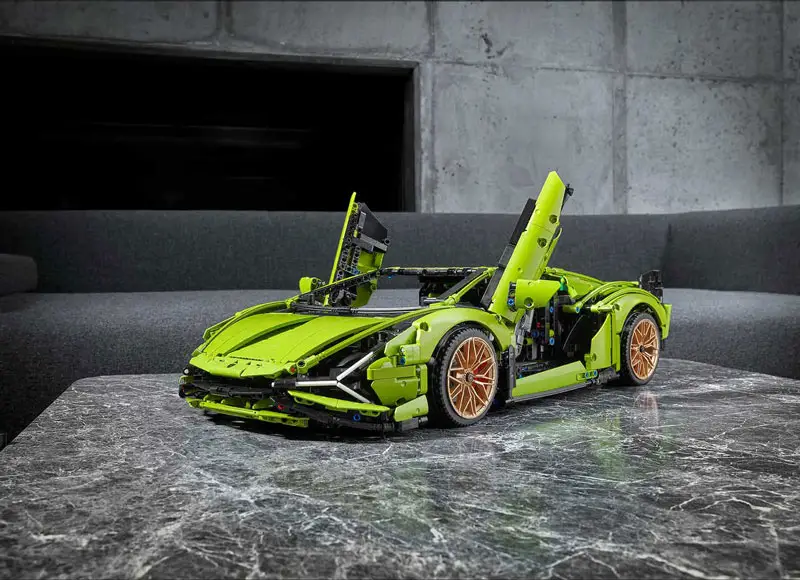 The model also has scissor doors that open to the car's recreated cockpit and even features a fully-functioning 8-speed sequential gearbox. Under the car's front hood, owners can also discover a stylish Lamborghini overnight bag that has its own unique serial number, which unlocks special content at www.LEGO.com/lamborghini-sian.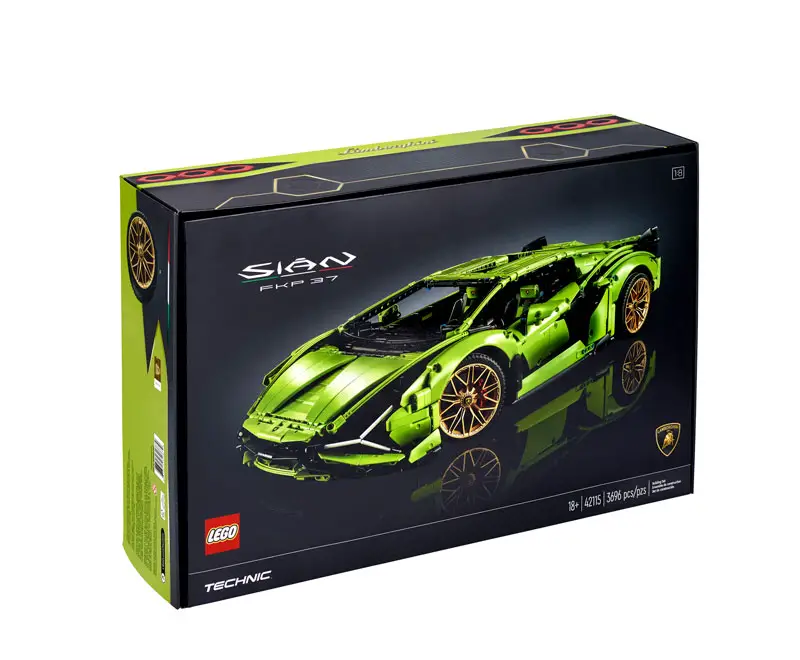 Furthermore, owners can find QR codes in two 'coffee-table' style collectors' booklets that come with the model and can use them to unlock an exclusive series of 13 videocasts featuring Automobili Lamborghini and LEGO experts.
"This new model truly encapsulates the pursuit of excellence embedded in the DNA of both Automobili Lamborghini and the LEGO Group. Both the 1:8 model and the reveal itself are feats of engineering innovation, pulled off by incredibly talented teams from across our two businesses," explains Niels. B. Christiansen, LEGO Group CEO.
"The LEGO Technic Lamborghini Sián FKP 37 is a true testament that with LEGO® Technic, you can build anything your heart desires. I can't wait to build this authentic replica of this futuristic super sports car for real."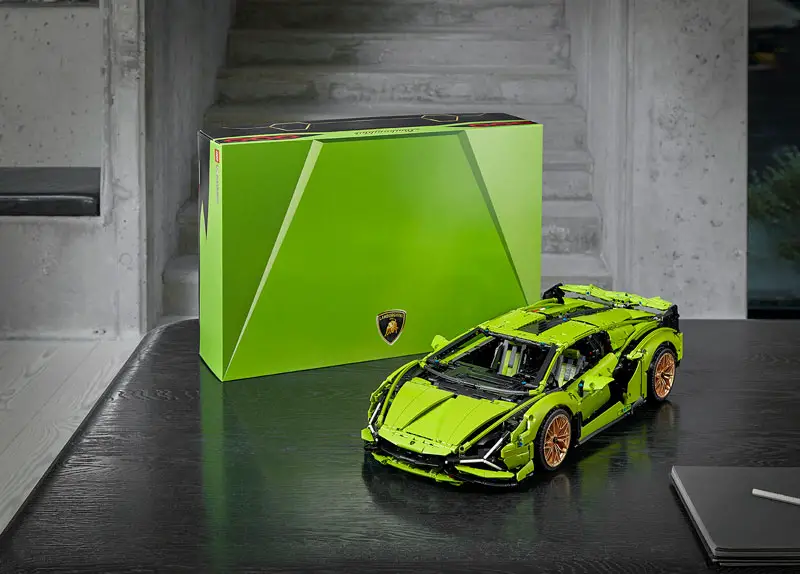 The LEGO Technic Lamborghini Sián FKP 37 will be available from LEGO stores and the LEGO website from June 1st, but will then be available from different retailers globally from August 1, 2020. The model consists of 3,696 pieces and will cost €/$ 379.99 (£349.99).
---
You might also like
---
More from Lifestyle
---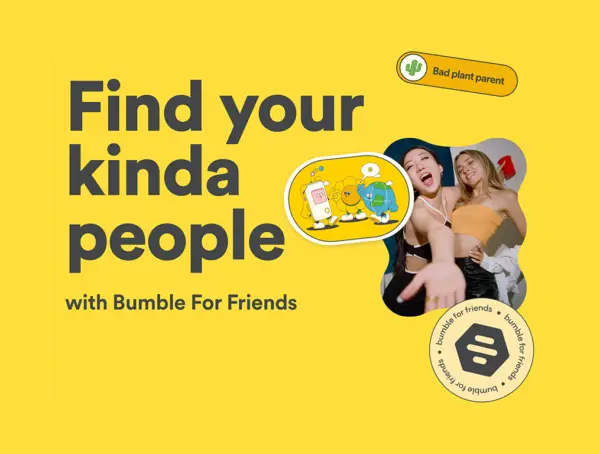 Dating app Bumble said it is testing a separate app, Bumble for Friends (BFF) in select markets to help users …