What would you do if you had 1 million Lego Technic pieces, including some Power Function motors and a lot of time on your hands? Build a Bugatti Chiron that actually drives, right?
Bugatti is known for assembling amazing expensive supercars like the Bugatti Chiron by hand. LEGO is known for loving a good challenge. So what comes out of a collaboration between the two? Well, apparently, a full-sized Bugatti Chiron made out of 1 million pieces of LEGO Tehnic. That's what. Oh, and it actually drives as well.
While a real Bugatti Chiron would set you back $2.6 million, its LEGO replica "only" requires 20 people to work for six months, as well as 1 million LEGO Technic pieces – including 2,304 Power Function motors, 4,032 gear wheels, and 2,1016 axles. Easy, right?
But for that, you will get a full-size Bugatti Chiron that generates 5.3 horsepower and can reach speeds of just above 12 mph. And worry not. It comes fully equipped with a speedometer made of LEGO, functioning doors, headlights, taillights, a steering wheel, and brake pedals. All made of LEGO of course.
The Verge even compiled a table showing  how the LEGO Chiron and the real Chiron stack up against each other: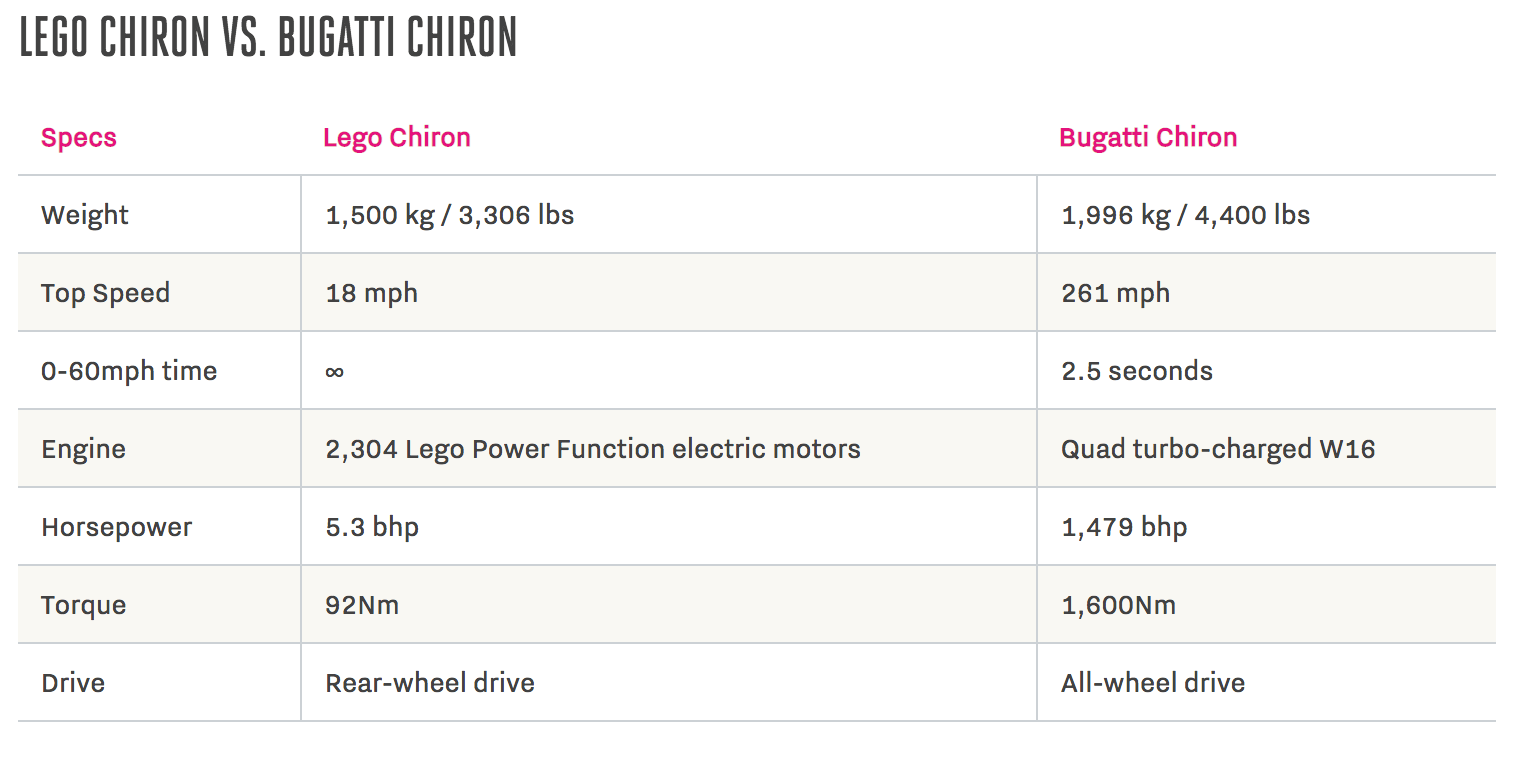 ---
You might also like
---
More from Featured
---
Nike is set to launch a very fresh new look with the latest Nike Dunk Low Green Glow. Dropping on …