Is VR a thing of the past? In short, it certainly seems that way. Why might you ask? Let's just say time really does tell. So much, that when wandering this year's CES all you could hear was a whisper.
And that's a big deal considering the mass popularity it has received previously, with many of this year's VR announcements and exhibits subdued from the years past 'songs and dances'. So, let me set the scene…
Hosting over 182k attendees, 1k speakers and nearly 4.5k exhibiting companies in Las Vegas this year, CES as always is taking consumer technologies and innovation to the global stage. But this year, 'virtual reality' isn't making the noise… artificial intelligence is.
So, What Does That Mean For The Future Of VR?
Honestly, AI doesn't necessarily pose a threat. They are two completely different disciplines, but its counterpart 'augmented reality' might be one to watch out for, as it brings consumer-simulation into the real world and enables interaction.
Therefore, VR as a discipline still has a long way to go and brands like Facebook and HTC recognise it. Which is why, Facebook's untethered headset, Oculus Quest, due to launch in Spring 2019 (for $399) has resolved itself to closed-door demos and HTC's two new headset announcements were a bit hush-hush with one… kind of vague.
The only exception? Sony, whose main hall kiosks displayed their $300 PlayStation VR set. After all, VR is kind of a gamers paradise.
But Why? What Has Changed?
Nothing. And I guess that is still very much the problem. VR is still expensive, clunky and NOT straightforward to use. Not to mention the lack of social interaction within the platform for users is still… nil.
And many experts agree, VR was overhyped from the very beginning and lacked mass-market appeal from the start.
Even Forrester analyst, J.P. Gownder has decided to face the music, counting VR out for the mass market for the time being and chalking it up as a niche platform for 'the early adopter, gamer-oriented'.
He's not wrong. VR is still stuck in a crux of gamers and millennials that find the technology to be a novelty rather than a reality. Practical uses of virtual reality still remain few and far between, outside of the design and medical space i.e. Microsoft's HoloLens for surgeons.
Nonetheless, the technology, software that supports VR is still very much a work in progress and seems to be "holding VR back" from its true potential according to E-Marketer's analyst Victoria Petrock. But its slowly working its way up – with literally NO help from the financiers who have cut their funding of both AR and VR in 2018 by 59%.
And the crazy thing is… despite the downturn in numbers according to International Data Corp, the shipment of VR headsets rolls on… with Q3 revealing the shipments of 1.9 million units – an 8.2% increase from the previous quarters, that like its funding has previously been on the decline.
But, guess who has a decent chunk of the pie? Facebook with their Oculus Go and Xiaomi's Mi VR (depending on where you are in the world); clocking in with almost a quarter of a million units shipped.
So… will Facebook do good by its customers and provide them with a high-quality VR experience the market yearns for? Only time will tell, but VR you aren't ready for MOST of us yet.
Stay tuned for developments on VR.
---
You might also like
---
More from Tech
---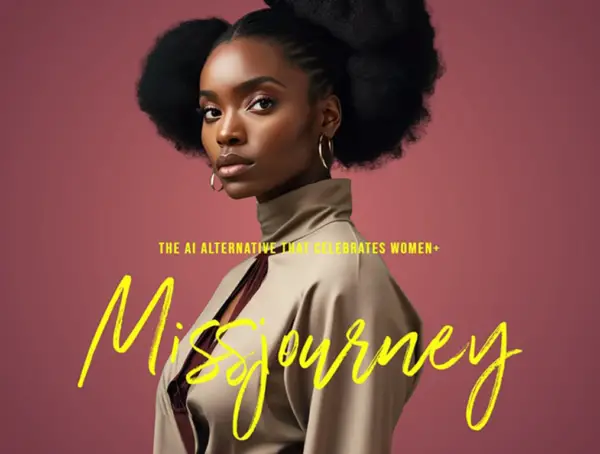 Missjourney is an AI tool that generates images exclusively of women, from CEOs to leaders, superheroes, doctors and engineers. TEDxAmsterdam Women …