Instagram is growing faster than it ever has before. The app now counts over 700 million users, and it will not stop growing anytime soon.
100 million new users joined Instagram over the last 4 months. That is the fastest growth curve ever for the photo app, jumping all the way past the 700 million users milestone. And that's less than a year after it celebrated reaching 500 million users!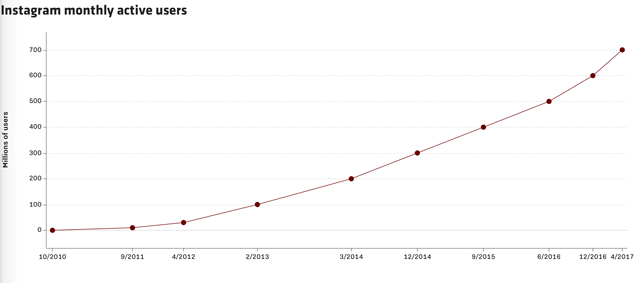 Instagram's rapid growth is an obvious motive for satisfaction for Facebook who counts on the app to counter Snapchat's own growth. And it is a winning strategy as it was confirmed the launch of Instagram Stories has slowed down snapchat's growth in 2016.
Instagram strategy is simple: make it easier for people to join and keep on adding new features likes stories, live video and ephemeral messages. Of course, one will argue these were all "stolen" from rival Snapchat.
Nonetheless, Instagram is growing faster than ever, and faster than any other social network. Even if, with 700 million users, Instagram is still far behind its big brother Facebook and its 1.9 billion MAUs.
---
You might also like
---
More from Instagram
---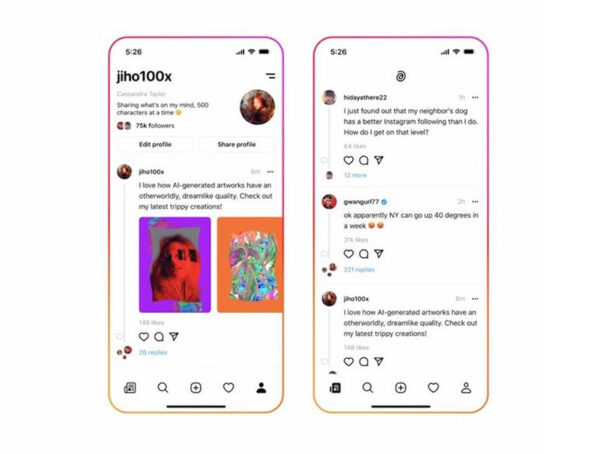 Instagram's rumored text-based Twitter competitor still does not have a name, but now we know what it might look like. The …