Instagram and Direct could soon be two separate apps. At least that's what Instagram's latest test reveals.
There was a time when Facebook and Messenger were one and the same. Messenger was just a feature within Facebook. Then, in 2014, they split into two separate apps. Some users complained, but they got used to it. Well, it's time for them to complain again, as it looks like Instagram and its messaging feature – Direct – are about to split in exactly the same way. In fact, Instagram is already openly testing Direct as a separate, standalone, app.
The test was even announced officially by Instagram's vice president of product Kevin Weil via Tweet on Thursday, December 7.
With hundreds of millions of people using Instagram Direct, today we're announcing a test of a standalone Direct app. It's fast, visual, and super fun. Only in six countries to start but can't wait for you all to try it. https://t.co/oqn18LiOmT

— Kevin Weil (@kevinweil) December 7, 2017
Direct is being tested in six markets – Chile, Israel, Italy, Portugal, Turkey, and Uruguay – and when users who are part of the test install it as a standalone app, their Instagram app loses its messaging feature. But why would Instagram choose to do this? Well, the one reason is the inability to further develop Direct with features within Instagram. So, essentially, Instagram wants to give it some features that it couldn't if it's part of its flagship app.
Despite being mostly about messaging (clearly) Direct is very much "Instagram" at heart. It opens straight to your camera and you need to navigate via directional swipes. Swipes also control switching between it and Instagram as well – the same functionality is being built into the Instagram app. There are four filters that users can apply to their messages.
It's an interesting idea, Instagram… But, where exactly are you going with this? Obviously, it's still just a test, so Instagram is testing the waters to make sure it makes the right choice. But I am confident we will know pretty soon.
---
You might also like
---
More from Instagram
---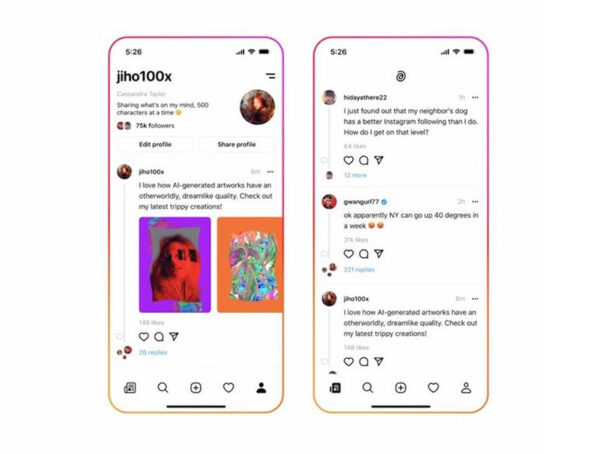 Instagram's rumored text-based Twitter competitor still does not have a name, but now we know what it might look like. The …