Facebook has begun testing a new feature that allows Instagram users to easily sync their contacts with Messenger.
In the last few years, Facebook, Instagram, and Messenger have been steadily merging into a single suite of apps that pretty much take care of all our communication needs. Whether it's instant messaging, photo and video sharing, live video broadcasts, community interaction, peer-to-peer buying and selling, and a lot more, those three apps cover it. And over time Facebook's plans to make them inseparable, are becoming more and more apparent.
Features like cross-posting Instagram Stories to Facebook, the ability to open Instagram through the Facebook app, or the ability to follow Facebook friends on Instagram are only part of the evidence of this.
Now, Instagram and Messenger are going for a deeper integration, with a test that allows you to sync your Instagram and Messenger contacts. The test was shared by TechCrunch's Sarah Perez in a recent blog post.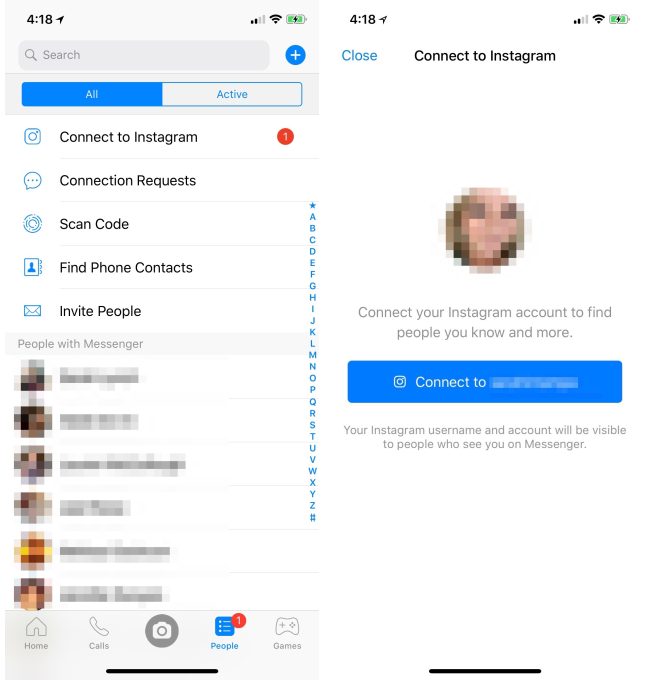 To access the new feature (if you have it) go to the People tab and find the new option "Connect to Instagram." Tapping it will allow you to add your Instagram contacts to the list of "friends" you can contact on Messenger. If you're a new user on Messenger, you can sync right from the start. Now, if you're thinking that you can follow thousands of users and then add them to Messenger to spam them, you can't. The apps consider contacts to be only those who follow you back.
Pretty straightforward. So, where is Facebook leading us with this new feature? Well, for one, it builds a bigger social network with connected social graphs. This leads to better understanding of the different audiences across apps, but also their cross-platform behaviours. Also, it keeps people within Facebook's ecosystem. Facebook might even get rid of Instagram Direct altogether at some point, to keep messaging as something users can only do on Messenger. Who knows?
Facebook hasn't announced the feature yet, but my assessment is that it will be rolled out within the next few weeks. For now, it's been spotted in the wild, so we can only assume it's coming soon.
---
You might also like
---
More from Instagram
---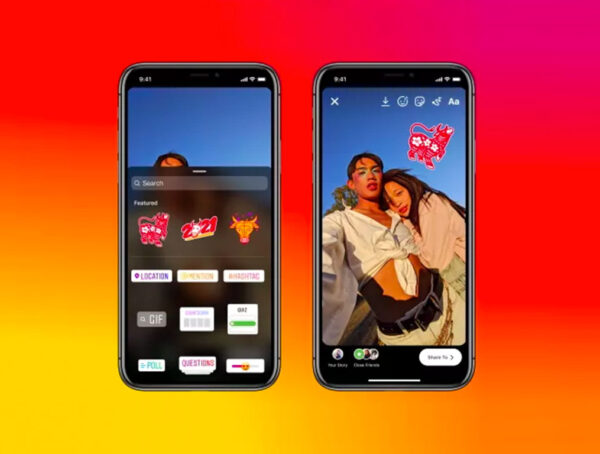 Instagram is celebrating the Lunar New Year with special stickers, an AR filter, and special appearances by Creators.