Only eight months after its launch, Instagram Stories already counts more daily active users than Snapchat, its rival (and inspiration)!
Instagram Stories launched in August 2016. By October it already had 100 million DAUs, 150 million in January 2017. And there is no sign of its growth slowing down as the feature now counts over 200 million daily active users this month.
But more importably, with 200 million DAUs, Instagram Stories is now bigger than Snapchat and its 161 million daily active users (as announced during its IPO last month.)
And Now Instagram Is Copying Snapchat's Features Even Faster…
Instagram is still very much eager to grow. And its growth strategy is simple: copy even more of Snapchat's best and most technology advanced features.
First on the list: Pinning for Stickers. The feature is a pure rip-off of Snapchat's "3D stickers" that were launched over a year ago.
The updated app will also bring "Selfie Stickers" and custom geosticker, both well known Snapchat features.
But perhaps, it's ok, as Snapchat still manages to grow where others (like Facebook) have not managed to go yet. Like in-store conversions ads for example…
---
You might also like
---
More from Instagram
---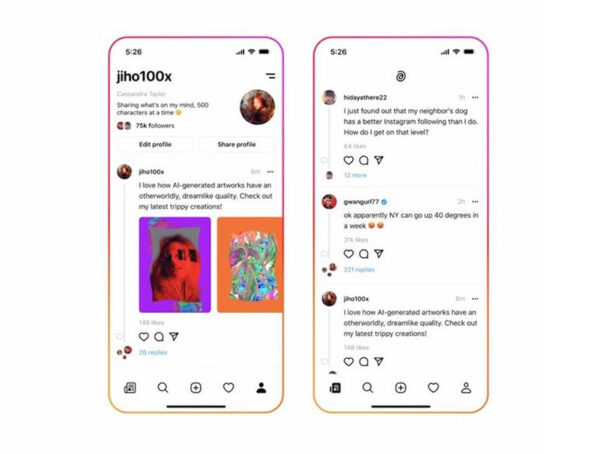 Instagram's rumored text-based Twitter competitor still does not have a name, but now we know what it might look like. The …