Instagram has shut down a number of popular meme accounts on its platform without warning – some of which have millions of followers.
Owners of some very popular meme-posting accounts got a nasty surprise last week, as Instagram went on a mission to crack down on them, removing them permanently with no chance of reinstatement. When asked about the recent so-called "meme purge," a Facebook spokesperson said that the accounts in question were disabled after violating platform policies on several occasions.
Specifically, the policies included "selling and purchasing of usernames, as well as alleged attempts to fraudulently obtain others' usernames." As a result, many highly-followed (and in many cases very lucrative) accounts were taken down last week without notice or explanation.
While it's not against Instagram's policies to post memes – although the practice is most likely probably frowned upon, and perhaps even penalised – the stated violations are sufficient to get an account permanently removed.
@instagram you just deleted all of my accounts for absolutely no reason, no warning, and no context behind this. (30 million+ followers worth of accounts deleted in 24 hours) #fuckinstagram #reactivateyerdank #reactivateautist pic.twitter.com/nJY6CvkQkW

— yerdank (@umCaige) July 26, 2019
As expected, account owners are furious, as the affected accounts (around 30 of them) had amassed a combined 33 million followers and were bringing in a pretty decent income from advertising and sponsorships.
In one case, 17-year-old Declan Mortimer said he had been making up to $200,000 per year with his account. Owner of the account @autist, an 18-year-old user named "Caige," said his account had over 500,000 followers before it was taken down last week and had brought in over $30,000 in 2019 alone. Other high-profile accounts that were removed include @sup.david, @nutted, @wokiest, @thespedhed, and @meme_humus.
HUGE meme page purge last night on insta. Accounts with millions of followers (one had more than 13M alone) got deleted. pic.twitter.com/Beugxh6bm4

— Taylor Lorenz (@TaylorLorenz) July 26, 2019
Instagram recently updated its account removal policies and is now able to disable accounts with a maximum number of violations within a specific time window. The policy was changed to catch and disable accounts that have found ways to game its policy violation system; it's possible that the "meme purge" is part of this change.
---
You might also like
---
More from Instagram
---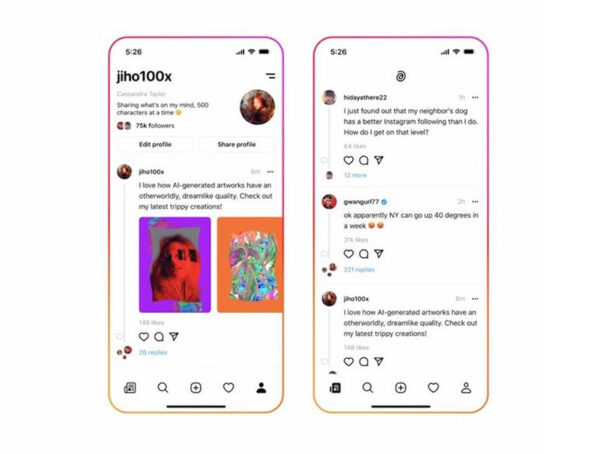 Instagram's rumored text-based Twitter competitor still does not have a name, but now we know what it might look like. The …