Instagram has launched a new feature that allows users to easily connect with each other by scanning a unique 'nametag.'  
Students are back at college again after the summer (or just starting college), and to help them more easily connect with their classmates and share experiences with friends, Instagram just introduced "a customizable identification card" that will allow people to find each other's profile when scanned. Think Snapcodes on Snapchat, or Messenger QR codes on Facebook Messenger.
In order to scan a nametag, users can simply swipe right into the camera, or enter the camera by tapping "Scan a nametag." Then they must hover over the nametag and hold down on the screen to scan.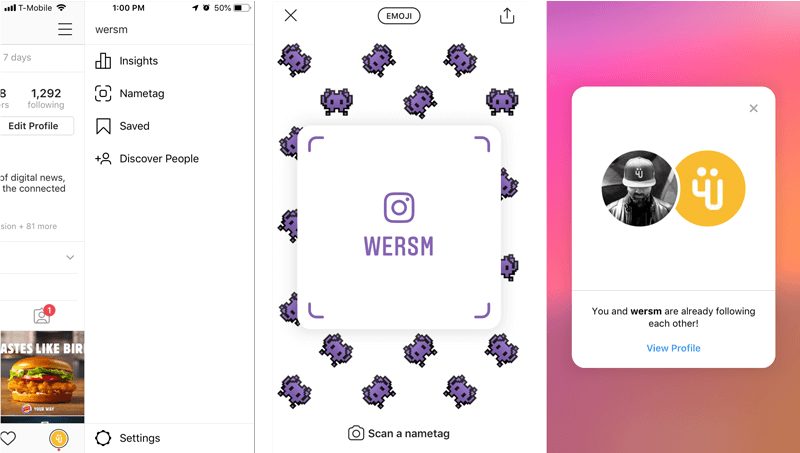 Every user's nametag is unique and customisable. As the announcement for the feature reads, users can "personalize" their nametag by "touching anywhere on the screen or by tapping the button at the top to try other designs, such as colors, emojis and selfies with different stickers."
A nametag can also be shared with friends through text messages or other platforms like Facebook and WhatsApp simply by pressing the arrow at the top right.
Now you can quickly add friends on Instagram by scanning their nametags. You can also customize your own nametag with emojis, colors and selfies. pic.twitter.com/fq4HFNiDMy

— Instagram (@instagram) October 4, 2018
Instagram is also testing a new "school communities" feature that allows college students to "show off" their school spirit "and connect with other students and recent grads from" their university. The feature is currently being tested in a variety of schools across the US.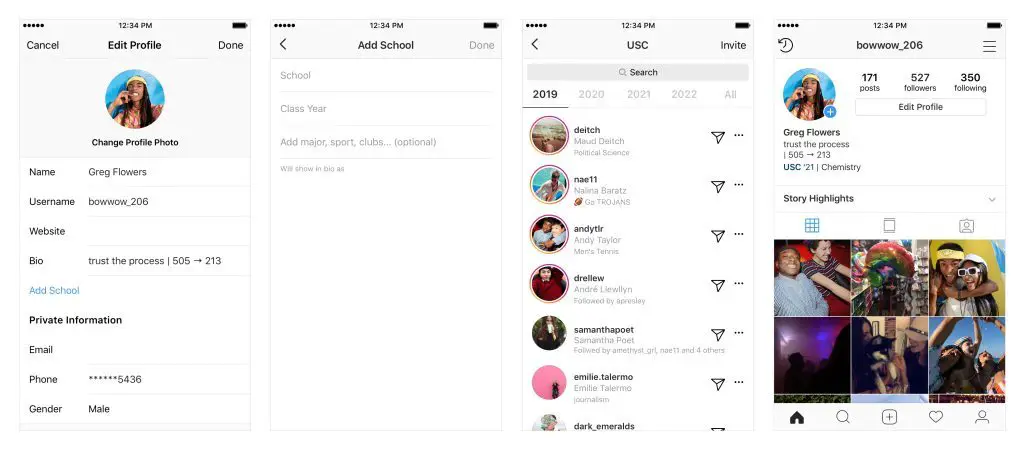 The announcement of the test reads:
"If you choose to join, you can add a line to your profile listing your university, class year, and any relevant groups such as major, sports team, and sorority. You and others who've added the same university can click to go to a directory listing all the people—sorted by class year—who have added that university, where you can follow and message. Messages from people you don't already follow will go to your pending inbox where you can choose to accept or decline—the same way Instagram Direct works today."
Nametag is available globally on both Android and iOS and to try it you will need to go to your profile, tap the button with three lines at the top, and select "Nametag."
---
You might also like
---
More from Instagram
---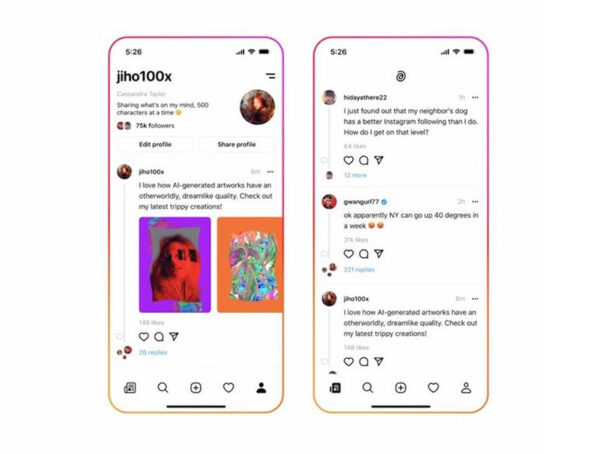 Instagram's rumored text-based Twitter competitor still does not have a name, but now we know what it might look like. The …