Up until now, advertisers on Instagram could only post 30-second video ads on the platform – that's still 15 seconds longer than video posts. But today, Instagram has announced that it's starting to run 60-second video ads for advertisers. Today is a good day for many. Especially movie studios.
Naturally this opens up many creative possibilities for brands. There is a lot more choice for advertisers now because of it. Instagram noted that,
[quote]We recognize that advertisers have a variety of creative resources and want to bring more choice to help them reach their business goals. Instagram allows brands to amplify campaigns and build anticipation heading into key moments in time, such as this weekend's big game or a highly anticipated movie premiere.[/quote]
The first brands to take advantage of this new feature are of course big ones, and what better timing…  as the Super Bowl commercial season begins. Notable examples of the new 60-second video ads, include an extended version of T-Mobile's 30-second Super Bowl advert with Drake,
https://www.instagram.com/p/BBVMFOsS0Dc/
and the first 60-second Instagram ad to be played in the UK, Guinness' latest video campaign that celebrates John Hammond – a US record producer who promoted black artists in the US, in defiance of racial segregation during the time.
So, the big question… Why is Instagram doing this? Well, to make money for one. Facebook is getting very serious about monetising Instagram as much as possible, and of course competing with Google and YouTube. There are currently 400 million active users on the platform and there has never been a better time to do so. From September to today, Instagram has introduced ads in 30 countries, it has launched Marquee ads, and has been offering 30-second video ads.
If you like our stories, there is an easy way to stay updated:
Follow @wersm
Finally, it's clear that Instagram wants to encourage advertisers to move from TV to digital, giving them more familiar formats to use, rather than forcing them into using its own. To be honest, it's about trying to find the right recipe for advertisers to make the jump from traditional media.
The challenge here is two-fold. Firstly, there is the nature of the feed. People tend to scroll past things they don't have the time to get into. So advertisers will have to get really creative. After all, long format has worked well on YouTube in the past. Will it work the same on Instagram – a platform that people tend to use while they're on the go? Here comes the second part of the challenge. Sound. Video on social has to work with no sound – and we know how difficult that is to pull off.
Now, how brands go about this is another thing entirely, and will be interesting to see.
---
You might also like
---
More from Instagram
---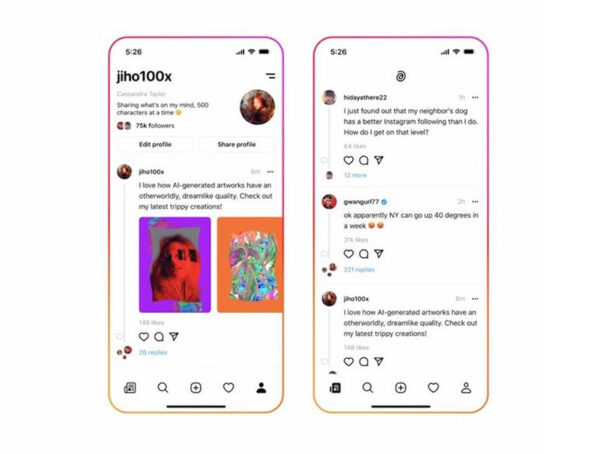 Instagram's rumored text-based Twitter competitor still does not have a name, but now we know what it might look like. The …