According to reports, Instagram is testing back-to-back Stories Ads from different advertisers, with a "small percentage" of users.
You may think there are already too many ads on Instagram, but the company is still looking to add more. This time, however, it's not yet another placement. According to a recent report from Adweek, Instagram is testing showing back-to-back Stories Ads to a "small percentage" of its users.
The ads themselves will come from, not one, but two different advertisers, with a Facebook spokesperson explaining that the goal is to provide a more seamless experience for users. The spokesperson also explained that Instagram would be gathering feedback to see if the new ad arrangement has a positive effect.
Whatever the result of this test, user experience will remain a priority for Instagram. Its value for advertisers will remain secondary to this.
The test is part of Facebook and Instagram's ongoing efforts to improve the ad experience on their platforms and to figure out the right frequency that strikes a balance between user value and advertiser value.
As Facebook's spokesperson told Adweek: "Ad load fluctuates based on how people use Instagram. We closely monitor people's sentiment both for ads and overall commerciality."
---
You might also like
---
More from Instagram
---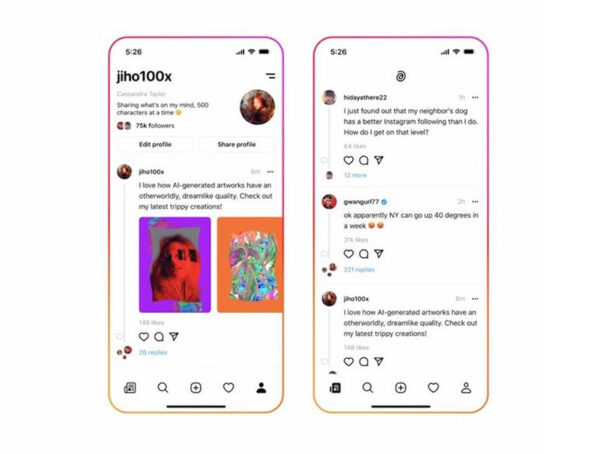 Instagram's rumored text-based Twitter competitor still does not have a name, but now we know what it might look like. The …