Instagram has launched two new tools that will block out offensive comments and spam – the latter, in nine languages. 
Instagram may have less of a problem keeping trolls and spammers at bay than Twitter, but the threat is ever-present. The only way to keep Instagram clean, is to develop tools to filter out toxic comments and inappropriate content. And that is exactly what Instagram is doing. A year ago, the company started testing the ability for users to block comments. The feature then was made available to all users later in the year. Now, Instagram is introducing two new tools to "help keep Instagram a safe place for businesses to express themselves and share their stories with the world."
The first, is a filter that blocks out offensive comments, and the second is a spam filter that works in nine languages. As Kevin Systrom, Instagram's founder and CEO, explains in a blog post announcing the tools, they "are the next step in [the company's] commitment to foster kind, inclusive communities on Instagram.
Blocking Offensive Comments
Being able to express their brand freely is the prerequisite for all businesses to be able to use Instagram effectively. However, many brands are finding it hard to express themselves on the platform due to offensive comments.
A new filter launched just last week, blocks offensive comments in posts or live videos, and allows others to be posted normally. Comments can of course still be reported, deleted, or turned off, as usual. The filter itself can also be turned off by accessing the settings menu (the three dots) from any Instagram profile.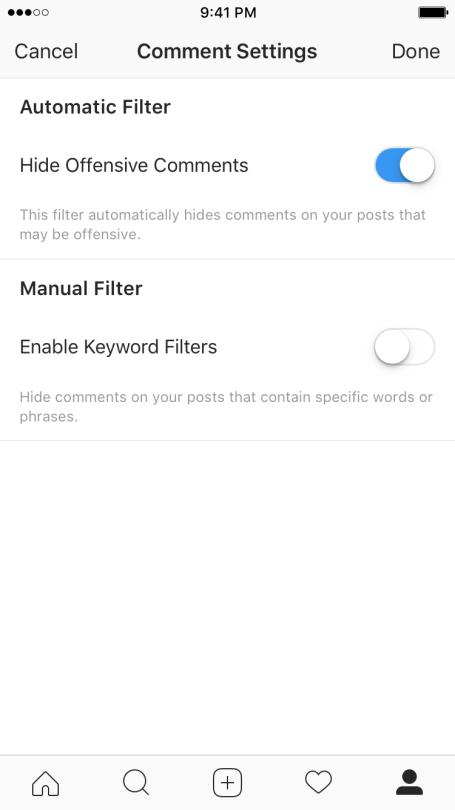 Instagram says that the comment filter will be available in English at first, but more languages will be included "over time."
Filter Reducing Spam In Comments
Instagram's new spam filter will look "for any obvious spam in comments, blocking it from your posts and live videos." And here's the best part: It will do so in nine languages – English, Spanish, Portuguese, Arabic, French, German, Russian, Japanese and Chinese.
The spam filter uses machine learning (surprise surprise) that has been taught for a period of time by Instagram's team to find and weed out both offensive and spam comments "so brands of all sizes never have to see them." As is the case with machine learning tools, they are created to improve over time – so, if anything is slipping through the net now, it won't do in a few months.
Both tools echo similar efforts by Facebook to identify and filter out spam, clickbait, fake news, and offensive content on its News Feed and in live video.
---
You might also like
---
More from Instagram
---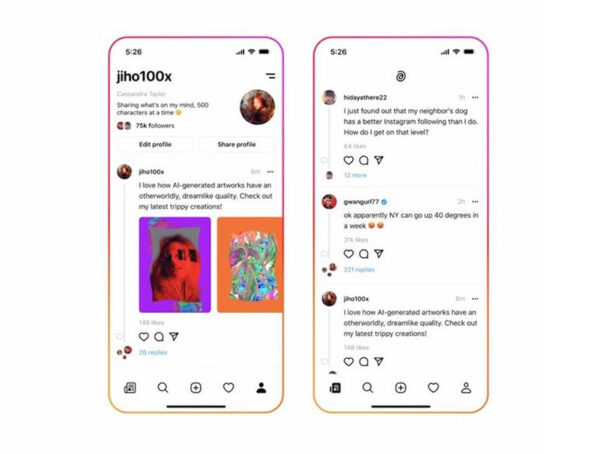 Instagram's rumored text-based Twitter competitor still does not have a name, but now we know what it might look like. The …