Instagram is one of the trendiest social media platforms, and rightly so… because it has been working very hard on making itself better for users and brands. And the latter might also be the direct cause of the issue Instagram is facing today: interactions dropped 40% in 2015.
#BeatTheBuzz:
The world's greatest agencies and most exciting brands gather in London, on April 14th.
Book your place now
!
Instagram was once dubbed "the most engaging platform" but the results of a new study from Quintly throw a hard blow on this reputation.
If you like our stories, there is an easy way to stay updated:
Follow @wersm
Quintly looked into 10,000 Instagram accounts throughout 2015 and the resulting trends are bad news for social media marketers: the once most engaging platform is losing ground, and this is happening fast!
Julian Gottke, communication manager at Quintly, explained
[quote]Most surprising for me was the distinct drop in the interaction rate. Last year we reported Instagram as the 'king of engagement' and now the amount of interactions has dropped significantly.[/quote]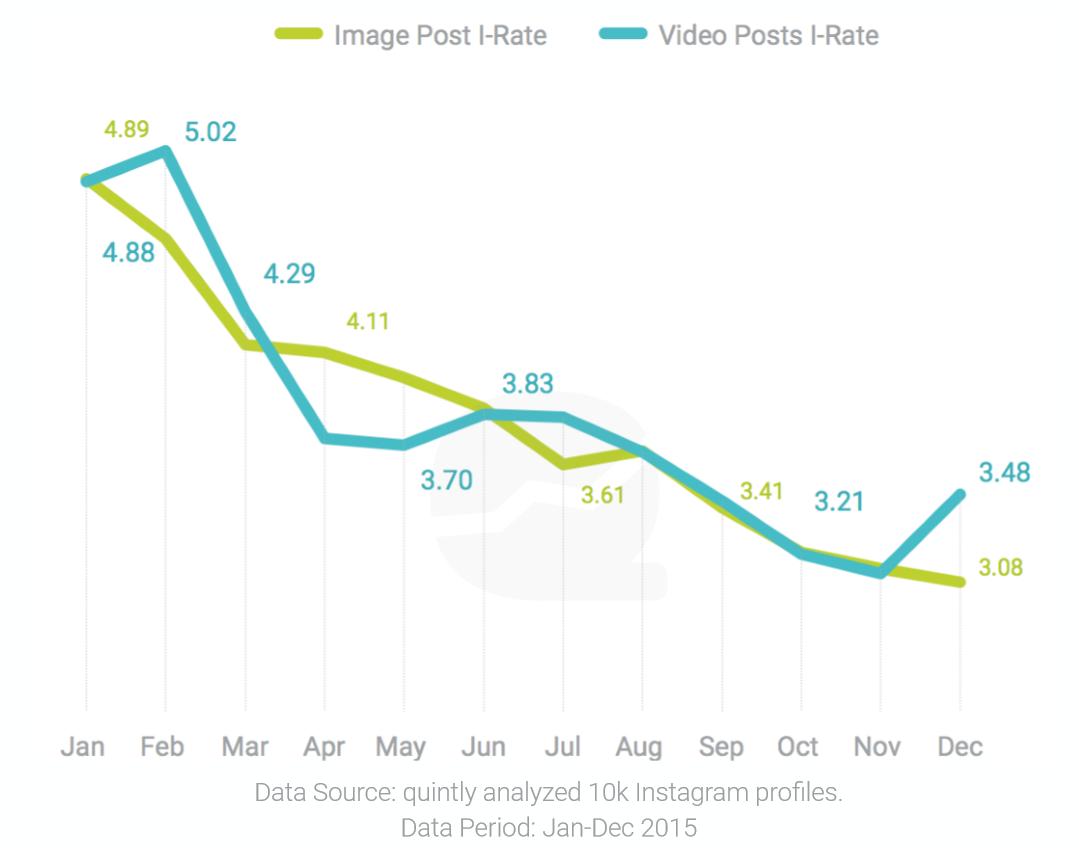 And that is not the only bad news! Follower growth is slowing down too, and experts believe this will continue to be the case throughout 2016. Of course, the average profile can still expect an average monthly follower growth of around 16%.
If you like our stories, there is an easy way to stay updated:
Follow @wersm
But while this is still way better than any other platform, it's the slowing pattern which could become a concern for Instagram.
So What's Happening With Instagram?
There can be many reasons behind a drop in interactions and follower growth. The one that obviously comes to mind however, is… ads!
Over the course of the past year, Instagram has transformed itself into an advertising powerhouse, allowing sponsored content directly from Facebook's ad manager. And we all know the recipe: more ads = more reach = less interactions. Especially on a platform which was renowned for its love for quality and meaningful imagery.
Now, the truth is also that Instagram might simply be maturing. The hype never lasts long in the frenetic and fast-moving world of social media. The platform announced it now has over 400 million users worldwide, and it obviously cannot keep on growing at the same rate forever.
If you like our stories, there is an easy way to stay updated:
Follow @wersm
Bad news for Instagram? Yes and no. It is still one of the most engaging platforms, and if brands learn to use it better, to focus more on the visual impact rather than trying too hard to sell on our feed, then Instagram stands a good chance of remaining one of the most-loved social media platforms.
---
You might also like
---
More from Instagram
---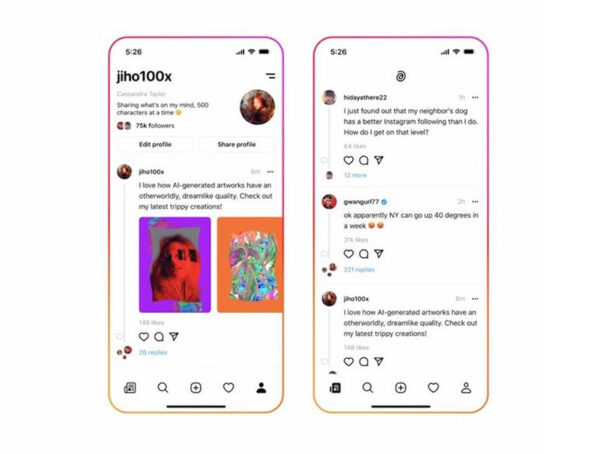 Instagram's rumored text-based Twitter competitor still does not have a name, but now we know what it might look like. The …