Instagram is taking more decisive action against posts that may contain bullying or hate speech or that may encourage violence.
Instagram announced that its measures to reduce the visibility of feed posts and Stories that include harmful content are extending to posts that may contain hate speech and bullying or that incite violence.
The automated system that uses machine learning and detection was first implemented for Meta-owned platforms in May last year on Facebook for content that may spread misinformation as checked by independent third-party fact-checkers.
It was introduced as part of its plans to rid the platform of misinformation, and it applies penalties for users that repeatedly share information identified as false. The initiative was initially brought forward by other social media platforms, like TikTok, which in February 2021 began showing warnings on videos that contain unverified information.
Now, Instagram is using that same machine technology to reduce the visibility and reach of offensive content and claims to be taking these efforts a step further. The announcement introduces changes to how it automatically detects potentially violative content:
"If our systems detect that a post may contain bullying, hate speech, or may incite violence, we'll show it lower on Feeds and Stories of that person's followers," the announcement reads. "We will also show potentially upsetting posts lower in your Feed based on your history of reporting content," the announcement adds, specifying that the changes will only impact individual posts – not overall accounts.
Thus, Instagram will remove posts that break its rules and notify individual users about the enforced action. In addition, Instagram's systems will show potentially harmful content lower in the personal feed of those users predicted to report a post, based on their past history of reporting content.
The system will detect potentially violative content based on elements such as the content's caption. In this case, it will be able to identify whether a caption is similar to one that has previously been determined as breaking its rules.
---
You might also like
---
More from Instagram
---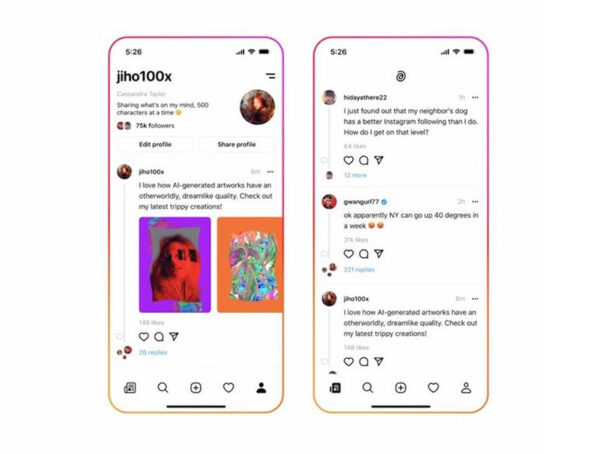 Instagram's rumored text-based Twitter competitor still does not have a name, but now we know what it might look like. The …