Instagram users can now Remix just about any video that has been publicly posted on the platform after January 20 – not just Reels.
Following the success of the TikTok duet-like, collaborative "Remix" feature introduced in March year for Reels, Instagram announced that it is now opening up Remixes to be used with any video published publicly on the app.
Up until now, Remixes allowed users to record video responses alongside other users' Reels. However, the feature has proved popular to interact, react, collaborate, or highlight other people's Reels.
With the expansion of the feature, any publicly visible video content anywhere on the platform after January 20, 2022, will be open for anyone else to remix. Fairly, the feature will not work on any content published publicly before the announcement day.
The company says that it wants to offer more ways for creators to "reinvent their content" and collaborate with others. When using the Remix feature with Feed content instead of Reels, creators will still have access to the same creative tools offered on Reels – like Collabs, Voiceovers, Effects, and Audio Tools.
Starting to Remix other users' published videos is as easy as tapping on the three-dot menu in their upper-right corner, choosing "Remix this video," and recording or uploading a video reply.
Feed videos may be longer than Reels, and the expanded feature has been designed to enable creators to crop out the exact segment of the other person's video they wish to remix.
Users who want to post their videos publicly, but do not wish to have them available for anyone else to Remix, can head to their account settings, where the platform will allow them to opt-out of the feature expansion under the "Reels and Remix Controls" setting.
In addition, Instagram also offers users the possibility to select which videos would be available to Remix, freely establishing which ones are to be kept away from other users' reach.
However, it is important to note that all users are now being defaulted to an "on" toggle for the new feature.
---
You might also like
---
More from Instagram
---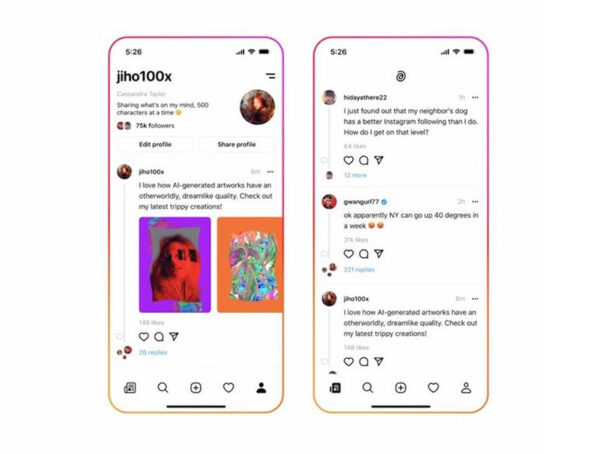 Instagram's rumored text-based Twitter competitor still does not have a name, but now we know what it might look like. The …