As new features are added to Instagram, it is becoming very clear that it's becoming a mix of Facebook and Snapchat. Two very familiar features will be available to all users soon: LIVE videos, and Snapchat-inspired "disappearing messages."
As we reported just a few days ago, live video was confirmed to be in the pipeline, but we didn't believe it would arrive so soon! It comes with a twist though: once the live broadcast is over, the video disappears forever – unlike videos on Periscope or Facebook. Broadcasters can choose to send a nudge to their friends once they go live, and also have the option to turn comments on or off.
Naturally, Facebook-owned Instagram will be making it easy to start a live broadcast – a simple swipe to the right and a tap on the "Start Live Video," and users will be "on air." Here's what it will look like in practice:
Instagram is set to continue to "breathe down Snapchat's neck" (and try to steal its users) by adding disappearing photos, and videos as well. While you could expect a twist here as well, there is no twist: Instagram's disappearing photos and videos are exact duplicates of the features that made Snapchat so popular.
Users will receive a notification once they receive a private message, and it will disappear once they've opened it. If the recipient takes a screenshot or replays the content, the sender will be notified.
https://www.facebook.com/WeAreSocialMedia/videos/959106667528269/
In the official blog post announcing the changes, Instagram claims that,
[quote]since launching improvements to Instagram Direct last year, the number of people using Direct each month has grown from 80 million to 300 million people around the world.[/quote]
This means, that there are still 200 million users who do not use Direct regularly – will disappearing messages lure them in?
Over time, Snapchat has witnessed Facebook introducing the same features that made its platform different, and therefore worthwhile. Now, there doesn't seem to be a clear USP for Snapchat – let's see how Evan Spiegel and his folks will react.
---
You might also like
---
More from Instagram
---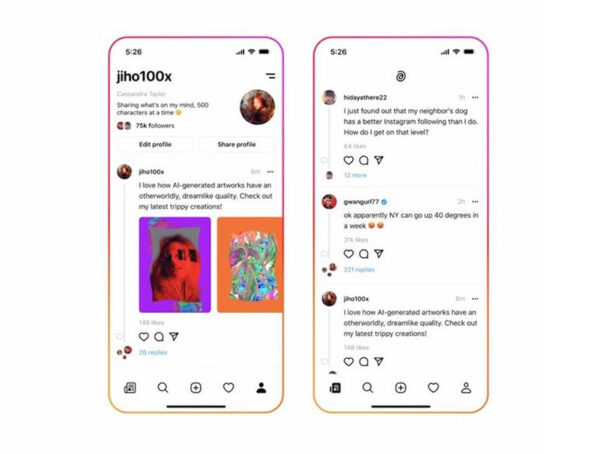 Instagram's rumored text-based Twitter competitor still does not have a name, but now we know what it might look like. The …