Sponsored posts are starting to pop all over our Instagram feeds since the company has been speeding up the rollout of Instagram ads in more countries and made them available to all advertisers (instead of working solely with selected partners untill now.)
But how do you start advertising on Instagram? In which countries is the feature available? How much do they cost and, most importantly, are they worth it? Let's have a look.
For a long time, Instagram kept ads as a test feature, letting only selected advertisers using them, and mostly in the US only. But over the last months, Instagram ads have become available in more countries and, more importantly, they are now open for all advertisers (instead of working solely with selected partners until now.)
In Which Countries Are Instagram Ads Available?
As of now, Instagram ads are already available in the USA, Australia, the UK and France, where ads started to be available just last month.
If you like our stories, there is an easy way to stay updated:
Follow @wersm
Germany is due to open during April 2015 and we have heard that other european countries, like Spain for example, were in the plans for late 2015.
Instagram delivers ads based on a fixed CPM and guaranteed impressions system. So, we can imagine that countries will open as and when Instagram believes a market can achieve the minimum impressions that big advertisers would want to reach (which is directly linked to the number of active users.)
How Much Do Instagram Ads Cost?
Instagram ads are not self-served for now. This means that on the contrary to Facebook or Twitter ads, you cannot set up campaigns nor buy ads yourself. You will have to go through one of their customer representatives.
Instagram offers some kind of targeting for ads: location, gender and age (age is only known when a user signed for Instagram using Facebook.) If your product is age sensitive – e.g. alcohol brand – then your ads will only be shown to users for whom Instagram knows the age.
Instagram ads operate only with a fixed CPM cost: £20 for images and £27 for videos. Because Instagram guarantees impressions, this is actually a true "get what you paid for" advertising channel. But it is not accessible to all pockets. To set up an advertising campaign on Instagram, you will have to spend at least £50,000 in the UK, around €70,000 in France and Germany and a staggering $200,000 in the US!
Note that a campaign usually contains up to 8 different images and is spread on around 2-3 weeks time.
Are Instagram Ads A Good Solution For Your Brand?
This is the most important question, right? And the answer is: yes, if you're a big brand and/or are looking to build brand image or increase awareness among your target audience.
Talking about target audiences, Instagram's strongest and most active population remain millenials, these young 18-34 years-old who are keen to interact with brands that inspire them and have up to 10 sessions each day on Instagram.
If you like our stories, there is an easy way to stay updated:
Follow @wersm
Sponsored posts on Instagram will also gather extra likes and comments on your photos or videos, although these likes will not appear on the picture within your Instagram profile, only on the sponsored post.
Instagram also has a set of rather strict visual guidelines that you will need to follow for your ads to be approved by its creative team. The most important one: your visuals must fit in the Instagram experience. That means no text layers, no added logo (you can show the logo printed on your product though) and overall that means your visuals must be stylish, clear and colourful. Here are some examples from Chobani, Starbucks and Channel 4:
So what are your thoughts on Instagram ads? Have you seen them on your timeline yet?
You might also like
---
More from Instagram
---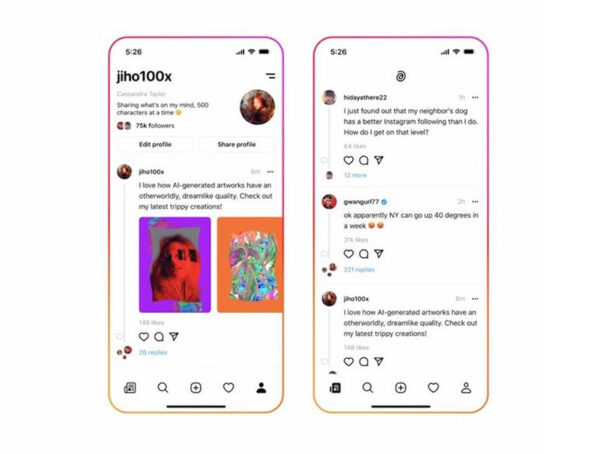 Instagram's rumored text-based Twitter competitor still does not have a name, but now we know what it might look like. The …