The next move from Facebook-owned Instagram will be to launch video advertising on its platform. But once again, this should be accessible to only a few selected partners.
Instagram has started to test a few sponsored videos with early advertising partners such as Levi's, Burberry, or even Ben and Jerry's.
Jim Squires, Instagram's director of marketing, confirmed this with a short statement:
[quote]Video will be a natural addition from an ad perspective…[/quote]
But Instagram is not ready to yet open this to all users as the photo-sharing service remains is a bit of a control freak when it comes to advertising. Every sponsored image is pre-approved and every brand thoroughly checked before being allowed to advertise.
Facebook and its rivals like Twitter and YouTube are competing heavily for video ad dollars. Indeed, Facebook is rolling out autoplay video slots—similar to how Instagram's user-generated videos work by starting when people scroll over them—to sell in its News Feed.
Since it acquired Instagram , Facebook made it clear it intended to monetize the platform but it seems Facebook is taking its time ramping up Instagram advertising, especially video, which Squires confirmed is still only under testing:
[quote]Using photography and video together to reinforce a message over the course of a campaign, a lot of these things are part of the testing we're working through.[/quote]
So far, there have only been about 15 approved advertisers for sponsored images, explained Squires, adding that each brand goes through a "deliberate and methodical" process. The approach puts Instagram brands in a bit of an exclusive club, to which the ad world outside of the Instagram inner sanctum is waiting for access.
James Borow, CEO of the digital marketing platform Shift explained:
[quote]"Instagram is almost a magazine, and it wants its ads like in a magazine to be just as compelling as content.[/quote]
The "bespoke" nature of the platform, as Squires calls it, means that wider adoption will be slow coming, even if marketers want in. One creative agency executive said that Instagram has had to turn potential customers away because of its selectivity.
Instagram says it is still far off from offering self-serve tools—like ones most social media platforms give advertisers—to plan campaigns. The growth strategy for now includes deals like the one it signed with Omnicom Media Group, which committed the agency's brands to at least $40 million in ad spending.
Related Stories:
You might also like
---
More from Instagram
---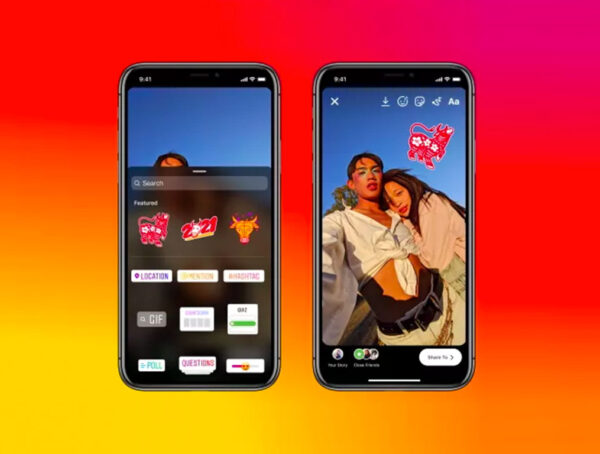 Instagram is celebrating the Lunar New Year with special stickers, an AR filter, and special appearances by Creators.