In this article, we will go through the official ways in which you can get verified on Facebook and Instagram. 
Verification badges on Facebook and Instagram exist for one reason – to show that the platforms have confirmed that an account is the authentic presence of the creator, public figure, celebrity, or global brand. They appear next to a Page or account's name, but also in search and help users find the accounts they want to follow – without dealing with fake accounts.
However, they have also become a bit of a commodity, coveted by many as status symbols among users. You may have heard of a black market for Facebook and Instagram verifications, but you should stay clear of anyone who offers you to verify you for money.
According to Facebook, its "verification team vets all requests thoroughly and base their review on a number of inputs to determine whether an account is eligible to be verified." If your account is eligible, it is likely to get verified.
Verification Review Criteria
For a Facebook page to be verified, it must follow Facebook's Terms of Service and Community Standards. Similarly, for an Instagram account to be verified, it must follow Instagram's Terms of Service and Community Guidelines.
But that's not all. In addition to the obvious (above), accounts must also be:
Authentic: An account must represent a real person, or a registered business or entity.
Complete: An account must be public and must have a bio, profile picture, and at least one post. Also, the profile cannot contain "add me" links to other social media platforms or services.
Unique: An account must be the only presence of an entity. Usually, only one account per entity can be verified, but there may be the exception of language-specific accounts. General interest accounts will not be verified.
Notable: An account must represent a well-known, highly searched for individual, brand, or entity. The verification team will review accounts featured in news sources, but will not consider any paid or promotional content as sources for review.
Verification is a strict process, so if your account doesn't fulfill all the above criteria, it doesn't have a chance to be verified. If it does fulfill the above criteria, you can move onto the next platform-specific steps.
Verification on Facebook
Fill out this form to apply for verification on Facebook.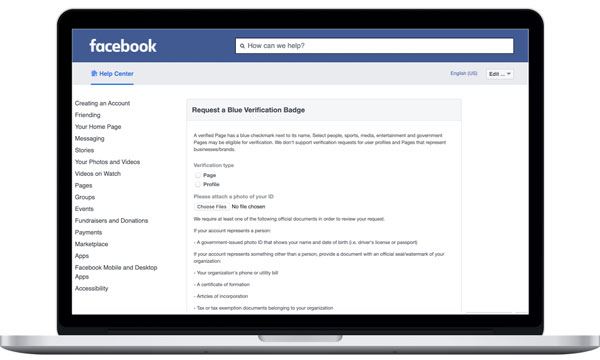 Be prepared to,
Attach a photo of a government-issued photo ID that shows your name and date of birth (i.e., driver's license or passport).
If the account you're trying to get verified represents something other than a person, you will need to provide a document with an official seal/watermark of your organization, like a phone or utility bill, a certificate of formation, a copy of your organization's articles of incorporation, or tax documents belonging to your organization.
Provide additional information. You will need to give an explanation as to why your account should be verified.
To get a blue verification badge, your Page or profile must follow Facebook's Terms of Service (criteria mentioned above), but must also have the following:
A cover photo
A profile photo
A name that follows Facebook's guidelines – Read Facebook's guidelines on Page names here.
Verification on Instagram
In order to request verification on Instagram, you will need to access your profile with the app.
Go to your profile and tap on the three lines in the upper right-hand corner
Tap the gear icon to go to your Profile Settings.
Tap on "Account" and then "Request Verification."
Enter your username and your full name, make sure you upload a photo of a government-issued ID (like your driver's license or passport) and submit the request.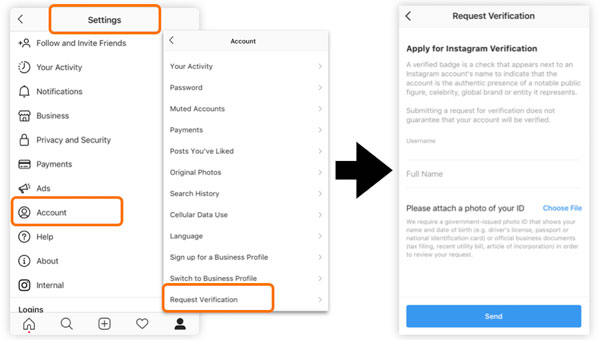 There you have it! A simple and straightforward process. But remember that as simple as it might be, submitting a request will not guarantee verification.
---
You might also like
---
More from Experts Talk
---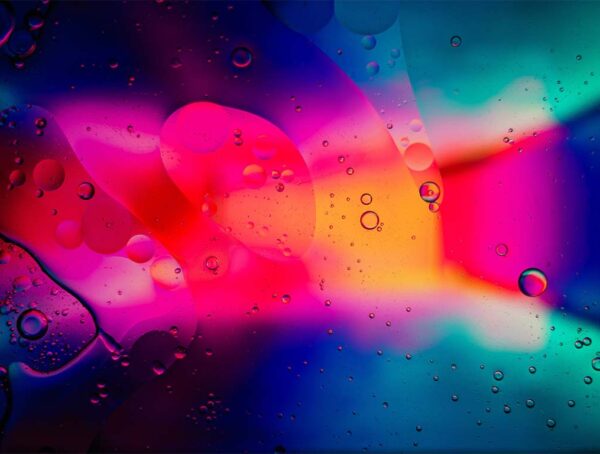 In this month's experiment, we set out to find out whether adding custom alt text on Instagram posts improves reach.