Brands always need more content, more localized, genuine and believable content. The struggle is real for brand managers. The solution: YOU, together with Snapr, a new platform that helps transform everyone into the most efficient content creators.
It's true, being on social media is not enough, brands need to generate more content that ever, that gets consumed by followers faster than ever. Not only that, users now demand genuine, authentic and believable content, not the one you can shoot in a studio. The great news, is that YOU can help, and YES, you will get paid for it, with Snapr.
Snapr is a new platform that connects content-demanding brands with content creators, ready to shoot at anytime and anywhere. That's the beauty of Snapr: everybody wins.
Brands get access to unlimited authentic and genuine content, while you, the content creator, gets paid to do what you love: shoot amazing content, right with your iPhone. It's magical, it's beautiful, it's Snapr. And the best part is that Snapr will not even ask you to post on your own channels, nor will they ever care about how many followers you have. Because who cares about influencer marketing anyway?
How does it work?
First, you will need to download the app from the Apple Store (sorry Android users, the app is iOS only for now). Once you have the app, go through the sign up process, enter your personal details, location (they need that to produce local content for brands) and confirm that you are of legal age to shoot for them – you need to be 18 or over to get paid, and at least 21 if you want to work on briefs for alcohol brands in the US. Last but not least, select the categories you want to receive briefs for: beauty, fashion, food, sports, technology or travel.
After you're done with the registration, you will soon receive your first brief. Accept it, shoot the content according to the guidelines provided and submit your photo. A few days later, you will be paid via the app. Magical.
Who said making money had to be hard? With Snapr, you get to do what you love, shoot content for some of the world's top brands, and get paid for it. What are you waiting for, download the app now!
---
You might also like
---
More from Reviews
---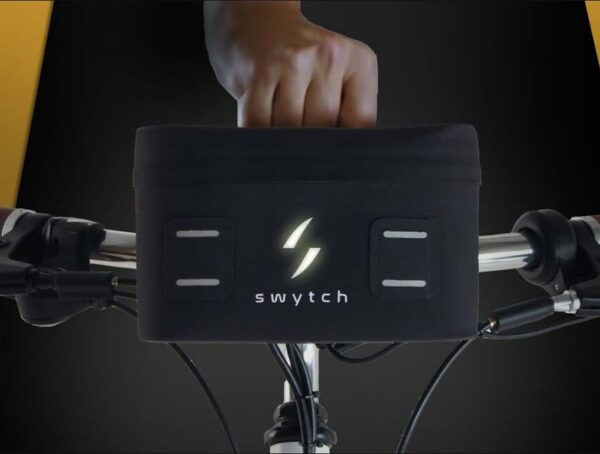 I converted my folding bike into an e-bike with the world's smallest and lightest conversion kit. I love riding my …