In this article, Hootsuite CTO Ryan Donovan discusses advancements in social commerce, the growing privacy battle, and more 2021 social media predictions. 
2020 has completely changed the way people and brands use social media. As more people were forced to quarantine, social media usage spiked dramatically. As a result, brands were forced to adapt and the pressure on social platforms increased. While this year was undoubtedly marked by an unforgettable crisis, innovation on social media has reached an all-time high.
From brands creatively driving new experiences on social to social platforms creating new commerce offerings, 2020 has set the stage for social growth.
As we anticipate the dawn of 2021 and bid adieu to the tumultuous year we have endured, now is the time to pay attention to the lessons and cues that 2020 provided knowing the way we do business has forever changed. Here are my 2021 predictions for social media use, innovation in social commerce, data privacy, and more.
COVID-19 Accelerates Social Media Usage by Brands in 2021 and Beyond
I've seen a post floating around social media, that was also mentioned in this Forbes article, that poses an insightful question:
Who led the digital transformation of your company?
☐ CEO
☐ CTO
☑ COVID-19
Although I would have liked the resounding answer to have been the CTO, we can't deny the impact COVID-19 has had on the need for organizations to adapt, and become more digital. Through the research done for our Digital 2020 Report, we've found that people have, at increasing rates, turned to social media to stay connected while they spend more time at home.
We have seen a 12% increase in the number of people using social media over this time last year, with the latest count exceeding 4.14 billion people around the world. With changes in how we communicate, shop, and greet one another, what has become abundantly clear is the need for brands to transform digitally. Social media has played a pivotal role in helping brands fill the void and build customer loyalty during the pandemic.
In 2021, more brands will turn to social media to engage in authentic, one-on-one conversations with customers. The brands that didn't use social media to drive customer interactions and sales before the pandemic will be forced to digitize their operations.
Hootsuite's Social Transformation Report has shown us that more socially mature brands—those who had already established a presence on social before the crisis—will increase the use of sophisticated analytics and reporting tools and use data from these tools to guide key business decisions.
Social media will be adopted as a communications channel beyond the marketing organization and will extend into human resources, support, and sales. This will result in brands getting a full view of their customers, enabling stronger and more intimate bonds based on a more thorough understanding of their needs.
A piece of advice that really stands out for me from our 2021 Social Trends Report is that smart brands need to understand where they fit into customers' lives on social media. To do that, they will need to find creative ways of fitting into the conversation rather than trying to lead it, creating content that breaks through the wall of indifference.
Market Demand Drives Innovation in Social Commerce
Within the last year, social platforms have made great strides to advance social commerce offerings in the midst of the pandemic. Facebook introduced Facebook Shops and rolled it out to Instagram and Facebook. Snapchat announced its first shoppable show. Pinterest made it easier for users to find similar products on its platform. And just last month TikTok invested in social commerce through a global partnership with e-commerce platform Shopify.
With more than half of the world's population on social media, these platforms will focus on developing new features that make it easier for consumers to shop in 2021. Critical to that evolution will be advancements in mobile payments for social commerce. In 2021, we'll see Apple Pay and Google Pay become available for consumers to make purchases as they scroll through their Instagram or Facebook feed.
Social platforms will experiment with other payment methods like cryptocurrency but this will take place in the background. The speed at which these new innovations and offerings will be made available for social commerce will speed up next year as these platforms fight for the largest slice of the market.
5G at the Hands of Consumers? Not So Fast
In 2021, the emergence of 5G will be more beneficial to device manufacturers than to actual consumers. With the limited availability of 5G coverage, only certain networks are able to support both spectrums of 5G. In fact, only the iPhone 12's sold in the US support both, those sold elsewhere are on the slower spectrum of 5G.
Moving into next year, the availability of this technology will remain limited and few consumers will be able to reap the benefits of interacting on a network with lower latency, faster speeds, and greater load capacity. However, in the next few years, 5G will become more readily available and consumers and brands alike will be able to produce and share greater video and augmented reality experiences on social media from a handheld device.
We've seen brands like IKEA, Target, and Amazon experiment with AR apps using Apple's ARKit to promote specific products, offer discounts or create immersive experiences for consumers. While there has been an uptick in the number of AR apps developed by brands within the last few years, the adoption of AR advertisements has yet to take off. In the coming years, the full potential of interactive ads will be realized with the power of 5G, and more consumers will use AR lenses outside of social platforms to engage with brand content.
The EU-US Privacy Battle Drives Drastic Changes For Social Networks
Earlier this year, the European Court of Justice deemed the EU-US Privacy Shield agreement as invalid, striking a major blow to social networks. In 2021, this decision will require substantive changes to social networks and how these platforms operate.
Without having the legal right to collect and store data of European users in the US, social networks will be forced to either localize their data in Europe or abandon European markets altogether. As privacy regulations tighten and the need for social platforms to engage with friends and customers remains, new regionalized networks will emerge to fill the connection gap.
Social Care in 2021 Means Better Privacy for Consumers
Consumers are becoming savvier about data privacy and are taking steps to protect their personal data online. Instead of giving away an email address or phone number to connect with a brand, more consumers are opting to interact with brands via messaging apps.
Research shows that over 66% of consumers prefer to reach brands through this channel over any other means. The reason being—messaging apps are the place where consumers already interact with their friends and family, so it's a familiar, heavily adopted space.
In 2021, as more brands transform their digital operations, the use of messaging apps will inevitably increase. Consumers will come to expect messaging apps as a communication channel for brands and the brands that don't offer this service will fall short and be seen as laggards. Organizations that interact with customers using a consistent brand tone will be able to successfully personalize experiences for consumers while also building a strong customer following.
I believe 2021 will be the year where organizations focus on building for the future, adopting innovation and technology to create a competitive advantage for their business.
A quote from Jason Thomas, head of global research at The Carlyle Group, says it all—"…it is likely that the most salient disparities in two years' time will be between companies within the same industry, as some management teams focus on reinventing their businesses while others endeavor to return to January 2020 levels with only minor adjustments."
---
You might also like
---
More from Experts Talk
---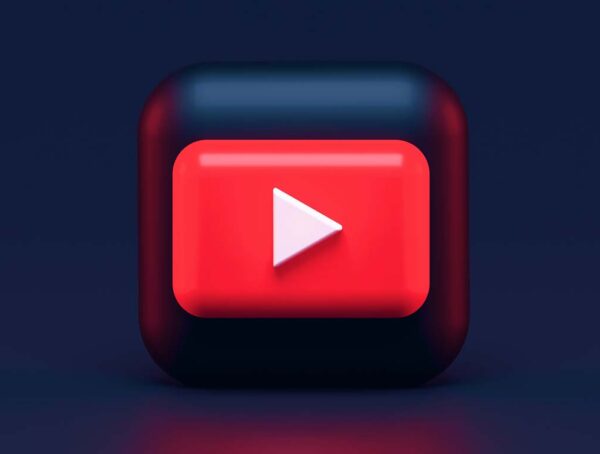 In this month's social media experiment, we set out to find out whether posting YouTube links on other platforms results …