Eva Taylor, Head of Social and Marketing Operations at Hootsuite, shares her tips on how to strengthen your brand communication on social, during COVID-19 and beyond.
Recent data compiled by We Are Social and Hootsuite saw that, since the onset of COVID-19, 76% of internet users have reported spending more time on their smartphones, 45% on their laptops, and 22% on their tablet devices.
As the head of social for Hootsuite, I spend my day looking at what works and what doesn't on social—and usually, there's been some sort of precedent for this. That is until we entered the unprecedented.
Ironically, according to Simon Kemp, there has also been an unprecedented increase in the use of the word "unprecedented", leading to, well… unprecedented growth in the number of people searching for the word itself.
We all know that during times of crisis, people seek authenticity, connection, and a sense of community. We know that brands need to identify with their customers on a level that feels intimate, genuine, and straightforward, or they tend to get drowned out in the noise.
Abrupt Changes in Digital Behavior
COVID-19 has caused abrupt changes in digital behavior with dramatic increases in the use of social media. From celebrities learning new dances on TikTok to a skyrocketing number of video conferencing app downloads (Zoom revealed that it had as many as 200 million daily active users in the month of March)—our connection to the world beyond has become increasingly digital, and as a result, social.
Hootsuite has experienced a drastic increase in its Inbox product—a tool that helps customers manage all social conversations in one place—and almost half of internet users surveyed in our April Digital in 2020 Statshot have reported spending more time on social networks. Messaging across Facebook, Instagram, and WhatsApp increased 50% in countries hardest hit by the virus, and Twitter is seeing 23% more daily users than a year ago.
So, how can you get your voice heard at a time when everyone's got something to say? Use these three tips to help strengthen your brand communication on social, during COVID-19 and beyond.
Let's Hear it From the Leaders
According to Edelman's 2020 Trust Barometer, 92% of employees believe that their company's CEO should be the one to speak out on issues of importance. Employees also believe that companies must be prepared to adapt in the light of changing circumstances and update their key stakeholders on a regular basis.
There's no right or wrong answer here. However, during a time of crisis, clear, concise, and most importantly, empathetic messaging from your leaders can help cement a sense of security for employees, customers, and other stakeholders when and where it's needed the most.
Social-first communication is a great way to engage your stakeholders and audience on the issues that are the most pertinent to them. Great tactics to employ might be ephemeral content that is updated often or a LinkedIn or Instagram Live session where your leaders can answer questions in real-time.
An example of this done well was back in March, when New Zealand's Prime Minister Jacinda Ardern hosted a Facebook Live from her home. She was casually dressed, admitting she'd just put her toddler to bed, but more importantly, she was engaging and honest as she answered questions from her country on self-isolation measures amidst COVID-19.
In these types of instances, candid conversations can often reign over carefully curated messaging that feels inauthentic.
Give What you can; Share What you Already Have
Speaking of authenticity—it's safe to say that in the past few months, we've received more "brand communication" than ever before. Whether it's in our email inboxes, or on our social feeds—the stream of communication feels endless and noisy.
People don't want more emails with best wishes of health and safety— they expect action from the brands they know and love. 89% of those surveyed in Edelman's Special Report on Brand Trust and the Coronavirus Pandemic feel that brands should be working to offer free or lower-priced products to health workers, high-risk individuals, and those whose jobs have been affected.
Brands not only need to be considering what they can offer right now but most importantly, what people need the most.
As a result, we've seen everything from successful entrepreneurs giving business advice on LinkedIn, to fitness instructors teaching free Instagram Live classes. We've seen fashion designers leveraging their resources to create protective face masks, distilleries, and facilities dedicated to fragrance and cosmetics production making disinfectant gels, and many free product giveaways designed to give back to frontline health-care workers.
Another great example is Meliá Hotels International which turned eleven of its hotels in Spain into temporary hospitals. Meliá launched the campaign #MeliáConLosHéroes— a solidarity initiative that awarded 10,000 workers from sanitary facilities throughout Spain with a two-night free hotel stay. The company used a combination of its social channels to help spread the word of the initiative. Though the hospitality and tourism industry has been gravely affected by COVID-19, the brand worked to better serve its community—looking outwards rather than inwards and connecting not only with its customers but with those who remain the most vulnerable.
All of these examples are of brands that have brought a much desired human aspect into their strategies and actions—igniting a positive response that will likely change the way companies market themselves in the future.
Transparency Reigns
When you're thinking about how you want to engage with your followers on social, think about your purpose and then make sure to walk the walk. Many brands talk about purpose—but it's important to remember that customers are out there watching to see who actually lives up to these promises—especially during challenging times.
Striving to increase engagement may not be the right objective for a brand during a crisis. It's often best to avoid adding to the noise, ensuring only to speak up when you have something relevant and honest to say. This leads me to transparency.
Brands that have achieved transparency on social are gaining major bonus points with their followers. Fashion retailer Aritzia was able to break through the noise by donating all revenue accumulated from its online sales to a community relief fund for employees, while its retail locations remain closed. Having trademarked Thank you for supporting us, so we can support our people.™ — the fashion retailer displays the growing tally of funds raised directly on its website—currently at a remarkable $10 million USD. The figure and other details of the company's relief efforts are shared regularly with its close to 1M social followers. In an open letter on its website, Aritzia promises to provide financial continuity to its 3,000+ people who have been directly or indirectly affected by store closures due to COVID-19.
What we're starting to see with these examples is that if you build trust now, it can become the key component of your success as a brand on social—far beyond these times of uncertainty.
I'm starting to realize that social media really is marking a return to its roots. Now, it's about the power of human connection—about community. I'm genuinely impressed by the way the world has rallied together on social in the last few weeks and I'm excited to see what's next in this space.
Eva Taylor is the Head of Social and Marketing Operations at Hootsuite. She is responsible for developing and executing Hootsuite's global social strategy, as well as understanding and demonstrating the value of social to the business.

---
You might also like
---
More from Experts Talk
---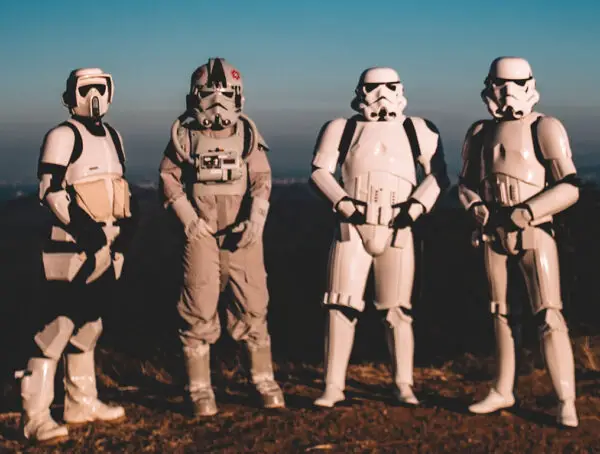 In this month's social media experiment, we set out to find out what LinkedIn pods are and whether they actually …