As part of its commitment to support SMBs during the COVID-19 pandemic, Google is making $340 million in Google Ads to all SMBs.
As the coronavirus outbreak continues to take its toll on communities and businesses around the world, Google has announced a new commitment worth over $800 million to support small- and medium-sized businesses (SMBs), health organizations, governments, and health workers facing the pandemic.
The commitment includes $340 million in Google Ads credits made available to all SMBs that have had active accounts in the last year (since the beginning or 2019). The credit notifications will appear in the Google Ads accounts, and businesses can use them any time until the end of 2020 across Google's advertising platforms.
As Google and Alphabet CEO, Sundar Pichai, explains, this is to "help to alleviate some of the cost of staying in touch with their customers."
Google's commitment to health organizations and governments in this challenging time also includes $250 million (up from the $25 million already announced last month) in ad grants to help the World Health Organization (WHO) and over 100 other government agencies around the world to "provide critical information on how to prevent the spread of COVID-19 and other measures to help local communities."
Furthermore, Google has pledged $20 million "in ad grants to community financial institutions and NGOs specifically to run public service announcements on relief funds and other resources for SMBs," in addition to $200 million to support NGOs and financial institutions globally, "to help provide small businesses with access to capital."
The above is a welcome addition to the $15 million in cash grants that Google.org is providing nonprofits "to help bridge these gaps for SMBs."
But that's not all. Google also announced $20 million in Google Cloud credits, especially for academic institutions and researchers to use its "computing capabilities and infrastructure as they study potential therapies and vaccines, track critical data, and identify new ways to combat COVID-19."
---
You might also like
---
More from Google
---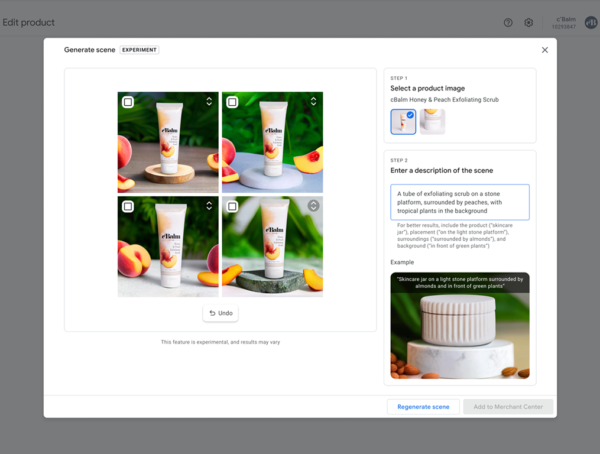 Google is launching Product Studio, a new tool that lets merchants create product imagery for free, using generative AI. Google Product …