Retailers using Google local inventory ads can now indicate which of their products are available for store pickup with a new curbside pickup badge.
During the COVID-19 crisis, more and more people are looking to avoid shipping delays on their e-commerce orders, so searches for "in-stock" have grown significantly in the last months.
Related searches saw grew over 70% between March 28 and April 4, as people on lockdown sought to get a better indication of current product availability. Also, according to Google's data, searches for "curbside pickup" and "home delivery" grew by 70% and over 100% respectively over the week ending on March 28.
As a result, Google is now helping retailers to connect more effectively with local shoppers who want to get certain products quickly, with "safer fulfillment options," such as in-store and curbside pickup.
Retailers using local inventory ads can indicate to shoppers whether the products they are searching for are available for nearby store pickup. The new feature is available in the countries where local inventory ads have launched, which include Australia, Austria, Brazil, Canada, Denmark, France, Germany, Japan, Netherlands, Norway, Sweden, Switzerland, the UK, and the U.S.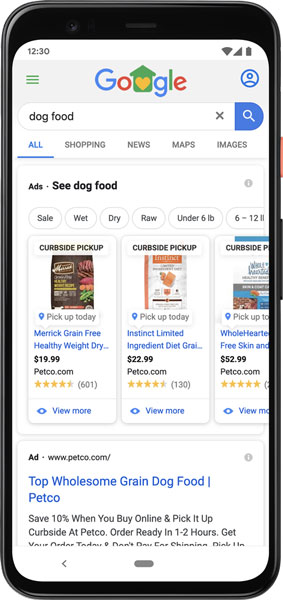 To do so, advertisers add the new curbside pickup badge within their product ads, to show whether they are available for store pickup. The new feature makes shopping easier and safer for customers and retail employees.
The local inventory ads curbside pickup badge is now in beta and has been made available to advertisers that have completed the onboarding for store pickup. Businesses that are interested in including curbside pickup in their ads can either reach out to their account team or complete the form here.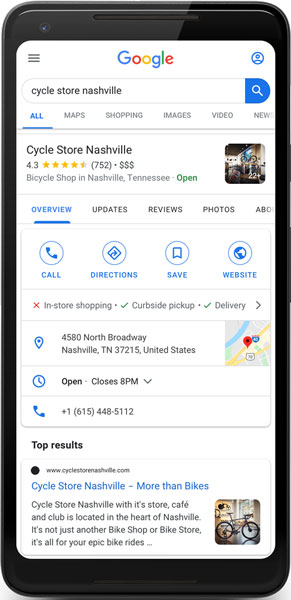 Those businesses that are not running local inventory ads can also let their customers know whether they offer pickup, delivery, or curbside pickup through Google My Business.
This is available to all businesses globally and can be done by adding or editing attributes to their Business Profile that appear on Search and Maps.
---
You might also like
---
More from Google
---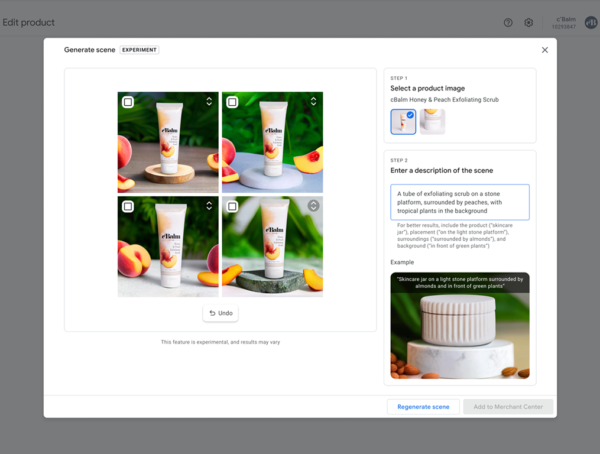 Google is launching Product Studio, a new tool that lets merchants create product imagery for free, using generative AI. Google Product …