Google's new rising retail categories tool surfaces fast-growing product-related categories in Google search, giving retailers insights on the product categories people are searching for.
In these uncertain times, retailers and manufacturers want to know more about how consumer interests are changing so they can better plan for the short- and mid-term future of their businesses. This has been especially the case during the COVID-19 pandemic, which has seen major shifts in consumer behavior and fluctuations in demand.
For example, as more people spent time at home in the last month or so, there were significant spikes in search interest for things like household supplies or jigsaw puzzles. This month, Google has seen higher interest in things like sewing machines and baking materials in the U.S., or tetherball sets, and chalk, in the UK and Australia.
While many businesses use tools like Google Trends, or surveys, to better grasp changing consumer interests, it's not really that easy to tell which broader product categories are becoming more popular, and which may be opportunities to react to.
To help them get the most actionable insights, Google is now launching a new rising retail categories tool that surfaces the most fast-growing product categories on Google Search. But that's not all. The tool – available on Think with Google – will also specify the locations where specific product categories are growing, and the queries associated with them.
This is the first time Google is providing insights like these, and they can be a very important source for actionable data. In testing, Google shared data with a group of businesses that had many different creative ideas for how it could be used effectively.
Here are some of those ideas:
Content creation
A cookware company found that "flour" was a growing category in the United States. The team thought it could examine a partnership with a famous local chef to create engaging content about recipes that incorporate the ingredient.
Promotion
A jewelry and accessories company noted rising interest in products in the "free weights" category. As a result, the team considered partnering with fitness influencers to help promote their products. An online business also said that it often looks at the data regularly to feature specific products on its homepage during the COVID-19 pandemic.
Product ideas
A clothing company with a fast and flexible production model was able to use data from the rising retail categories tool to inspire new product line ideas.
Google says it will update the tool with new data each day so that businesses of all sizes are able to take advantage of the insights on consumer interest. You can access the tool here.
---
You might also like
---
More from Google
---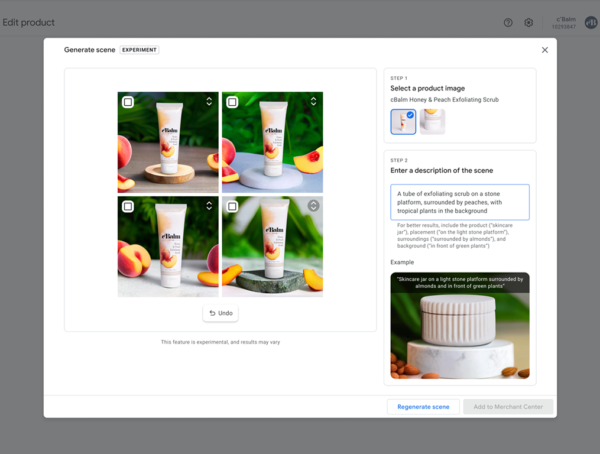 Google is launching Product Studio, a new tool that lets merchants create product imagery for free, using generative AI. Google Product …