Hello mashers, hope you had a smashing week and managed to get that smoke smell out of your clothes after Bonfire night yesterday. I almost had to put earmuffs on the cat, we had so many fireworks going off. Patent on that product is pending by the way. Pet ear plugs ARE the future. Watch this space…
Without further waffling, I give you the smashing mash.
Star Wars
I am proud to say I was one of the first humans to notice the old switcheroo between the star to the heart for Favs on Twitter. And I totally tweeted about it
Twitter just changed the ⭐ to a ❤️ for favourites! #twitter #change #omg #socialmedia #buzz

— Simona Pop (@Sim_Pop) November 3, 2015
and a couple of people "hearted" it.
The response to the change was far from loving though with plenty of Twitterers definitely NOT feeling it:
https://twitter.com/JoshuaOverholt/status/661577216858419201
https://twitter.com/minajxknowles/status/661575889403146240
tldr twitter reacts to likes pic.twitter.com/4HKce5GhRA

— shitty watercolour (@SWatercolour) November 3, 2015
Why are there love hearts everywhere, Twitter? It's like Hello Kitty threw up in here.

— Kate Crawford (@katecrawford) November 3, 2015
Some even went as far as creating an app that keeps the fav Star alive! That's right, a crazy old developer has created a browser extension for Chrome that's designed to automatically replace the heart with the old star shape.
If you like our stories, there is an easy way to stay updated:
Follow @wersm
The app, called Fav Forever is available in the Chrome web store and its creator Reed Kavner says:
[quote]On November 3, 2015, the lives of millions of Twitter users were forever changed. Where yesterday there were stars, today there are hearts. Fav Forever brings the stars back.[/quote]
Twitter product manager Akarshan Kumar defended the move in a blog post:
[quote]'We are changing our star icon for favourites to a heart and we'll be calling them likes. We want to make Twitter easier and more rewarding to use, and we know that at times the star could be confusing, especially to newcomers.[/quote]
Not sure this will stick…
If you like our stories, there is an easy way to stay updated:
Follow @wersm
Bye Bye Barbie
Remember we spoke about the parody Instagram account @SocalityBarbie the other week? Mocking "hipster" social-media Insta trends like the #latteart and inspirational quotes, it gained a over 1.3 million followers in record time but is now signing off and bowing out.
Darby Cisneros, the woman behind the hipster doll, finally revealed herself on Instagram on Wednesday and wrote,
[quote]It's been a blast running this account but I believe SB's work here is done.[/quote]
Quitting whilst on top is definitely a covetable move and here's the post that ended it all:
https://instagram.com/p/9rFl36HjIc/?taken-by=socalitybarbie
#RIP
Snap a Sprite
So, brands have been running towards Snapchat in droves, and Sprite is the latest to join the fun party! In Brazil, the company has been inviting users to put their Snapcodes on millions of soda cans. Snapcodes are QR codes meant to help users on the mobile-social platform gain more friends.
The effort, called RFRSH Na Lata (meaning "refresh on the can"), sees consumers submitting their Snapcodes via a microsite until the 27th of November and the accounts chosen will be featured on cans starting from December.
The move comes after a commissioned study showed that 60% of Brazilian smartphone users prefer messaging apps to communicate. To show us all how it's done, 15 Snapchat users with big social followings have already gotten their Snapcodes printed on cans. As a result they have apparently tripled their number of Snapchat friends in the past couple of weeks.
Halloween Win
I will leave you with a run through the brands who were totally #winning this Halloween via YouTube, from spooky supermarkets to The Halloween Whopper – black bun and ALL, here are the best efforts out there:
Tesco did spooky supermarkets full of self-moving trollies and severed hands at the Butcher's counter,
https://youtu.be/yqWeuBJfxsQ
Snickers took the "you're not you when you're hungry" tagline to a whole new (creepy) level
https://youtu.be/WhNQHoA2odg
Burger King went for charcoal gold with their black bun Whopper
https://youtu.be/LOVnlrVh22w
with users tweeting their experiences after eating it with the hashtag #GreenPoop. This of course gave rise to a potentially classic Halloween costume, Whopper & Green Poop. Time will tell…
And finally, Pizza Hut, with its range of helpful advice you should definitely take on board for next year
https://youtu.be/iKK_AYPOqJE
---
You might also like
---
More from Social Fun
---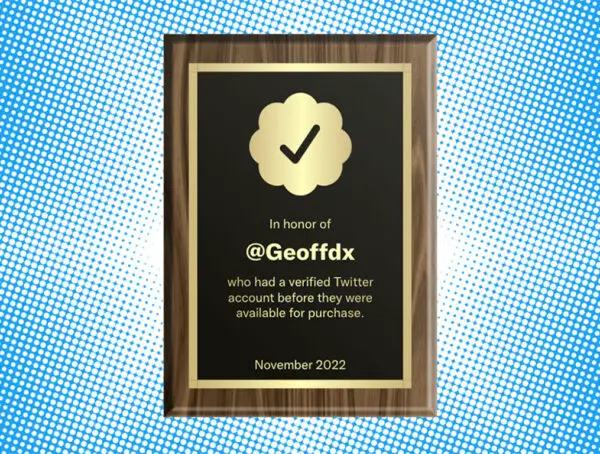 Veriforever is a web app that lets you create a personalized plaque to commemorate your Twitter verification. Before Elon takes …