Right, so…there's already a Christmas tree by the Natural History Museum and the skating rink is up and running too – it is officially scarf & jumper time. Even though it still feels too warm to wear a coat. Or a scarf. I do see people out and about with bare feet in tiny shoes and I think – you are cold. You MUST be cold.
Anyway, some serious stuff is happening in the social media world, so brace yourselves for a WILD ride full of great big dollops of fun. Mash fun.
Twitter on TV
So Twitter has a new television commercial and it is SO "Twitter". The main problem is that people who don't love Twitter might not really get it. For the past three nights, over in the "Land of the Free", a 30-second ad has been broadcast during the World Series on Fox. It's a very rare move, as Twitter isn't really the TV-advert type.
But since Twitter's user growth has started to dwindle, it's new CEO is after fresh blood… it seems he wants to simplify everything and be a little bit more mainstream all of a sudden. The ad is basically a roundup of all things Twitter: images, video clips and text, all moving at high speed… very hard for anyone to follow, nevermind non-Twitter users. The ad jumps from tweet to tweet, at lightning speed, so most of the time you can't actually read what the damn things say anyway!
So of course, many people thought the ad was not exactly… twitteriffic. And what did they do? They went on Twitter to complain… about Twitter.
If you like our stories, there is an easy way to stay updated:
Follow @wersm
Here's the ad:
https://youtu.be/6GX63F57xVo
And the comments:
Twitter is incomprehensible to outsiders, so of course they made a completely incomprehensible TV ad. https://t.co/6QJ8pnaVM7

— Tom Gara (@tomgara) October 28, 2015
Twitter's ad during the World Series: incomprehensible. Someone should be fired.

— John Gruber (@gruber) October 28, 2015
No more Candy for you!
This is it, the day has finally arrived! You won't have to put up with Candy Crush invites on Facebook much longer. "The Zuck" has promised to stop annoying game invites once and for all! Everything will just go to your inbox and you can simply filter all the crap out that way. Your murky "other" folder in Messages will disappear as well, and any random gig invites or messages from your 5th grade crush will be relegated to your deepest, darkest Gmail folders.
Princestagram
"The artist formerly known as" is back on Instagram! Prince has clearly realised that he needs to take his place amongst Pop's Insta glitterati and with just over 128k followers, he has a LONG way to go in catching up with the world's top three Instagram accounts: Taylor Swift (52.9 million), Beyoncé (49.2m) and Selena Gomez with 48.6m.
With 88 photos and videos (almost all of himself) in the first four days on the network, he's even rebranded it Princestagram. He has flirted with Twitter and with Facebook but quit them soon after opening those accounts. Hopefully the instalove will last longer this time, and his fans will be treated to an assortment of funky, crazy, pint-sized content.
If you like our stories, there is an easy way to stay updated:
Follow @wersm
And speaking of small sizes, if you were wondering what you should be dressing your pet as this Halloween, Instagram has that covered too! Enter Homer, the pug. With the widest array of outfits and just under 100k followers, there's plenty of inspo to be had.
Snap Speeds
Snapchat has truly been spoiling us lately! And this week we had three more wondrous filters added to the delicious mix: Slow-Mo, Fast-Fwd, and Rewind. Marked with fitting icons (snail for slow-mo, rabbit for FF and the classic VCR icon for rewind), the new additions make perfect sense, and will definitely add to the experience. In a world of GIFs and live photos, it's all about effects. Bigger, better, snappier!
Hey! Have the spookiest weekend ever, don't eat all the candy, and if you do, document it for me so I can write about it all next week! Thanks.
---
You might also like
---
More from Social Fun
---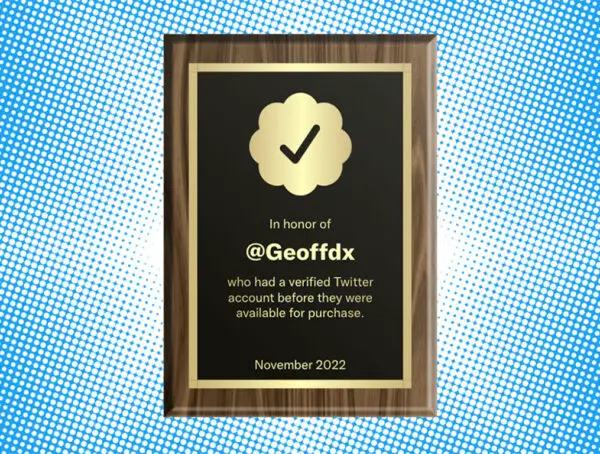 Veriforever is a web app that lets you create a personalized plaque to commemorate your Twitter verification. Before Elon takes …