So, I think I will introduce a new feature to the mash titled "Things people do on the train". Since I have started commuting back in January, a whole new world has opened up. It's inhabitants are passengers, rail operators and the weather and its CRUEL effects on the other two.
This morning, I could hear the muffled notes of Anouk's "Nobody's wife" drifting through the carriage as I sat down. Looking around to identify the source, I quickly realised that there was only one passenger wearing headphones within my seating perimeter and sound trajectory.  He was a stern looking, suited man in his mid 50s. Interesting! Now, if I was a headphones manufacturer I'd have my ad right there. Stay tuned for more next week.
Enough of this train talk, let's get mashing!
FIFA Loses Blatter Control
This week had two main players and they absorbed all of Twitter's attention. #CallMeCaitlyn and #BlatterOut were the top trending topics of the week, amassing hundreds of thousands of tweets between them.
Caitlyn Jenner broke the internet much more efficiently than stepdaughter Kim, with her Vanity Fair cover. She gained one million followers in just four hours, stealing US President Obama's record of 4.5 hours for his new handle @Potus.
It is #BlatterOut,  #SeppBlatter and his resignation from FIFA, that gave Twitter the most joy however as the opportunity to meme and meme big was there for everyone to enjoy. Here are some absolute favourites:
https://twitter.com/Bro_Pair/status/605787552696516610
"Nigel? It's Sepp Blatter here. I need some advice…" pic.twitter.com/ayet8hrag7

— Jamie Ross (@JamieRoss7) June 2, 2015
#SeppBlatter has resigned. Here's what's in store for #Fifa16: http://t.co/P9FSNbMw08 pic.twitter.com/tmNGWNzsgw

— British GQ (@BritishGQ) June 2, 2015
https://twitter.com/hansmollman/status/605791204299542529
We also had Budweiser see its Twitter mentions increase by over 500% for pulling their sponsorship of FIFA. John Oliver, the HBO host, had promised to drink a Bud Light Lime should they move their money elsewhere. They did and post Blatter resignation, Oliver tweeted:
Champagne…. pic.twitter.com/1S8shEcN6E

— John Oliver (@iamjohnoliver) June 2, 2015
Blatter the devil you know.
Horrific Calorific, Please Pass The Fruit!
Don't panic (just yet) but Google may have put a huge, calorific spanner in our Instagram #foodporn browsing activities. The tech giant has apparently been working on what it calls "Im2Calories", which will be able to count calories from photos. It will be able to count the calories in everything from the meatiest burger to the lightest dash of jus! That photo of your Dominos or the Sunday Roast you just had, all counted and delivered.
If you like our stories, there is an easy way to stay updated:
Follow @wersm
Yes, as a whole, the western civilisation eats way too much. Yes, people should maybe be nudged when they're had 5 burgers and a cheesecake but don't count my freshly baked Creme Egg Brownies or that pulled pork I just spent five hours making. I'd choke on it!
The only way to counteract this will be following @myfruitplatter on Instagram. The amazing array of beautifully arranged fruit has earnt its owner, student Jenny Zhang, over 12000 followers and the keen interest of models and socialites alike. If this won't make you eat your five a day, I don't know what will!
https://instagram.com/p/1–1j9hWpV/
Tumblr Types
Now you all know how much I love Tumblr but what you didn't know is how much Tumblr users love…calligraphy! That's right, there's a new trend in town and it's all about calligraphy GIFs. inabrush is a new Tumblr that credits artists and displays their work for the world to see and share.
Some of the entries clock up thousands of notes as people seem to enjoy the mesmerising quality of words written out. I will leave you with a true weekend spirit one. Cheers!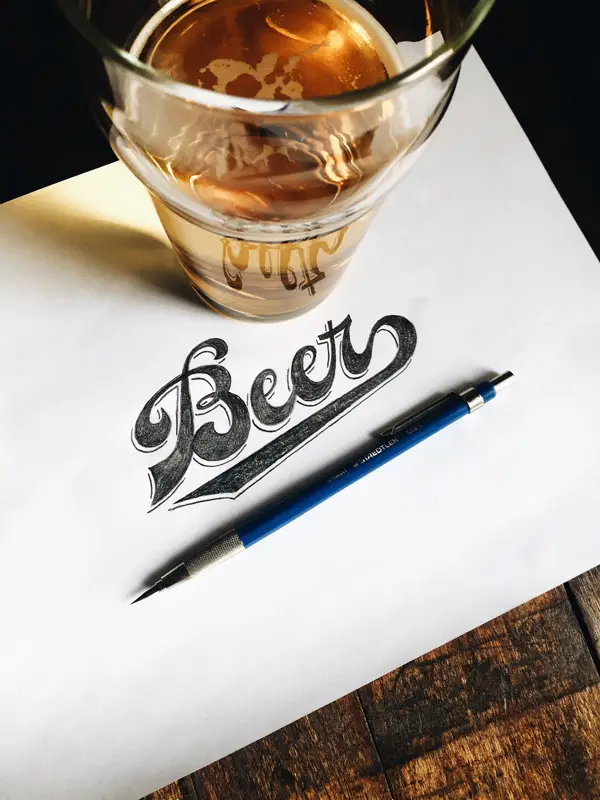 ---
You might also like
---
More from Social Fun
---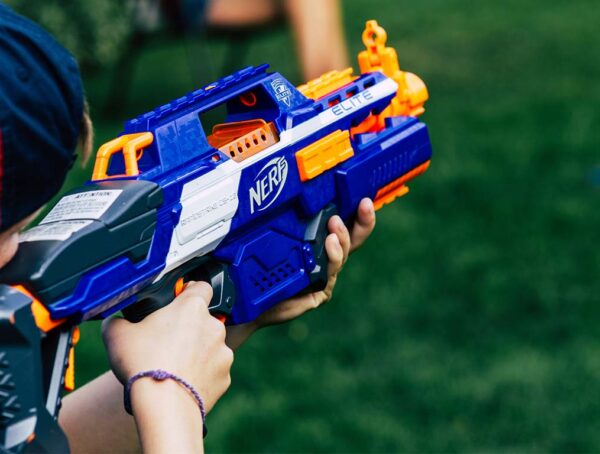 Most people have probably grown out of their Nerf obsession; if you haven't, you could become the new NERF Chief …