The first episode of Google's 'Search for Beginners' series looks at the question many business owners are asking: "Does my business need a website?"
Earlier this month, Google announced it was launching a YouTube video series especially for people who are interested in learning how to learn the basics of creating an online presence and using Google Search tools to help customers find their website.
The series is designed to help people learn about various platforms that are available to them, and the methods they can use to create an online presence, as well as how to choose the right ones for them. The first video in the series published last week looks at a familiar but very important question that many business owners have, and digital marketers hear a lot.
Do I Need a Website?
Before you start, you'll have to first ask yourself who your customers are, and where they can be found. Also, "do they search for products and services on the internet?" Many people use search engines like Google to find what they're looking for, so it's very important to be able to appear in search results.
Google says that people "usually already have a clear intention," when they search. This could be anything from looking for information to making a purchase. For example, we can assume that someone who searches for "where to buy a nice T-shirt," is in the buying mindset, therefore there's an opportunity to reach them and turn them into a customer.
As there are many ways to create an online presence – i.e create a website from scratch, use a page generator, or a CMS, start a blog, create pages on social media – it's rather important to first ask yourself what you want to achieve. A clear goal will then determine your next steps.
Google suggests that if you "own a physical store," a clothing store, for example, you should definitely add the location to Google My Business. This will allow people to find it easily on Google Maps and Search. Furthermore, a social media presence or the use of messaging apps will allow you to better inform your customers when you have news to share or information about new products or promotions.
As your business expands, though, it could help to build your own website to help it grow further, reinforce your brand, and give it online authority and legitimacy. Using a CMS like Joomla or WordPress could help you create a website that's effective that which you can easily customize to your liking.
With regard to social platforms and other digital channels, there are many out there to choose from. You don't need to choose only one, but you must make sure that the ones you do choose align with your marketing and brand strategy.
Having a website isn't enough, however. If you already have one, you must make sure to keep its content and technology updated, as well as add new products, events, or discount information – as you would in any offline store.
Furthermore, your web presence needs to be search engine-friendly, as search engines need to be able to understand your content for people to find it.
---
You might also like
---
More from Google
---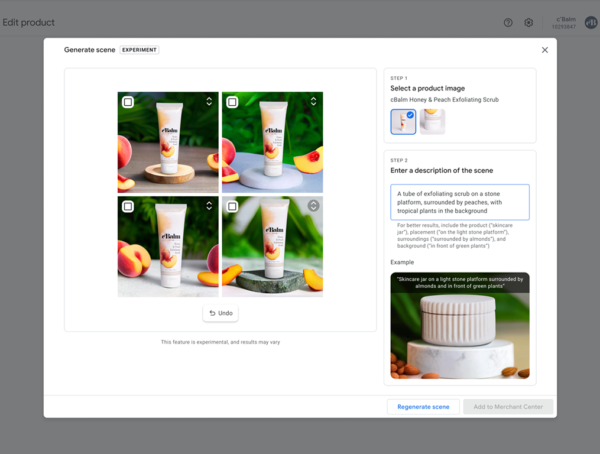 Google is launching Product Studio, a new tool that lets merchants create product imagery for free, using generative AI. Google Product …