The hungry cannot be fed on Likes or Shares. And we all know that 'clicktivism' usually doesn't work. At least not in the way it intends. But if you take part in Land O'Lakes's recent Instagram campaign, all you have to do is delete posts of food, to give others a meal to eat.
Posting your meal on Instagram is seen as one of the more annoying things people do to annoy other people at restaurants. It is also seen as a completely useless pass-time that, apart from letting the world know what you ate for brunch, it primarily serves the purpose of inflating one's ego. The latest Instagram campaign from Land O'Lakes however, gives your food selfie some value.
The company behind the charity campaign promises to donate 11 meals each time someone deletes a picture of a meal from their Instagram feed. The meals will be donated to over 200 food banks that are affiliated with the Feeding America project.
All you need to do is go to Delete to Feed and use your Instagram account to log in. Then, simply look through your feed and find photos of food you've photographed in the past. Of course there's no way for the campaign to understand whether you deleted a picture of your cat or a real image of food. This is where trust plays a big role.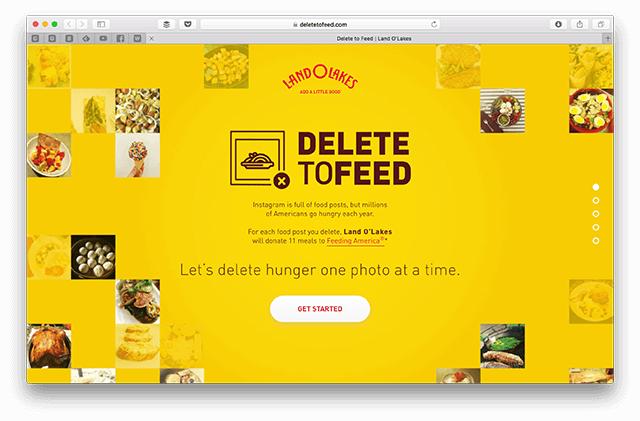 However, there is also an option to share the photo you deleted with the pledge message "I deleted a meal to donate a meal." The campaign will last until mid-October, and Land O'Lakes has a goal of serving nearly 3 million meals by then. So, get deleting from today already. You can make a difference! Oh, and it only takes a few clicks.
---
You might also like
---
More from Instagram
---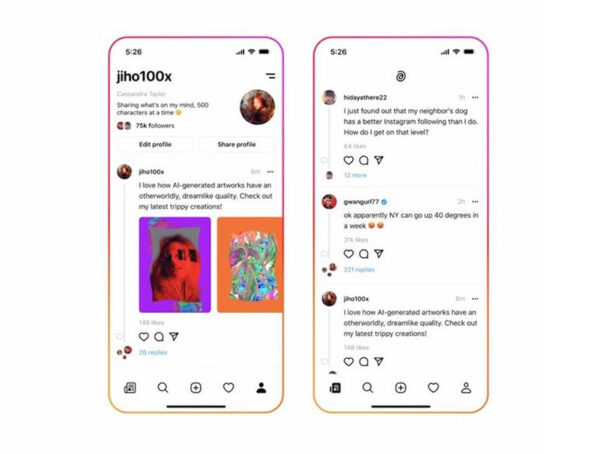 Instagram's rumored text-based Twitter competitor still does not have a name, but now we know what it might look like. The …