LeBron James and Maverick Carter have partnered with Clubhouse to create a series of elevated conversations about sport and culture.
Clubhouse is announcing its new partnership with The SpringHill Company – the media conglomerate headed by LeBron James and Maverick Carter. The company became the envy of Hollywood following the popular success of its nonprofit "More Than a Vote" last summer, and a founding round that allowed the pair to unite the company under the banner of "empowering greatness in every individual."
As expected, the partnership will bring new audio programming to the social audio app, aimed at elevating authentic conversation around big moments in sports and culture. "They want to make content that's meaningful and rooted in the cultural conversation," said Courtney Sexton, senior VP of CNN Films, about the two friends and business partners.
Carter and James, who played high school football and basketball together, have been strengthening their partnership off the court for almost two decades. Carter is now a thoughtful and strategic CEO, and James is a brand whose identity extends beyond professional athleticism and into social justice. Together, they built SpringHill into an entertainment empire focused on empowering communities of color and other underrepresented groups with entertainment.
The company, which has recently been awarded with The First One, 17 Weeks and More Than A Vote: Vaccine Special, seeks to continue empowering greatness in every individual, from creators to fans, via a new series of Clubhouse rooms called "SpringHill Live." The show will be hosted on the voice app from Springhill's newly announced club, and it will air starting today at 4pm EST with a series of rooms planned throughout September.
The first in the series is "Meet The Hosts of Certified Buckets," which will preview the 2021-2022 NBA season and hot topics in the culture together with hosts of UNINTERRUPTED's Certified Buckets podcast, Ashley Nicole Moss, Lethal Shooter and Kristian Winfield.
The September lineup includes:
Monday, 9/20 – 4pm EST – The Evolution of Black Quarterbacks: Black quarterbacks will talk about the stigmas, challenges and triumphs of being a Black man under center.
Thursday, 9/23 – 4pm EST – New Music Releases Everyone Is Talking About: The biggest albums in Hip-Hop are discussed and dissected by the genre's most innovative and critical minds.
Monday, 9/27 – 4pm EST – Everything you need to know about NCAA NIL: College athletes are finally able to make money off their name and likeness. With a brand new landscape, there can be a lot of grey areas to navigate — this room will give you everything you need to know about the NCAA NIL policy.
Thursday, 9/30 – 4pm EST – Life Begins When The Game Ends: Authentic dialogue with artists, entertainers and influencers about their pivot away from athletic endeavors and how that decision ultimately paved the way for a new, rewarding career outside of sports.
Sean Brown, Head of Sports at Clubhouse, welcomes SpringHill to the Clubhouse family, explaining that the partnership will bring Carter and James' "distinct perspectives on sports culture and inspiring conversations to the global community at Clubhouse." According to Brown, the partnership is focused on "empowering creators and celebrating culturally relevant moments."
Until last summer, SpringHill was a loosely organized constellation of production and marketing arms built by the James – Carter pair: UNINTERRUPTED, the Sports Emmy award winning athlete empowerment media and consumer product brand, SpringHill Entertainment, the premium scripted and unscripted film and television production brand and The Robot Company, the brand and culture consultancy.
In the months since the unification of the three brands, SpringHill has signed a series of notable deals with the likes of Amazon, Netflix, Sirius, and Universal, among others, establishing itself as a powerful player in Hollywood.
In July, Clubhouse opened up its platform for all to join regardless of their device's operating system and without the need for an invite, removing its notorious invite and waitlist system. By the following month, the voice-only app hosted a record 600,000 daily active rooms.
This year, the voice app has been striking sports partnerships with the NFL and the NHL, and most recently it partnered with TED to bring exclusive weekly content to the audio platform.
You might also like
---
More from Clubhouse
---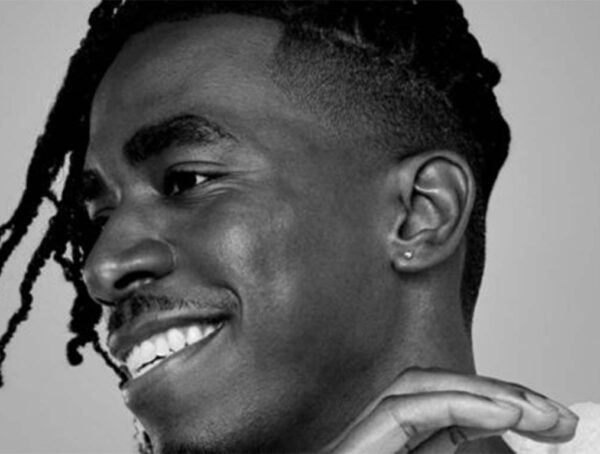 In its latest app update, Clubhouse has introduced saved replays - the ability to save audio chats to listen to …