Imagine all the lonely… Facebook Pages. Yeah you know… the ones that talk to themselves. The ones that nobody interacts with. The ones filled with users who took part in a contest once upon a time to win that iPad, but have since done a runner.  Imagine all those posts that go unnoticed. All that thought that goes into crafting them. They do indeed exist, and many of them belong to companies that keep on working to keep them updated.
Once in a while someone decides to give away another iPad and the lonely pages grow again… suddenly. But not for long. You could have a page just like this one, or you could very well be responsible for one. Bad content, not posting regularly, posting regularly but at all the wrong times, it all takes its toll. Ok, you could be doing all the right stuff, but still nobody is interested in your page. In this case, you hope for a guy like Chip Zdarsky.
Chip is a journalist and comic book artist, but that doesn't mean much, other than the fact that he can write (or draw). Chip has a new best "friend", who happens to be a local Applebee's Facebook Page.
It all started when Chip noticed that this particular Page was not doing very well in terms of engaging anyone. Maybe people weren't into the Caesar's Salad or the juicy steak. Perhaps they weren't that interested in Happy Hour Cocktails. I take it that Chip wasn't either (as he appears to have quit drinking a few years back), but he decided to interact anyway.
The result is an exchange between Chip and the Page that is heartwarming to say the least. You can see the full exchange on Chip's blog, which I think he has stopped updating since the story broke. Check it out.
This went on for while, and Chip has even introduced an uncle to to the routine. Uncle Mel.
And even discussed everyday stuff…
Do you think this friendship had an upside?
I certainly would have thought so. Surely, the interaction probably made the Page Admin feel a bit better with himself at the very least. I wouldn't be surprised if there was some Social value from it as well… Among the exchanges, I did notice several Likes scattered in there which probably means that it livened up the page a little.
So, maybe all lonely pages need at least one good friend right?
Related Stories:
You might also like
---
More from Social Fun
---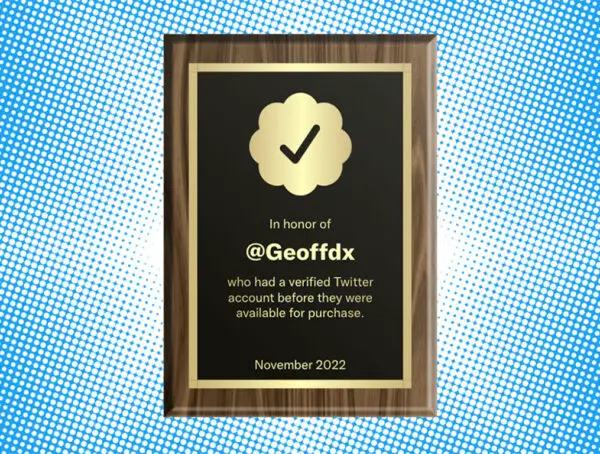 Veriforever is a web app that lets you create a personalized plaque to commemorate your Twitter verification. Before Elon takes …