Facebook has been looking around for new features lately, borrowing and adapting from other social networks. The latest addition is looking to make users provide more information about themselves.
Very much based on the "Improve Your Profile" from Linkedin, Facebook is now testing a feature that prompts users to add more profile information on their timeline.
The prompt comes in the form of a "box' just under your profile picture that will invite you to add "Moments you'd like to remember", such as military service, your first word, when you bought a car etc…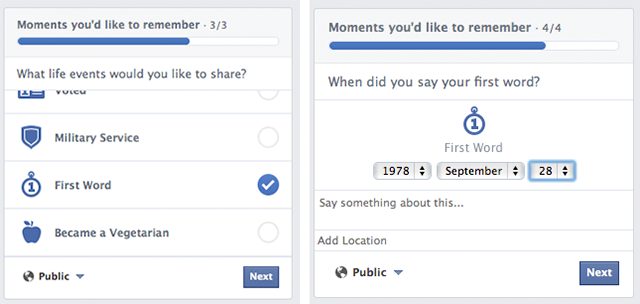 But Facebook does not stop there and continues with its linkedin-inspired new feature and will also want to know about your work situation and other information like these.
The big change here is that facebook now offers a category for job seekers as you can now clearly state "I don't have a job right now".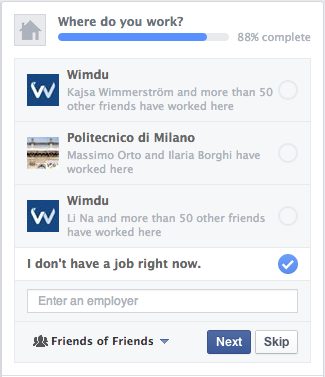 Once you go through a more or less long series of profile "improvement" questions, Facebook will confirm that your profile has been updated and that all the new info has been added to your About Page.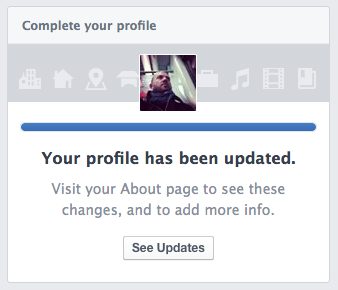 This is a good move by Facebook who aims to remain the central social media platform for users and may be looking for new source of income in the near future, like job alerts for example…
Did you see this new feature on your timeline yet?
Related Stories:
You might also like
---
More from Facebook
---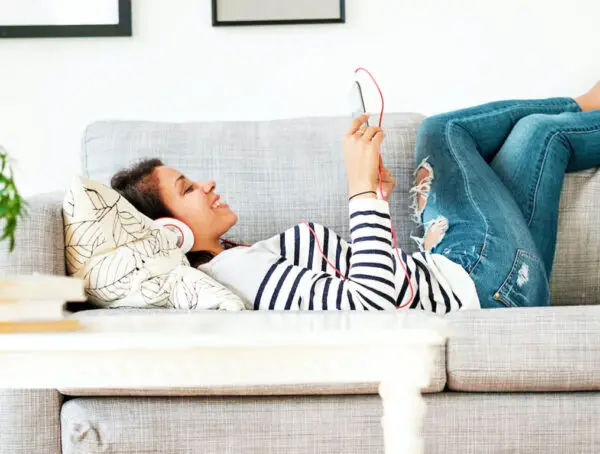 Facebook has announced Dynamic Ads for Streaming - a new ad solution that will help streaming brands highlight their content …