Influencer marketing platform Captiv8 is expanding its partnership with Spotify to allow brands to manage branded shoppable content at scale.
Social commerce sales are expected to rise by 35.8% to $36.62 billion by the end of this year, so platforms like TikTok, Instagram, and Pinterest are working fast to complete initiatives and implement new shopping features.
To take advantage of this trend, Captiv8 is announcing an expansion of its partnership with Shopify to ensure its customers can fully take advantage of the future of social commerce.
Following the expansion, Captiv8 will allow Shopify customers to find, activate, report on, and pay influencers directly from within the platform itself. With this latest integration, users will be able to perform end-to-end influencer campaigns from Captiv8 and ensure data consistency across all of their systems. It will do so in the following five ways:
Users will be able to oversee SKU-level information for their entire catalog. The feature can be handy when running a campaign to sell a specific item because it allows control over inventory levels, letting users view their entire product catalog with real-time SKU-level data to ensure they match the exact SKU to the influencer they wish to activate. As such, users can also easily create Shoppable Content campaigns on both Instagram and TikTok.
Users can now monitor influencer gifts within the overall inventory levels when product seeding. Product seeding can often be complex to manage, with follow-ups to do on many channels. Captiv8 will now allow users to communicate directly with the influencer they wish to begin the product seeding process through a new offer and content approval workflow. This means that users can manage many tasks directly on the same platform, from originating the product seed, to continue building their relationship with the influencer while ensuring their inventory levels remain accurate on Shopify.
Users can now create custom affiliate offers through a workflow that tailors affiliate payouts with custom tracking URLs for each activated influencer. This allows them to pay creators and track payouts automatically. Automatic payments can be set up based on a percentage of sales, fixed amounts per sale, pay per engagement, or a flat fee per post or campaign.
Unified engagement metrics and sales performance appear in one report, making it easier to test multiple offer strategies with different influencers. Manually merging these reports could be time-consuming and cumbersome. Captiv8 will now automatically combine all metrics related to engagement and sales performance within one influencer campaign report.
Users can now schedule, issue, and track payments from within the platform. In addition, a new payments solution is fully connected to Shopify affiliate offers, complete with built-in budget tracking. This also allows users to monitor their spending in real-time – to control how and when payments are made and even customize the currency for each influencer.
In addition to these new e-commerce features, Captiv8's influencer marketing suite already has strategic API partnerships in place with TikTok, Facebook, Twitter, and YouTube and AI-powered discovery tools, a multi-touch content approval system, and a branded content scheduling calendar.
---
You might also like
---
More from Tech
---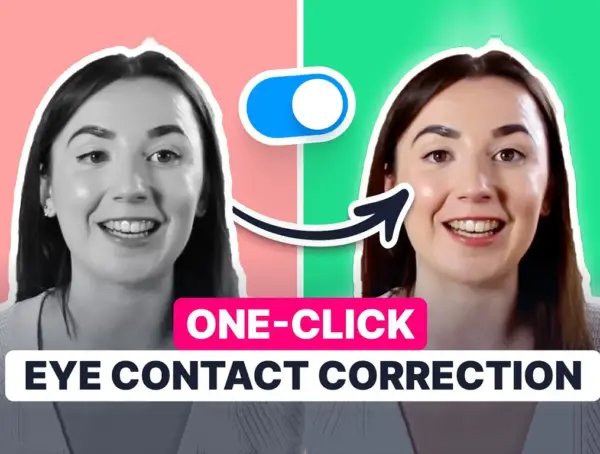 How many times have you struggled to keep eye contact with a camera when filming a video and reading off …