Here's how WhatsApp works and how you can include it in your business communication and marketing strategies.
Messaging apps like Facebook Messenger, WhatsApp, WeChat, Viber or Telegram have billions of users and are growing in popularity – not only among ordinary users but also among businesses. That's because they can be also be used for all B2C and B2B activities, to communicate with customers, employees, suppliers, and partners.
One of the most popular is WhatsApp. The following article will show you how WhatsApp works and how you can include it in your communication and marketing strategies.
WhatsApp was founded in 2009 by two ex-Yahoo employees. Facebook bought the app in 2014, and after that, began working on improving its tools and gradually integrating them into the business environment. Currently, WhatsApp has over 1.5 billion users and is used in more than 180 countries. Every day, over 60 billion messages are sent on the app.
How to use WhatsApp
WhatsApp can be used free of charge on your Android and iOS devices, on Mac or Windows computers, and in a browser. WhatsApp must be tied to a phone number, however, and you must have the WhatsApp app installed on your mobile phone before using the version on your computer and the web.
Through WhatsApp, you can send written and audio messages and make audio and video calls.
Why include WhatsApp in a marketing strategy?
If you decide to use WhatsApp in your business to communicate with clients or customers, the advantage is that you interact in real-time. The client doesn't have to wait for an answer like on email or SMS message but has an immediate response from your company.
Also, the company and customers can exchange multimedia messages (photos, videos, documents or voice messages). WhatsApp, SMS and email communications can all be used for one-way communication, but WhatsApp can help turn communication into a conversation.
One-to-One and Group communication
You can communicate as a company with a single user, or you can create group chats on WhatsApp. You can use group communication:
For in-house corporate communications, where you create smaller or larger workgroups according to tasks or projects.
To communicate with suppliers and partners
To interact with customers – e.g. a special group for VIP customers
If you are working on a computer, install a desktop application to help you to save time. Answering many messages from a mobile device isn't easy, as you will never write as fast – or as comfortably – as on a normal keyboard.
Also, you can also send documents, photos and videos saved on your computer through the desktop version of WhatsApp. Likewise, you can save any media files that someone sends you from the app directly to your computer. Therefore, you will not need to forward documents from your mobile phone to email or download them to your computer.
You can send and listen to voice messages through the desktop version of WhatsApp, but you cannot make voice or video calls. You only get a warning and a ringtone with a message saying that you have a voice or video call on your mobile device.
How to integrate WhatsApp in your business communications
1. WhatsApp Business App
WhatsApp has created a special app called WhatsApp Business for Android and iOS. With this app, you can:
Create a company profile in which you can enter basic business information, such as name, address, description, insert an introductory photo.
Send quick answers – You can prepare quick answers for frequently asked questions, which you then select and send.
Filter chat list – You can filter conversations by group, chat and unread messages
Create labels – Your contacts can tag labels by different categories, such as new order, paid, order complete, etc.
All of these tools can help you to effectively organize and speed up communications with customers, simplify administration, and save you time.
2. Promoting WhatsApp as a Corporate Communication Channel
If you've included WhatsApp in your business communications, be sure to expand this on all your online and offline channels:
Printed materials – State on all printed company materials that people can reach you on WhatsApp. Include both your telephone and your WhatsApp on business cards, banners, posters and brochures so that everyone will know that you use WhatsApp for corporate communications.
Social Media – Mention in the description or posts that customers can communicate with you through WhatsApp.
Email Signature and Newsletter – In addition to previous points, you can promote the WhatsApp communication tool in an email signature banner or the Newsletter.
3. Integrating WhatsApp with your website
You can also integrate WhatsApp with your website, and make it easier for clients to communicate. When a site visitor clicks on the WhatApp icon, they are automatically redirected to a mobile or desktop app and can communicate quickly and conveniently with a company. This solution can replace live chats.
Of course, you should also mention the use of WhatsApp in the contact section of your website.
4. WhatsApp Business API
WhatsApp can also be connected with your internal systems and be automated for better communication with employees or clients. WhatsApp Business API solutions are used by businesses such as Booking, Uber, KLM, Singapore Airlines and many financial institutions, to allow customers to receive information about bookings, flights, financial transactions and more – all through WhatsApp.
For more information on WhatsApp APIs, please see the following Facebook Developers and WhatsApp Business API links.
5. Internal Corporate Communications
You can also use WhatsApp for internal corporate communications where you can create smaller or bigger workgroups by project, task or department, and make teamwork and communication with colleagues easier.
6. Click-to-WhatsApp With Facebook Ads
Facebook has added a new Click-to-WhatsApp ad function, which you can set up only if you have a WhatsApp Business linked to your Facebook page.

---
You might also like
---
More from Experts Talk
---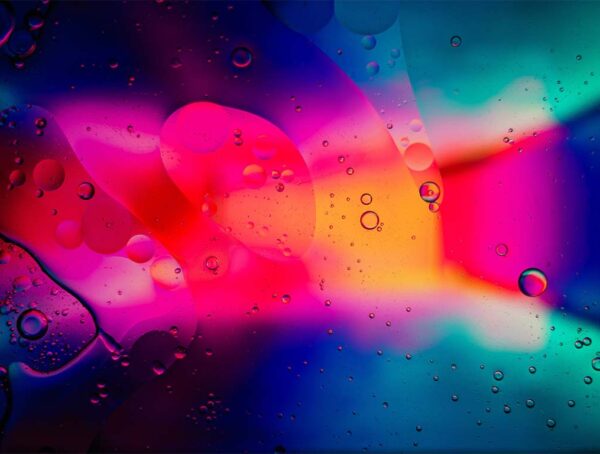 In this month's experiment, we set out to find out whether adding custom alt text on Instagram posts improves reach.