Facebook allows qualified accounts to use Reach and Frequency ad buying. If you have it available in your account, this article will help you set to set up your first Reach and Frequency campaign.
Facebook offers the following options for buying ads: Reach and Frequency, and Auction – the latter being the most-used option by advertisers. Reach and Frequency differs from Auction in terms of Targeting, Objective, and other setting parameters.
The use of Reach and Frequency is recommended if you want to set what the approximate reach of your budget will be, and what the CPM (cost per one thousand impressions), or frequency, will be. You can also schedule ads in advance.
Which objectives are available in Reach and Frequency campaigns?
With Reach and Frequency, you can choose from the following marketing objectives:
Traffic
Reach
Brand Awareness
Conversions
Post Engagement
Video Views
App Installs
Targeting
As with any ad format, you need to set who you want to target. But with Reach and Frequency, you cannot exclude custom audiences based on website traffic (URLs or event-based audiences). However, you can include or exclude audiences based on customer lists or lookalike audiences.
Formats and Placements
It is not possible to use Dynamic Creative Objectives (DCO) for Reach and Frequency campaigns, but you can use asset customisation, and you can choose the same type of ad formats (single images, carousels or videos) as with Auction campaigns.
Setting up a Frequency and Reach Facebook campaign
Select one metric at the ad set level, such as Budget, and Facebook will calculate based on budget Reach, % target audience, CPM and Frequency. If you would like to reach a larger number of users, a million users, for example, it will be better to choose "Reach" instead of "Budget", and Facebook will recalculate the above metrics.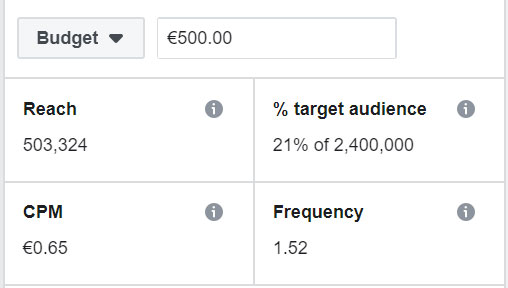 You can schedule a campaign to begin a month and a half to six months in advance.
The Facebook metric forecast is not real, only estimated, so the actual results may differ from the forecast. This is because Facebook is still testing and improving the Reach and Frequency feature. For this reason, Facebook may warn you during the campaign that the estimated delivery will not match the actual status.
Editing an active Reach and Frequency Facebook campaign
You can change your ad content, budget, or schedule, to edit your campaign. The plan cannot be shortened, only extended. Also, you cannot turn the campaign off or stop it; the only way to stop a Reach and Frequency campaign is to delete it completely. If you do so, you still can see the results of your deleted campaigns in Ads Manager.
Just click on "Filters," then "Campaign Delivery" and "Deleted."
An example of an active Reach and Frequency campaign
When a Reach and Frequency campaign is active, you will see the link in the delivery column at ad set level. When you click on the link, the graph will open with two indicators. The first curve shows real ad delivery and the second, estimated delivery.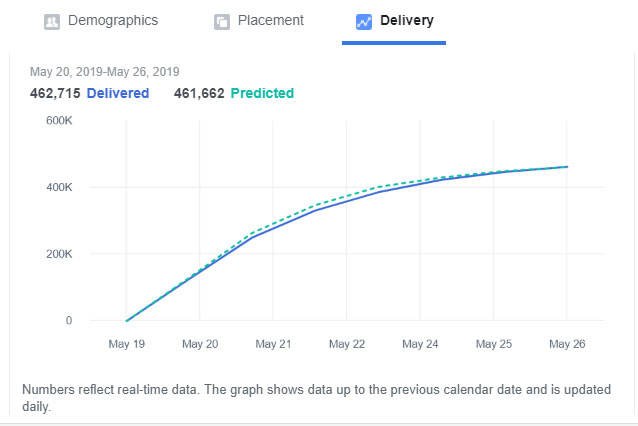 This image shows a Reach and Frequency campaign with the ''Brand Awareness'' objective selected, which lasted one week. Estimated delivery was almost 100%, as was real delivery. The campaign also achieved a lower cost per result (estimated ad recall).
If your Reach and Frequency campaigns are available for your ad account, we recommend that you try this type of ad buying.

---
You might also like
---
More from Facebook
---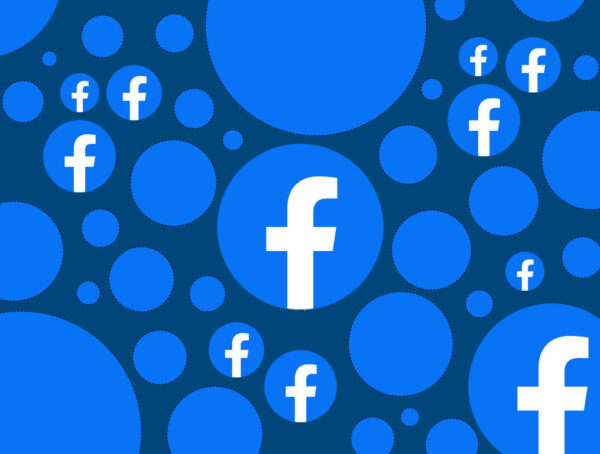 Facebook is introducing new "show more" and "show less" controls to let you adjust what you want to see on …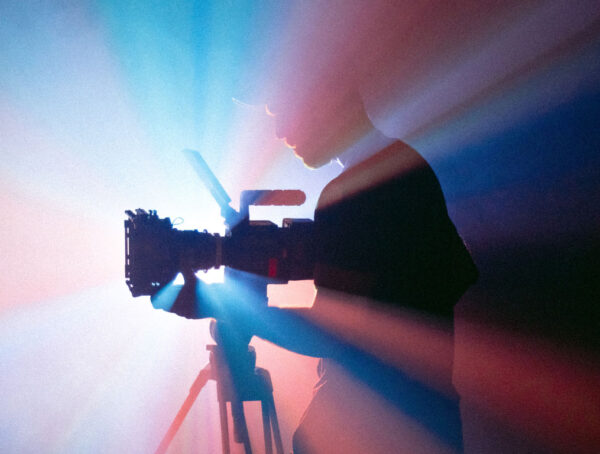 Meta has introduced the Facebook Reels API, a solution allowing developers to build a 'share to reels' option into their …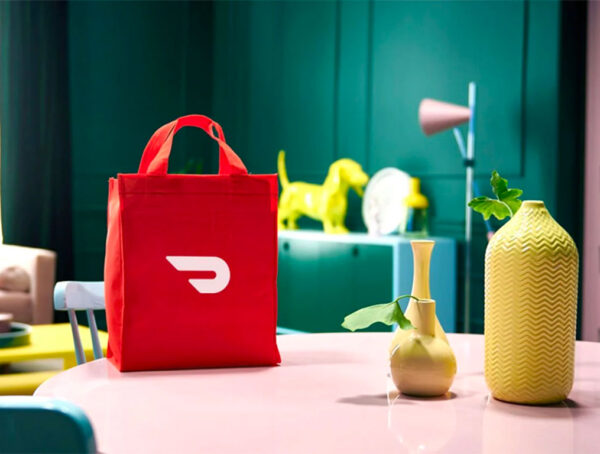 DoorDash is partnering with Meta to pilot Facebook Marketplace deliveries across multiple cities in the U.S. Drivers will only transport items …