Here are seven post ideas to help you showcase your business' personality on Instagram and to help your audience engage more with your content on the platform. 
There is no one "secret sauce" to bringing success on Instagram, but one of the essential parts of any Instagram strategy is the ability to post content that will both bring out the personality of your business and encourage audiences to engage. But where does one start? If you haven't done it before, it can all seem so daunting. To help out, Instagram recently posted some creative ideas that you can follow.
1. Behind-the-scenes
Instagram is a great platform to share a behind-the-scenes view of your business, whether it is to make a "tour of your workplace, spotlight a team member, or show the process of creating your product or service."
This helps paint a more genuine picture of your business and allows audiences to connect more easily at a deeper level.
2. New products or services
Your Instagram posting strategy shouldn't be "salesy" but you can, of course, use Instagram to share your new products or features attached to them. This will help "create a buzz" and bring audiences closer to the creative process.
You can easily "record yourself unboxing your own product," for example, drawing audiences into the feeling of what it's like to do so themselves.
3. Tutorials
Whether it's through images, captions, carousel posts, a video (or series of videos), you can use Instagram to "show people the different ways they can use your products and services." Instagram Stories also offers the ability to display a process with easy to navigate steps.
4. Holidays
Marking holidays as part of your social media content strategy is a well-known practice. Apart from providing inspiration, holidays also are engaging to people. But don't stop at all the major ones; go for the smaller holidays, as well.
Christmas Day, Valentine's Day, and National Donut Day don't have the same importance, yet they can all be used in equally creative ways to delight your audience.
5. Events
Posting your events is similar in nature to the "behind-the-scenes" suggestion above. As Instagram suggests, "if your business hosts events, invite your audience to post photos and videos before, during, and after your event."
With this content, you can easily "create a collection of your favorite moments by posting multiple photos or videos to tell the story of the night." The same applies to Stories. If participants create Stories of the event and tag your business, you can easily keep them as Highlights of the event on your business profile.
6. Customer testimonials
User-generated content can be a big part of your Instagram strategy in general. Why not ask for customers to take photos or videos with or using your products or services that you can then share with the world? Why not interview customers while they use your products or take advantage of your services?
7. Other marketing materials
Lastly, think about what other marketing materials you've already created that you can use on Instagram. Posters, other creative elements, ideas. There are so many things you can share to engage your audiences on Instagram.
Whatever you do, the best approach is to test different ideas and different types of posts and look at what gets the best response. Why not even involve your followers and ask them what they'd like to see?
---
You might also like
---
More from Instagram
---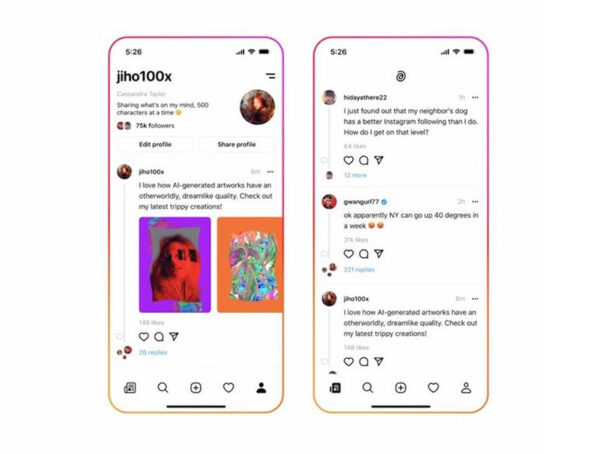 Instagram's rumored text-based Twitter competitor still does not have a name, but now we know what it might look like. The …