If you've ever considered using Instagram Stories for business, now's the time. Here are a few tips and tricks to help you make the most out of your Instagram Stories strategy. 
Since its launch in 2016, Instagram Stories has spread like wildfire. Just two years after its release, the feature, which allows Instagram users to share short-lived and "in the moment" photos and videos with their followers, counts over 500 million daily active users.
If you've ever considered using Instagram Stories for business, now's the time. CEO Mark Zuckerberg has even said that Stories will play a more integral role in social media marketing strategy stating "We expect Stories are on track to overtake posts in feeds as the most common way that people share across all social apps. That's because Stories is a better format for sharing multiple quick video clips throughout your day."
Not only are Instagram Stories fun and creative, but they're great for growing engagement, building brand awareness, driving traffic to your website, and even making e-commerce sales. In fact, 25% of Gen Z and Millennial consumers actively seek Instagram Stories to educate themselves before making a purchase.
As engagement and return on investment for Instagram Stories continue to rise, the platform has rolled out new features for brands to better connect with their audience. If you're new to Instagram Stories, here are a few tips to keep in mind to make your Instagram Stories strategy as successful as possible:
Create Opportunities For Engagement
From a business perspective, one of the most beneficial aspects of Instagram Stories is the ability to garner consumer engagement. Have you ever wanted to survey your audience about their interests, likes, and dislikes? Now you can! Brands can opt to include interactive "stickers" in their Stories that feature polls, Q&A's, quizzes, countdowns, and even donations.
Whether you want to collect feedback on your products, crowdsource ideas, or simply entertain your followers, stickers offer a way to engage with your Instagram audience. These conversations can spark future ideas, lead to one-on-one communication with a loyal customer, or gauge sentiment on a current product.
Assume Everyone Is Watching With Their Sound Off
Leveraging video content is one of Instagram Stories' most popular uses, but in all actuality, 30% of the videos are watched without any sound. Not only do you not want to leave these users behind, but you also don't want to take time to create content where the message is never adequately communicated. Ask yourself: "If I watched this Instagram Story without sound, would I still get the main message?"
Be sure to supplement your Instagram Stories with written captions that tease or summarise the audio. This ensures that those that haven't turned their sound on still understand the main takeaway of the Story, while also motivating them to stick around until the end of the video.
Be Authentic
Instagram Stories is the ideal hub for authentic content, which is one of the best ways to establish a loyal following and customer base. Research has shown that 86% of people say authenticity is important when deciding what brands they like and support.
Stories are a great way to boost your brand's personality. Try posting content like a Q&A session about your brand, a behind-the-scenes look at your headquarters or manufacturing centre, or even a day in the life with your brand's CEO.
This style of content provides a humanised element to the operation that no other form of digital marketing can really nail, and it allows your brand to make a genuine connection with your audience.
Collect And Use Stories Data
Instagram offers some useful data for business accounts, so be sure to use it to your benefit. Everything you plan should be based on the data you've collected on your past activities. You should be looking at averages for metrics like taps forward, exit rate, and audience reach. Analyse what kind of Stories are enticing your audience to watch the longest, what makes them leave, which type is receiving the most views, and so on.
When you've collected this information, it's important to let it inform the rest of your Instagram Story strategy. For example, you might learn that engagement is particularly low on content that's posted in the evening. This means that you would find more success posting Stories in the morning or afternoon time — it's more likely to resonate with your audience at this time.
Leverage Influencers And Celebrities
Influencer marketing has been one of the most popular marketing tactics in recent years, and it's proving to be as effective as it is trendy. Finding an authority in your industry or famous face is a great way to draw interest from your followers, especially when they're relevant and on-brand.
Instagram Stories is a great place to feature these types of partnerships. The informal nature of Stories allows influencers to be candid and authentic with their audience, which means that brand partnerships are viewed as more natural and feel less like a traditional sponsored campaign. Also, using Instagram Stories for an influencer takeover helps to increase brand exposure and expand your total audience.
Instagram Stories provides today's brands with a new and unique way to engage with their audience, and there's no better time than now to begin capitalising on all it offers. Be sure to make some room for Instagram Stories in your digital marketing strategy — your brand is sure to be rewarded for it.
Marie Johnson is a contributor to Enlightened Digital, UX Designer and technology writer from New York City. If she's not writing her latest blog post in her kitchen, you'll likely find her strolling through Central Park, cappuccino in hand.

Read next: How To Engage Your Followers With The New Join Chat Sticker For Instagram Stories
---
You might also like
---
More from Experts Talk
---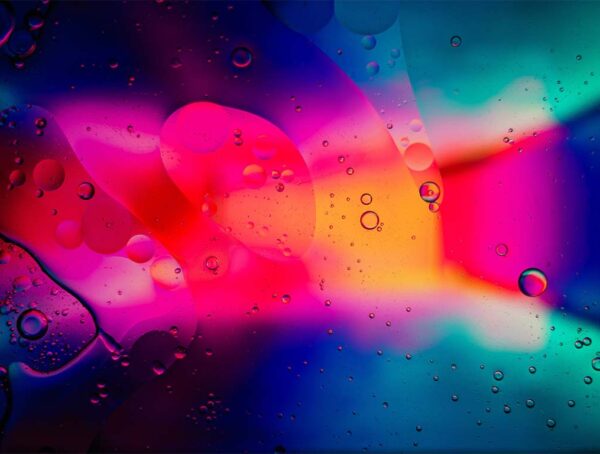 In this month's experiment, we set out to find out whether adding custom alt text on Instagram posts improves reach.