Email marketing is still considered the most profitable online channel for advertising and its value is measured by the list of customers who have subscribed to your lists and accepted to receive offers and special deals. Social media can help you increase that value.
But, first things first, let's see why mail marketing is still important:
1. There are more than 3.2 billion mail accounts.
2. 95% of online consumers regularly use e-mail.
3. Almost 90% of them check their e-mail at least once a day.
4. 78% of marketers say mail marketing is important for retention.
5. For every $1 spent, a mail marketing investment returns $44.25 on average.
Mail marketing is one of the single most important aspects of your business. Email presents an opportunity to you, as a marketer, to deliver great content to the person who chose to subscribe. The quality of your list and content, however, is what will drive your mail marketing efforts, which is why it is important to focus on generating leads.
Mail marketing is about converting content into clicks, action and purchases. By delivering great content, you can successfully bind your subscriber into converting that content into a click, which can ultimately lead into higher engagement through participation, from a stand-point view of a single like, and of course, a product purchase.
Social media can help expand your mailing list with these 6, simple steps:
1. Offer Relevant Promotions
Contests, sweepstakes and giveaways are the most common methods of businesses looking to build up their following on social networks like Facebook, Twitter and Pinterest. To drive signups for your mailing list, include a subscribe action within the framework of the contest, while also giving them the opportunity to opt-in or out from the newsletter with a simple check-box.
Within the required steps of entering a contest, like a must-share or must-like, you can insert the extra step of an e-mail form, where users and fans will input their e-mails, effectively increasing your signups, just as your following would increase.
Noteworthy: Of course, those few extra steps will work as filters, effectively lowering the amounts of leads you will receive but also increasing their quality if the prize is equal to a person's efforts.
2. Host a Social Q&A
A not so popular method, social media Q&As, albeit being one of the most effective methods, is also a risky business in the online world – you will need nerve, patience and a sharp adaptability that will help you combat the inevitable negativity that will pop up (justifiably or not).
During a social Q&A, you can suggest your audience to discover even more great content by subscribing – the latter presenting a simple way for your audience to keep in touch with you and your content after the end of the Q&A session.
3. Share Links to Premium Content
Use premium content as a way to increase signups and engagement. Entice viewers and fans with a subscription form and a link to premium stuff, like an eBook or coupon or special giveaway. In order for your audience to acquire that premium content, they will have to give you their e-mail. Your viewers receive premium gifts and you build your mailing list.
Noteworthy: Use social media to graphically promote the premium deal.
4. Be Humanly Social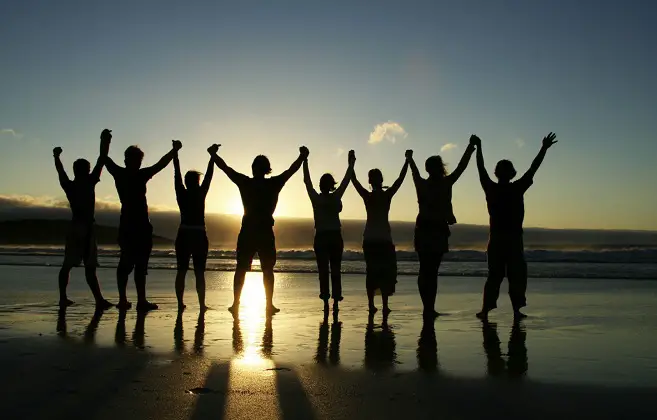 Engage with your audience. Dedicate time. Be involved. Discover your potential brand advocates and follow in their steps. Join relevant communities. Find Facebook groups and participate in every, most active and most personal manner you can.
Noteworthy: Combine steps 1 to 3 with this one.
5. Boost Content on Social Media
Promoting content with paid advertising, on social media, should always have a purpose, a specific range of goals and the perfect adaptability. You can use premium content gone free with a simple subscription form as your next paid campaign on social media and observe how engagement soars through the sky, building your mailing list along the way.
An action, the subscription form, combined with a gift, the premium content, can entice a whole group beyond your viewers to join your mailing list, which will wear down to provide great, quality leads.
6. Sign-up Access
Provide access to your mailing list and its benefits through social media. A link, a list or a tab can make all the difference in the world, with the perfect message. The viewer must be guided through a simple method that will eventually lead them to hand you over their e-mail.
The most stable and long-term version of including signup access on social media is the Facebook Tab.
Funnily enough, ExactTarget who provided us with the numbers, offers 20 mail designs for free, if you give them your e-mail of course. Naturally, I couldn't say no.
Related Stories:
Sources:
50 Mail Marketing Tips and Stats for 2014 – ExactTarget (source)
5 Ways to Get Better Customer Support – TheNextWeb (source)
How to Do Direct Marketing that's Not Annoying – Business Insider (source) 
You might also like
---
More from Experts Talk
---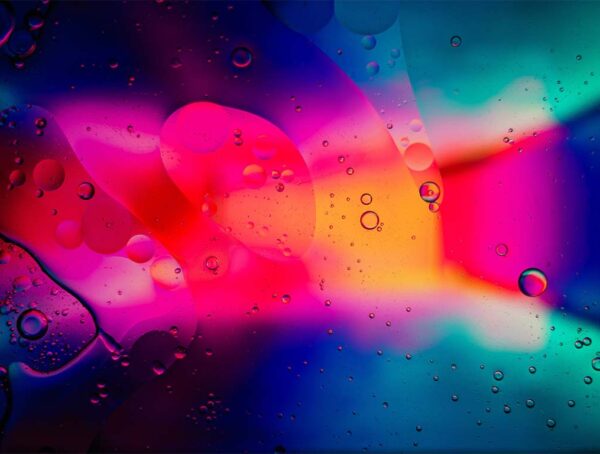 In this month's experiment, we set out to find out whether adding custom alt text on Instagram posts improves reach.