Do you want to get the most out of your social media strategy? Wondering what social media analytics mistakes are weakening your approach?
Your ability to create a stellar social media strategy depends on how well you can study your analytics and make appropriate decisions based on the data. In this article, you will discover the mistakes you are likely making with your social media analytics, and how to avoid them…
#1 Using Too Many Analytics Tools
Different social media analytics tools offer different features, and it's easy to get into the erroneous mindset that you need to use the native analytics solutions of each social channel you're on. It's inevitable that you'll use a variety of tools, but using too many can hold you back.
Logging in and out of each, and manually merging data sets to find the information you need, can be cumbersome, distracting, and can result in a lot of redundancies and human error. It's important to think strategically about your metric-tracking needs, and the stack of tools you use that can help streamline these processes.
One particularly useful analytics tool you can use to track your metrics across social channels, across posts, and for any number of profiles, is Cyfe. It's easy to see how useful Cyfe is in this regard, as it collects all of the most relevant performance metrics, and integrates with minimum setup time with top networks like Facebook, Twitter, LinkedΙn, Instagram, YouTube, and Pinterest.
Cyfe also offers pre-built widgets to sync with data from your Google Analytics, CRM, and payment solutions, so you can use it to correlate social media activity with the traffic and business that social media sends your way. I find that basic tools like this help keep my analytics tracking simple, and I can always drill down further into specifics via other, more advanced platforms, as necessary.
For example, let's see what happens when I track the same data using different tools. I am going to use Facebook's built in analytics and Wiselytics to help me find the best time to post on Facebook.
The screenshot below from Facebook's built-in analytics, shows the best time to post.
And here's a screenshot from Wiselytics detailing the best times to post on Facebook.
As you can see, both show different best times to post. According to Facebook's analytics, Wednesday 6 PM is the best time to post for this page. But Wiselytics says that the best time to post is Friday 4 PM for the same page. This is because Facebook calculates the best time to post using reach as its main metric, while Wiselytics considers engagement.
If you use two or more tools to track the same metrics, you will end up with inconsistent results. Therefore, always figure out which tool's methodology suits yours – and when it comes to that specific use case, stick to that tool only. But as I mentioned above, I recommend choosing one "meta" tool that helps you keep track of several metrics on several social media channels, as it saves a lot of time, and improves consistency. Only opt for additional analytics tools if the current tool you are using doesn't track an advanced metric you need.
#2 Tracking The Wrong Metrics
While running a strategy, people tend to focus on irrelevant metrics like follower growth. Follower growth might play a role in helping you build a powerful social media presence, but if it is chosen and tracked as a main goal, you will only work on gaining any type of followers.
Instead, you should focus on a goal that is more pivotal to your business, like increasing traffic, or sales, or building a brand image. You can add other secondary goals like follower growth and engagement to your strategy if they influence the primary goal. This way you will build a following, or increase engagement that will positively affect the primary goal.
While tracking these metrics, you should again use the right analytics tools. Not using the right tools at the right time, can mess up results. For example, while tracking traffic, if you use a social media analytics tool, it will only show you clicks.
But not all clicks turn to traffic. Hence, you could choose Google Analytics, with which you can see which social network drove how much traffic. You can easily check social media referrals with Google Analytics by going to your dashboard and clicking on Acquisition, then on Social, and finally on Overview.
You will be able to view the top referring social networks. You can dive in, and find even more details on the traffic-driven by each social network – whether it's one of the more established ones, or a relatively obscure up-and-coming social channel.
Sales and other conversions can also be tracked with Google Analytics by setting up goals. If your main goal is to improve brand image, you need to use a social listening tool like Sentione. A social listening tool browses through several social networks and finds all instances of company mentions. It tracks mentions of your company made with and without tags (or handles).
When you get more mentions, it shows that your strategy is boosting your brand. Sentione also displays a graph showing the number of positive and negative mentions. This makes it easy to see if the social media brand image strategy is having a positive or negative influence.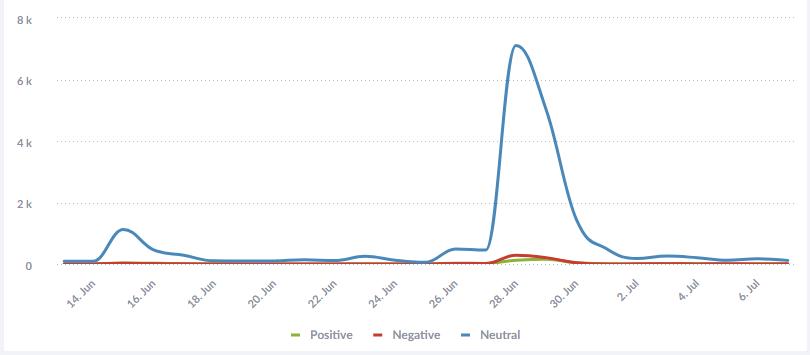 By using social listening, you should be able to easily respond to the comments being made, and track them to further boost your brand image. Once you begin tracking the right primary metrics, you can also track other secondary metrics like engagement and follower growth that influence it.
#3 Following The Average Best Times To Post
There are so many reports and infographics that show you the best time to post on social media. Some of them follow a similar pattern, while others contradict each other. These studies are helpful in setting up an initial posting time when you first create your social media accounts, but after you gather sufficient data through posting regularly, you should find your unique best times.
Every social media page has a unique set of followers who behave differently. Posting at the average recommended times won't get you the best engagement or traffic. To get maximum results, you need to analyse your posting data, and find these times. Most social media management tools can find these times for you. But if your management tool doesn't offer this you can always find another that does.
As mentioned above, for Facebook you can just use your built-in analytics, or you can use a third-party tool like Wiselytics. To find your best Tweet times though, you can use Followerwonk. Sign up for an account and authorize the app.
Your account will then be set up.
To view your best tweet times go to the 'Analyze' tab.
Next, add your twitter handle in the 'Screen Name' field and select 'analyze their followers' and click on 'Do it'. This will generate a report which shows you when your followers are active.
You can add these times to your tweeting schedule.
This way you have special tools for different social networks that can find you the best times to post. For Instagram, you can use Simply Measured, and for Pinterest you can use Tailwind.
Once you find these times, add them to your schedule. Share your most important updates at your best times. Only go for using a separate analytics tool to find these times if your management tool doesn't have this feature. You don't want to end up with too many tools.
Make sure you go back every month and analyse your posting times again – as time passes, and you gain more followers, your best times will change. You will then need to reset times, and keep repeating the cycle. Your ability to analyse your past marketing results, and make calculated decisions, will determine the effectiveness of the social media marketing strategy you devise. If you falter and track the wrong metrics, while using incorrect methods, your strategy will fail.
Therefore, take heed of all the above tips and avoid making these 3 social media analytics mistakes.
Are you guilty of any of them? Have you found other solutions? Please leave your comments below.
Robert Katai
 is a visual marketer and content marketing strategist at 
Bannersnack
. He writes regularly about digital marketing, social media and content marketing. He is passionate about visual marketing, Instagram and the future of digital marketing communication.
---
You might also like
---
More from Experts Talk
---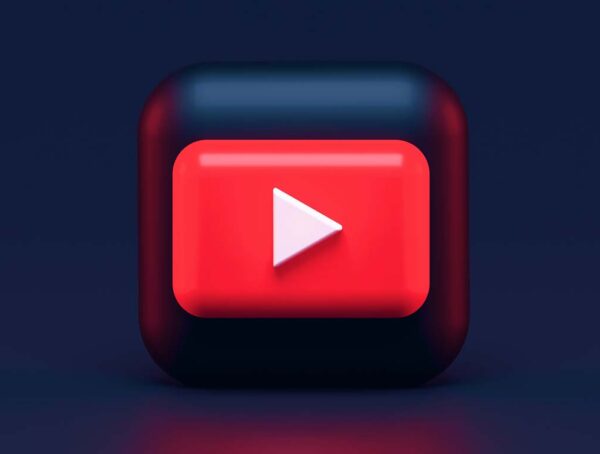 In this month's social media experiment, we set out to find out whether posting YouTube links on other platforms results …