Instagram is definitely the platform where brands need to be right now. It is one of the platforms generating the most user engagement and as its offering and membership grow, it becomes clear that it has certainly become a platform that brands cannot ignore.
However, 70 million images are uploaded on Instagram every day, so just posting another one is not going to be enough to impress your consumers. You have to DO MORE!
Like most social platforms, Instagram has its own sets of rules, sometimes set by the platform itself, but more often its community of users. You need to adapt to be seen on Instagram, as explained by Chris Pierantozzi, Creative Director at Saatchi & Saatchi in L.A.:
[quote]On Instagram, you need to adapt or become irrelevant.[/quote]
And when you think that Instagram is actually the social platform where users are the most comfortable with branded content, you get how important it is for your brand to establish an engaging presence on the platform.
If you like our stories, there is an easy way to stay updated:
Follow @wersm
So to help you with that, we have put together a list of 15 quick and easy tips that will help you generate more engagement on your Instagram account:
1. Identify the type of content that works best for your audience
2. Ask basic questions to engage your community
3. Ask your followers to tag someone else in the pic
4. Add simple Call-to-Actions (i.e "Double-tap if you like this")
5. Appeal to emotions: Desire, hope, pride, empathy and even fear
6. Add #hashtags in the first comment, not in the caption
7. Use third-party tools to identify the most engaging #hashtags in your industry
8. Insert a few emoji in your caption to draw attention
9. Use only high quality images
10. Never use stock photos
11. Never ever use images from Google search.
12. Create content specifically for Instagram. Don't repost your Facebook images.
13. Engage with other Instagrammers: like, comment and share their photos.
14. Post as often as you can. Once a week really isn't enough.
15. Focus on what your users want to see, not what your sales department wants to show.
[Tweet "Rule: Create content specifically for #Instagram. Don't repost your Facebook images."
If you like our stories, there is an easy way to stay updated:
Follow @wersm
Can you think of anything else you tried lately on Instagram and worked well for your brand?
---
You might also like
---
More from Instagram
---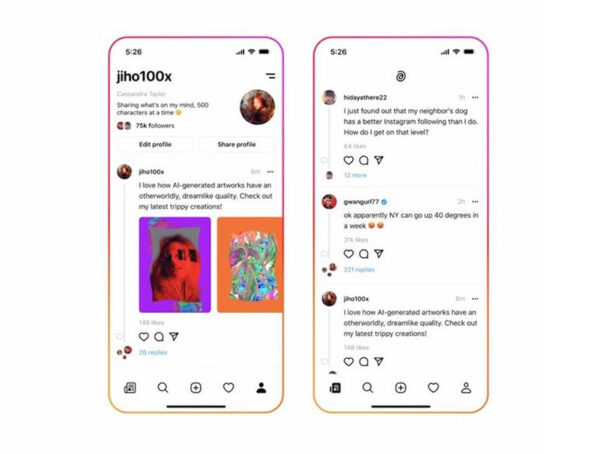 Instagram's rumored text-based Twitter competitor still does not have a name, but now we know what it might look like. The …