Instagram is the sexiest social platform these days. Every one talks about it, especially brand managers. Yes, this is the "in" platform that brands want to conquer.
It's easy to understand why. The platform is seen as trendy and cool, and it is one of the leading platforms where the highly coveted "Millenials" are most active.
But Instagram should not be only about posting photos – no matter how awesome they look – or short videos – no matter how fun they are. Instagram can be about much more than that.
If you like our stories, there is an easy way to stay updated:
Follow @wersm
So why not trying to tell proper stories, do something different and make sure that the platform really acts on your bottom line?
1. Unleash Your Visual Creativity
Instagram is before all about images. True. But that does not mean we should stick to plain visuals only.
Some believe you should only use real photography on Instagram, others that you should create visuals, illustrations or photoshoped images. Well, OK, that also depends on your brand of course. But some guys go further, they try something new, something different.
BMW posted a bunch of 3D images last month, the kind for which you need blue/red glasses to enjoy the perspective. Did it go well?  If you consider getting more than 80,000 likes on an Instagram, then yes, it did go very well (these pics actually scored higher than most other photos published on the @BMW Instagram account).
https://instagram.com/p/0uasjEQl-m/
https://instagram.com/p/0cZJswQl_U/
What else can  you think of that will make your Instagram post look different and attract new eyes?
2. Storytelling With Long Captions
It seems that the trend is for shorter and shorter copy in social media posts. I'm calling it a trend, because there is absolutely no data that comes to confirm that shorter posts work better than longer ones. They just work, but no one knows how much better – if any – than longer ones.
On the same line, very few people know that you can actually add up to 2000 characters in an Instagram caption. Yes, 2000, that's a lot. Enough to tell a whole story actually.
If you like our stories, there is an easy way to stay updated:
Follow @wersm
You have probably heard of the power of storytelling. People love a good story.  And even if "an image is worth a thousand words" who knows if everyone sees or understand the same thing from an image. The recent example of #TheDress showed us that none of us see the world in the same way (#TheDress was that blue/black dress that about half the people in the world could see as White and Gold!). Can you really afford to let your customers understand a different message than the one you are trying to share with them.
Instagram themselves use the whole 2000 characters to better share what they really want to say, what about you?
https://instagram.com/p/1NxVXVhQZ5/?taken-by=instagram
So make good use of your Instagram captions. Use as many characters as you need to explain, to share opinions and emotions and take this opportunity to bond with your followers.
Sometimes a few words will do the job. A good story will put your message across, almost all the time.
3. Don't Just Share Images, Share Experiences
Instagram lets you post images and short videos (up to 15 seconds) but that does not necessarily mean that this is all you can do.
Other native features of the platform can be used to create bigger things. Think about what a TAG can do, or the map, or even direct messaging.
IKEA has built a website within Instagram, using the TAG feature and creating different accounts on Instagram, Mercedes launched a car-builder (design your own) using  the same technique.
And Biskrem (a cookie brand in Turkey) built an entire adventure game on Instagram, using all the native features of the platform, and creating over 17 accounts, each leading to a different ending of the game.
These projects called a lot of media attention upon them and resulted in huge engagement success for their respective brands. Why? Because they were entertaining, they were fun, but especially because they were different from everything else you find on Instagram.
4. Carousel Ads With A Clickable Link
Instagram has been under the spotlight for being the only social network not allowing users to add clickable links (hyperlinks). It was not always like this, when it started, Instagram did allow clickable links, but facing waves of spam, the platform decided to remove them all together a few months after its launch.
If you like our stories, there is an easy way to stay updated:
Follow @wersm
This year, links finally came back to Instagram, in the shape of a new kind of ads. Carousel ads are made from 2-4 different images uploaded within 1 post on Instagram. You can use the carousel to tell a story, showcase your best products or specific features. But not only  that, for the first time, they include a link button you can customize to lead to any external website of your choice.
The possibilities are endless, as Instagram explains:
[quote]One way to look at it is carousel ads bring the potential of multi-page print campaigns to mobile phones – with the added benefit of taking people to a website to learn more. For instance, a fashion company could use the carousel to deconstruct the individual products in a 'look.' A car company might share an array of different features of a vehicle and provide a link to learn more about the new model. Or, an advertiser could showcase how multiple ingredients come together to make a delicious meal.[/quote]
5. Don't Miss An Opportunity
Instagram is not the easiest platform to use for brands. Technically that is. You can only upload pictures from a mobile device, you cannot switch easily between accounts on one device (not like Twitter allows you to anyway) and notifications can be overwhelming because it's everything or nothing (get notified for every like, comment, etc…. or not at all).
But it looks like Instagram is listening and the platform introduced a new feature that can potentially go a long way in creating further engagement on the platform.
Push Notifications is an interesting new feature that makes it easier to follow your favourite accounts. Thanks to "Turn on post notifications" you can now receive push notifications when specific accounts post new pictures.
This can be very good for brands to be alerted when your competitors publish material on Instagram, or when your influencers or brand ambassadors post too.
But you could also share this with your own followers and teach them how to get alerted every time you post something new on your account. This way, this new, apparently trivial for brands, feature could well result in much higher engagement on your content. How can you do this? Tell them, explain to them, ask them – remember how we told you about storytelling?
If you like our stories, there is an easy way to stay updated:
Follow @wersm
Instagram is indeed the trendiest platform these days and it is easy to understand why: visual content is ruling over the Internet and the highly coveted Millenial audience loves the platform.
But the brands that will really succeed on Instagram, are those which will dare to do something different, something that has not been done before and those brands who will use every feature provided by the platform to reach out to their followers and maximize the impact of their content.
---
You might also like
---
More from Instagram
---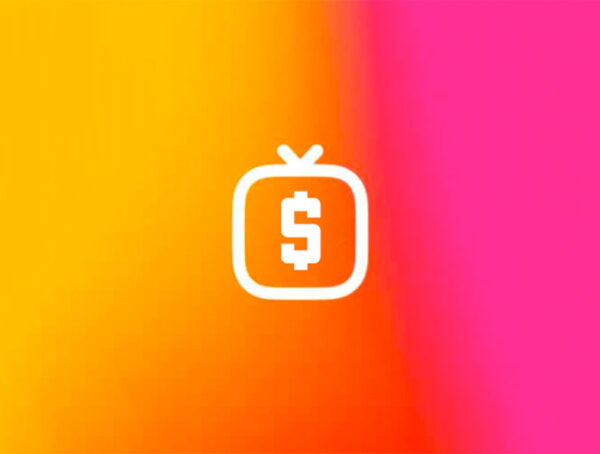 After launching IGTV ads in the US last May, Instagram is now expanding the feature to select creators in the …