This week's 12 Questions Podcast comes to you from the bright lights of Los Angeles! Let's all welcome the very vibrant and witty Co-founder and Head of Content for start-up agency, Confirm/Deny – Goldie Chan!
So get ready, get set and listen! Or read the most important bits further down of course. Either way, trust me, you won't be disappointed!
So let's kick this off by finding out a bit more about the girl on a mission!
Hello Goldie!
Goldie comes to us from Stanford University where she started her Biological Sciences degree, and instead said… Nope! She took 2 years off, and became a fashion designer, designing her very own clothing line with gained the interest of a big box store. Unfortunately, before selling her line, she was forced to close up shop and channel her inner social media prowess, eventually falling into social media, all thanks to being the youngest team member at the agency she started working at! From there, with a little "finessing" and A LOT of passion, the rest is history!
Now, Goldie and colleague, Christine Dinh are off on a new adventure… their very own venture – start-up agency Confirm/Deny! Let's get to the 12 questions then!
About Social Media In General
1. Which is your favourite social media platform?
Instagram is my absolute favourite because it offers so much potential for the visual communication of ideas; whether that be photos, or videos, all alongside brilliantly-crafted copy. And Instagram Stories!!! I think as they grow – already exceeding Snapchat, they will continue to expand their demographic more and more. It is definitely the platform to look out for! But of course, professionally, I am keen to see how they continue to make Instagram Stories more "nuanced."
2. What social media platform used most by your brand/agency?
Honestly, I am still a huge fan of the trifecta: Facebook, Twitter and Instagram! With those three major players, you can essentially target almost every audience imaginable. With that said, as a brand new agency, those are the platforms we are really looking to have a strong focus on!
I am certainly intrigued by LinkedIn at the moment, as I think they have some new resources (due to Microsoft) which could make an impact in a big way. And we are already seeing these changes come to the surface, despite the platform being a bit "behind the times" in the video space. I do love the ability to experiment with the new video feature!
3. In your opinion, what is the future of social media and what platforms will lead the way?
I love this question because I'm always 50% wrong! I was actually at the unveiling of Twitter forever ago. They unveiled it on this giant sticky notepad… and I looked at it and laughed, thinking "how on earth are we going to use that?!" Now look where it is!
So, in terms of what I see now and what I find really powerful, is my favourite – Instagram! I think the optimisation of Instagram Ads will continue to bring businesses to the platform. And when Stories become more even discoverable than they already are, I think they will become a really powerful tool for the future. I'm also curious to see the changes they are rumoured to be making to the Instagram grid!
For bonus insights on Musical.ly and Patreon listen in at 9:54!
About Great Social Media Campaigns
4. Tell us about one social media campaign you liked most this year.
At the moment… I'm drawing a blank here! But in terms of interesting advertising, the perfume industry is shifting from the traditional sex appeal to telling a story and selling a lifestyle, and I think that approach is something that lends itself to interesting content. Afterall, it is an intangible product really. They have to create the idea of a person. For example, this Kenzo World Ad by Spike Jonze:
http://https://www.youtube.com/watch?v=ABz2m0olmPg
One of the things I really enjoyed about that particular campaign was that it was unexpected! Forget the sexy women running through a room – i.e. most perfume campaigns. There was a story. And we are starting to see brands really understand the value of a story, whether it be mini-stories, or fully-fledged.
5. What about the latest campaign your brand or agency was involved in?
So my favourite isn't my latest, but when I was working as Head of Marketing for SumAll in NYC,  we worked on a census product for a client. And what I loved about it was that you could literally look up anything… 'ice cream stores in New Jersey' for example. This product then allowed you to dive down even further, pulling key facts about 'ice cream stores in New Jersey,' such as how many people in a given area are employed by 'ice cream shops,' how many are in a specific radius, etc. What I then went on to do, was to help them get on Product Hunt's first page, on the very first day!
Additionally, listen in at 15:32 to learn how Goldie recently helped friend, Christina Lu push a piece of organic content to make big waves for her new side gig, Tabagotchi ! Yep… We spelled it right!
6. What is the most important thing brands and agencies need to keep in mind, in order to build a successful social media campaign?
'Content is KING!' I know it is so overused… But without strong, interesting creative, it doesn't matter how much money you throw at a campaign. Its not going to go far, because people just won't want to consume it! Note, that "interesting" means different things to different people! Which is why it is so important to know your audience, and your demographic – the second point. Only then can you refer back to 'Content is KING' and create the relevant content for that audience, and your social media campaigns.
Personally, I am a HUGE fan of organic content. I do paid social as well, of course. How could you not, in this day and age?! However, organic content can work only if it is tailored to your audience!
Bonus: Listen in at 21.:08 to catch a remarkable success story that just $100 returned on Facebook!
7. In your opinion, what is the most important KPI to watch during a social media campaign?
I always say forget likes… its engagement! Whether that means comments or shares, it should always be engagement! You can buy likes so easily these days! If that is what you are going for, that is fine, but engagement is so much more meaningful of a KPI than likes. It's all about getting people to stop and interact. Personally, I think it takes so much more energy to comment; even if it's 'I like this' vs. clicking the like button. We all scroll and like!
About The Future Of Social Media Marketing
8. What will be the role of social media in the marketing mix of the future?
As a social media marketer… social media is the future period. I love that we still have all of this offline marketing… billboards etc, because let's face it, we live in the real world. I think we will see social media start to dominate the marketing mix more and more! "Old school marketing" is a thing of the past. But also, the world that we live in is so digital that we can't help but have digital ads, and content across the board. We live in a world where we consume and purchase digital content all the time; from online shopping to ordering food, hiring, transport, etc. This is not the lifestyle we lived 10 years ago, and I'm excited about the future more and more.
9. What would you say the biggest obstacle is in the field of social media marketing?
It is a really hard sell for people who didn't grow up natively using social media. Of course, as the older generation ages out of the workplace, it will become a lot easier to sell people on the power of social media, as they live, breathe, and get its importance.
The conversation, especially that surrounding organic content, normally goes as follows: 'Why would I do this organically for this much when I could put up a billboard or sponsor an article?' And from that, I often times find myself explaining that social media is the 'smarter buy' because it turns around all our fun acronyms; you'll see an ROI, you'll hit your KPIs, your CPA will be lower…. you get the point!
Until older marketers understand that, there will still be a "pushback" from traditional marketers and companies.
10. If you had to give one piece of advice to someone has just started in the industry, what would it be?
DO IT ON YOUR OWN. What I mean by this, is that when I look to hire, I not only look at their resume, but their social media profiles! What I need to see is that they personally have an 'interesting' and active social media presence. You don't need a ton of followers. I just need to know that they can create interesting content on their own, with ZERO budget, and keep up on a minimum of 2 platforms!
I like to see people who think uniquely, and who are very hungry… for social media of course; whether that is consuming or creating content. Experience has nothing on temperament and passion.
11. In your opinion, what is the ad format of the future?
While I love Instagram and its many opportunities, nothing beats the ROI of a Facebook Ad! The targeting capabilities are unprecedented! Forget bus ads – yes I had a client insisting on them. Not only is Facebook more cost-effective, it's trackable, and pretty darn granular when it comes to targeting!
Listen in at 32:04 to hear her love for the new Netflix campaign for the Handmaid's Tale that took on SXSW and more recently, LA!
Fun Fact
12. Finally, tell us one thing someone would NOT be able to find out about you from looking at your social media profiles?
I literally just told my Uber driver about this actually! Among my many jobs, I once managed an Indie band based out of San Franscisco. Even funnier, because I like to trash things up, I made a fake hipster cover band called SMUT! I did the vocals for it. We mixed a track. I shot a music video. AND all in 1 week just to see if it would get traction! We actually got some press, and I got some requests for interviews, because people took it incredibly seriously. Possibly because of my Asian American heritage!  Check out the song below:
Yeah I did that! And my friends laugh so hard! Haha.
---
You might also like
---
More from Interviews
---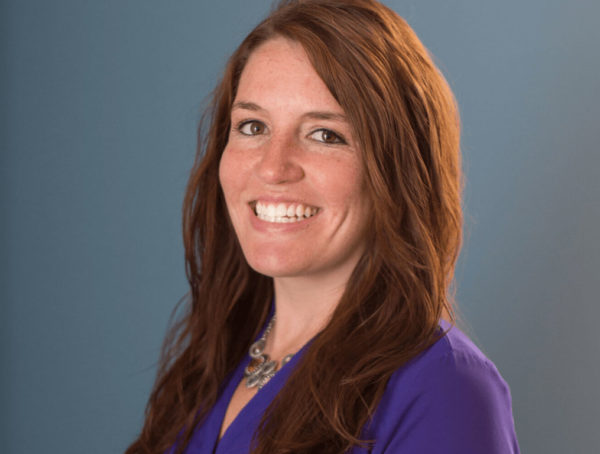 Please welcome this week's 12 Questions Expert Spotlight guest, Director of Brand Strategy & Marketing at Blue Magnet Interactive, Stephanie …