In this week's 12 Questions we are diving into community management with our guest, CEO and Founder of CrowdControlHQ, James Leavesley. As always, feel free to listen, or read below:
So, let's get started!
Hello James!
Can you tell us a bit about yourself to kick things off?
So my name is James Leavesley and I'm the CEO of social media management software, CrowdControlHQ.  I got my start in the industry when me and my business partner, Calum Brannan, founded Crowd Control HQ in 2010. He was the 'tech guy' and I the experienced businessman. And it was our meeting of minds that led to us looking at a number of different areas all around social media; building networks, Yammer-inspired products and etc. However, looking into those streams, we found that people weren't willing to part with their money, and funding through advertising was just too difficult at the time. That is when we identified a series of struggles corporate types faced with managing their enterprise's social media and so CrowdControlHQ was born.
Great! So let's go ahead and kick things off to see what new insights we may be able to divulge today!
About Social Media In General
1. Which is your favourite social media platform?
Without really choosing a purpose, it's difficult. For keeping in touch with friends I would say Facebook. For me, I really don't have a lot of time from being the CEO of CrowdControlHQ and training for my Ironman Triathalons, so Facebook really allows me to keep the banter going between family and friends in the UK and across the globe despite my lack of time. Whereas obviously, networking opportunities for the business or personally, I use LinkedIn.
2. What social media platform is used most by your brand/agency?
So from a corporate perspective, we tend to focus on LinkedIn because it provides us with an opportunity to engage with our contacts, as well as be able to target specific content to the right individuals within the right organisations or sectors. As a typical British brand, we have a clear distinction between what's personal and what's work. Therefore, personal sits on Facebook and work sits on LinkedIn.
3. In your opinion, what is the future of social media and what platforms will lead the way?
So, split into two parts, from the consumer perspective, I think we are seeing social media being used more and more in the customer services environment. Therefore, if the organisation is willing to push out social media content to engage its audiences, then the consumer will naturally choose those channels to raise customer service queries and expect answers there as well.
So where the future of social media lies is a separate thing. I think Facebook will be moving towards providing a platform centred around professional media content that would traditionally be delivered through the digital television services. In my eyes, this will then be split into entertainment, news; especially after all of the issues surrounding fake news. I really see Facebook moving into the media streaming space taking on the likes of Amazon Prime, Netflix and Skyy.
I think Facebook recognises that we as consumers enjoy video; hence the algorithm shifts. Because let's face it, we engage with video more than any type of content. But, off the back of that, they are going to want us to spend more time on their platform. So to do that, we will want to be engaging on social, whilst consuming entertainment or news based content.
About Great Social Media Campaigns
4. Tell us about one social media campaign you liked most this year.
Hmm… so I don't want to get political, but I have to take my hat off to how the Labour Party performed in the General Election here in the UK. It was the first social media-led election in the country, only second to the US election. The Conservatives spent their time and money on attacking the Labour Party, with one of their epic fails taking four days to turn around campaign ideas from concept to production – way too long in the social media space. We like to think of social media time as dog time. 1 day in social media = 7 days in a normal environment.
And for Labour, they were able to rise above the mud-slinging, by allowing momentum to push out slick ads attacking the Conservatives, and built a movement around togetherness. Not only that – they focused their attention on the 'youth vote', which was very similar to the US elections' Trump win.
So overall, there are a lot of learnings to be had from the mistakes that the Conservatives made and for what Labour did to stimulate the debate, and drive as many people as they did to vote Labour.
It just goes to show you the impact social data and strategy can have on a campaign.
5. What about the latest campaign your brand or agency was involved in?
It's a really tough one to answer because we don't work on campaigns for our clients. Our software is used by our customers to both generate campaign content, to drive engagement and respond efficiently to customer service queries. And then off the back of that, provide meaningful management reports around key metrics. We aren't the people leading the campaigns, we are the ones ensuring they have the support they need to manage them.
6. What is the most important thing brands and agencies need to keep in mind, in order to build a successful social media campaign?
So for me, it is all about the audience, and what they want out of the interactions. It's the gap that is between what the audience is interested in, and what the organisation wants to achieve. If that gap is too great then, it will fail.
For example, one of our clients is Arriva, and their PR team was pushing out content about new buses being launched with free wifi. However, the customers were really upset, because they were on buses that were dirty, not on time, and so on. So when they complained or asked questions, they never received a reply. Therefore the gap discussed above, was too great. So, it failed.
Following this, the organisation took these learnings on board, and set themselves up with a proactively-managed customer service, with new resources, and updated their consumers on late buses or service delays. That then closed that gap between customer expectation and the organisation's delivery.
7. In your opinion, what is the most important KPI to watch during a social media campaign?
It really depends on the overall business objectives of the campaign. But overall, the most appropriate KPI to track, is engagement. Of course, again it really depends on the sector, objectives, etc. in terms of how valid that engagement number is.
For example, is there a far greater emotional pull towards liking, or commenting on a post, from the police force, than there is on an organisation such as Red Bull? Are they like for like? Personally, I don't think so. At the end of the day, strong emotional pull could be reflective of the sector or content posted. Either way you look at it, engagement sits at the top of my list.
It's all about building the right relationships with the right and relevant audience.
About The Future Of Social Media Marketing
8. What will be the role of social media in the marketing mix of the future?
I think at the moment it's considered as just another channel, but over the next 18 months, I think social media will move into being central to that. I think social will start to push out some of the other tools and tactics within the marketing mix, and they will become more supportive of the central social idea. Social-focused and social-led are certainly the future.
9. What would you say the biggest obstacle is in the field of social media marketing?
I mean, you just talked about the breadth of social media and how it can be utilised; whether it's in customer service or about community engagement or product development. One of the biggest problems at the moment is that senior management doesn't understand the potential power of social media, and the role that it can play across the organisation. Therefore, they don't invest in it the way that they should.
We use a phrase: 'Social media is free at the point of entry, but beyond that, it's a serious business.' Organisations need to treat it as such. They need to invest in people. They need to invest in training, plans, policies and technology to ensure it delivers for the whole organisation.
10. If you had to give one piece of advice to someone has just started in the industry, what would it be?
Don't forget the fundamentals of marketing. Social is seen by many as a black art that pushes aside the principles of marketing when really they are still there. Just shifted. Yes, they may be applied in a slightly different way when it comes to social media, but the fundamentals are still the same.
11. In your opinion, what is the ad format of the future?
For me, I think the future lies in contextual advertising. For example, I use Strava to feed all of my swimming, cycling and running. So Strava knows when the shoes I run with have reached 500km. It's at that point, I'd like to receive offers about the brand or model I'm currently using, or recommendations for other running shoes with good ratings or reviews – maybe even shoes my contacts or friends use!
So for me, that contextual advertising would add a great deal of value to my everyday routine or habits. Therefore, I think data will become more and more personal allowing brands to tap into my habits and advertise to me based on those habits.
Just look at the likes of Nest. They know how long it takes you to travel home, so Nest then turns your heating on, so that when you arrive at home, the house will be warmed up.
It's that type of relationship, where in the future, we will start to see more platforms act on your habits.
Fun Fact
12. Finally, tell us one thing someone would NOT be able to find out about you from looking at your social media profiles?
So I was once a roadie for Michael Jackson, Genesis, and U2.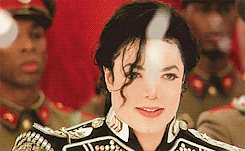 ---
You might also like
---
More from Experts Talk
---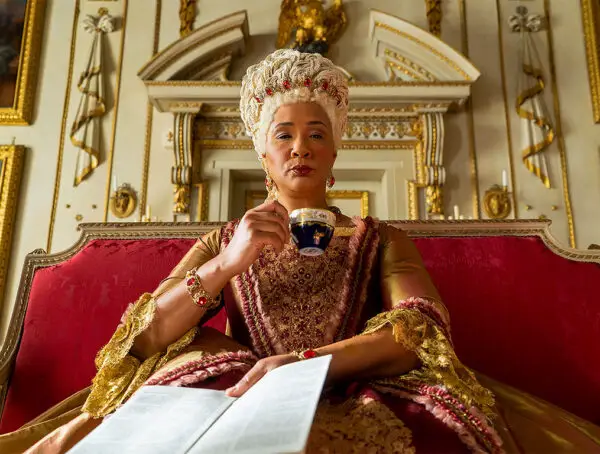 A new musical could soon come to life on TikTok, WhatsApp users are flocking to Signal and Fiverr will run …