Social media and the campaigns that drive brand success, are nothing without the people who make things happen!
Each week we profile one innovative industry executive and get them to answer 12 questions. Then, we share their insight with you!
This week, despite the election madness, we bring you the Head of Social Media at Getty Images – Bridget Bogee!
Hello Bridget!
Hello Linleigh! Thanks for snapping me up, even just for a minute. As you might have guessed, the US election has had us on our toes, and quite busy, here at Getty! So, a bit about myself… As you said, I am currently Head of Social Media here at Getty Images in New York City, where I have been for just under a year.
Previously, I have done everything, from writing, producing shows at MTV Radio, to being the Lead Lifestyle Blogger at AOL, or Digital Marketing Manager for Chrysler; I've been in the industry for over 10 years and it never gets boring!
Amazing! Well, let's get jump right in!
About Social Media in General
1. Which is your favorite social media platform?
Instagram, because it enables you to see photos from all over the world, and discover new communities and people you might never know. The new addition, Stories, gives you interesting behind-the-scenes videos as an added layer.
2. Which social platform is used most by your brand/agency?
Definitely Instagram. We move the world with images.
3. In your opinion, what is the future of social media, and which platforms do you think will lead the way?
I think live streaming will continue to be a big area of opportunity, but I think that overall, the quality of content will increase on the platforms. We are at a moment where authentic non-produced content is still king, but that will change. Augmented Reality and Virtual Reality will also continue to grow. As far as what platforms will lead the way, Snapchat and Instagram will be at the forefront. However, I think we will find text messaging apps also integrating AR, posing competition for sure.
About Great Social Media Campaigns
4. Please tell us about the one social media campaign you liked the most this year. 
I really enjoyed Gatorade/Serena Williams/US Open Snapchat campaign,which replicated an old school Nintendo game. I think the fact that there was no strong branding involved, and that it was authentic to the platform made it widely successful, and quite fun!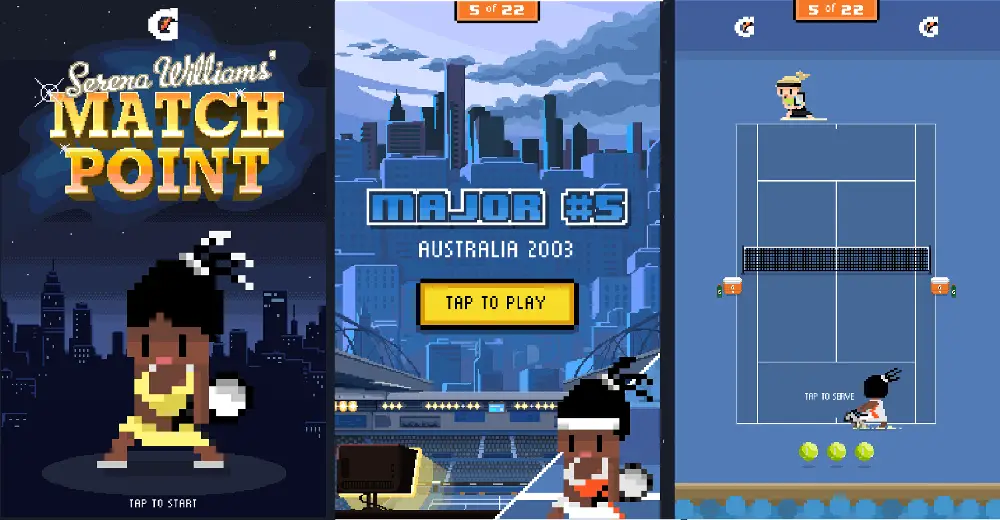 5. What about the latest campaign your brand or agency was involved in?
For the Olympics, we partnered with the International Olympic Committee for photography, and did a variety of multi-platform social media content to coincide with the Rio games; we are most proud of the social good Snapchat game we did with Jerome Jarre, taking 100 kids to the games, and having athletes share the good work that we did.
We took 100 kids in Rio to see the games. Add us to see more w/ @jeromejarre @eljuanpazurita https://t.co/M97VmDaUa8 pic.twitter.com/9vEoVgkP5c

— Getty Images (@GettyImages) August 13, 2016
6. What is the most important thing brands and agencies must keep in mind, in order to build a successful social media campaign?
Just be authentic and never stop engaging with your desired audience.
7. In your opinion, which is the most important KPI to watch during a social media campaign?
Engagement is definitely something we at Getty Images pay attention to, and I think everyone should.
About the Future of Social Media Marketing
8. What will be the role of social media in the marketing mix of the future?
I think the paid budgets will definitely be on the rise for social, as we will start to be able to scale and target more directly via Instagram and Snapchat. Not to mention the dynamic shift we will see in engagement metrics, when they grow beyond likes, shares, and comments.
9. What would you say is the biggest obstacle within the field of social media marketing?
Reporting can definitely be a challenge, especially when you want to steer away from traditional platforms such as Facebook and Twitter. Instagram and Snapchat are quite new to the "reporting" game.
10. If you had to give one piece of advice to someone who has just started out in the industry, what would it be?
Don't be afraid to try different things, move between verticals and to fail. Great success comes from doing all three.
11. In your opinion, which is the "ad format of the future"?
Native ads are, without a doubt, the format of the future.
Fun Fact
12. Finally, tell us one thing someone would NOT be able to find about you from looking at your social media profiles.
I went to law school and starred on a reality show.
Brilliant! Well thanks for squeezing us in Bridget!
---
---
You might also like
---
More from Interviews
---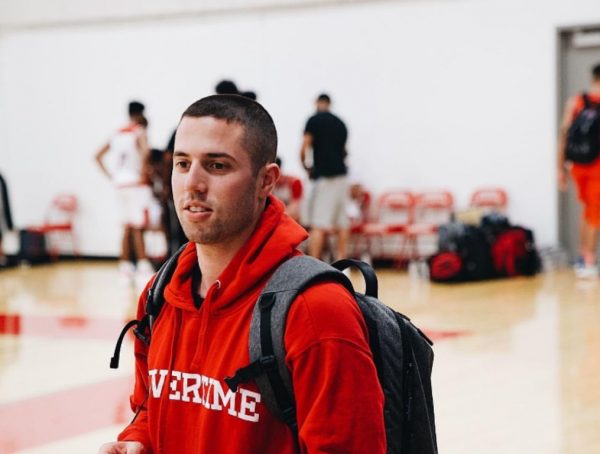 Please welcome this week's 12 Questions Expert Spotlight guest, Head of Social Media at Overtime, Thomas Weingarten. Thomas is an all-in …