Social media – and the campaigns that drive brand success – are nothing without the people that make things happen! Each week, we profile one innovative industry executive and get them to answer 12 questions. Then, we share their insight with you!
This week, I would like to introduce you to the fabulous Head of Social media at LUX (@TheLuxTeam), Laura Blackhurst!
Hello Laura!
Hi Linleigh, thanks for having me! I'm Head of Social Media at LUX – the UK's first full-service food and drink communications agency. Based in Edinburgh, I work solely with businesses across the spectrum of the food and drink industry – from gin to jam! I have worked in different social media roles in agencies and editorial, and this year I won 'Digital Professional of the Year' at The Herald Digital Awards!
About Social Media In General
1. Which is your favorite social media platform?
Both personally and professionally, I'm most definitely an Instagram advocate! For food and drink brands especially, there's no better way to ensure that initial impact is visual. The huge active user base is also spread across a wide range of demographics. Through using premium lifestyle photography and creative recipe videos, the channel still allows room for innovation and creativity. An example is this fantastic 'endless table' effect from Reynolds Kitchen.
2. Which social platform is used most by your brand/agency?
Facebook and Twitter are both prominently used for most of our clients, followed by Instagram. Due to the highly visual nature of food and drinks marketing, this trio often best-complements a brand's USPs with high-quality photography and video within a robust content strategy. And what's more, each of these channels boasts active audiences that are relevant to the brand.
There is no 'one size fits all' approach at LUX though, and before cementing which channels to use for our clients, we first ask three questions:
What kind of demographic uses the channel (are they relevant to the brand)?
How active is this channel (the volume of current users, average engagement)?
How much time and resource will need invested, and what level of ROI can be expected?
3. In your opinion, what is the future of social media, and which platforms do you think will lead the way?
Facebook is going from strength to strength, and developments in 2016 alone, preempt a strong vision for the future. Facebook Live, continues to establish video as king, not to mention Mark Zuckerberg's future plans to create VR headsets and sunglasses.
I also see paid advertising becoming increasingly valuable as functionality allows targeting to become more granular, which in turn makes data mining easier and incredibly insightful about behaviour. As the platform becomes more sophisticated in its ability to track online activity though to conversions, I believe it  will eventually be able to close the gap between online engagement and even offline actions.
The almighty rise of Snap Inc. (formerly Snapchat) dominating the younger market, also has to be mentioned when considering the direction of social's future. Its plans to launch 'Spectacles' will surely attract a wealth of new brands to the channel, as they see opportunities to invest in, and use social, in new ways.
About Great Social Media Campaigns
4. Please tell us about the one social media campaign you liked the most this year
Campaigns that manage to master incorporating both up-to-date functionality and personalised elements that cater to each individual user, are completely at the top of their games. This is a talent that Cadbury showcases time and time again. In particular, the 'Cadbury Claw'  used Facebook video to ask users to submit their moves, in order to see if 'the claw' could grab them their very own bar of chocolate. The genius mechanic then provided each entrant with their own bespoke video, including their name, to showcase the move, and to see if they won. A perfect blend of social media magic and one of life's greatest inventions – chocolate!
5. What about the latest campaign your brand or agency was involved in?
We continue to be incredibly proud of the social media produced for the UK's fastest-growing gin brand, Edinburgh Gin. This year, we took on the task of launching its limited edition 'Valentine's Gin' solely through social. Through a dedicated content and advertising strategy which targeted online users with existing interests in gin, our activity resulted in the year's entire run of bottles completely selling out by week three of the campaign. It was most definitely love at first sight for the UK's biggest gin lovers!
We also supported the company's biggest expansion – the opening of a brand new distillery. The wealth of press coverage generated by LUX, was integrated into Edinburgh Gin's social media content strategy, with content reaching over half a million people across Facebook and Twitter during the month of the launch. We even ran a social media competition to crowdsource the name of the distillery's brand new still! The winner in question (the chosen name was 'Gin Jeanie') was then invited as a special guest to the launch, which hosted over 300 trade, press, and industry attendees.
6. What is the most important thing brands and agencies must keep in mind, in order to build a successful social media campaign?
Know your audience, and be sure to think like your audience. It's easy for businesses to fail at this hurdle, in cases where they are unable to separate what the business or agency thinks and feels about the campaign. They completely lose sight of what its archetypal consumer thinks and feels. Above all, you have to truly care about the work, and believe in the campaign. Any lack of this at the outset, can spell disaster in the long run.
7. In your opinion, which is the most important KPI to watch during a social media campaign?
One metric cannot be relied upon alone, but engagement should certainly be at the top of the pyramid – positive engagement which reflects a strong brand sentiment. A high engagement rate that is fraught with negativity and complaints will be detrimental to brand reputation. A passionate community of brand advocates who are actively sharing content, and voicing positive opinions, is completely invaluable to businesses of all sizes.
Harnessing a real sense of community, is also essential, as is ensuring a strong tone of voice. It allows consumers to feel they are engaging with a 'real' person, rather than an agency or automated response. This can in turn actually foster a negative brand perception.
About the Future of Social Media Marketing
8. What will be the role of social media in the marketing mix of the future?
We're definitely going to see social media increasingly integrated into the marketing mix, as a higher volume of businesses realise its importance. Social will begin to seamlessly merge with all other marketing activities (such as PR, email and offline) rather than being viewed as a separate entity which sits alongside a separate marketing strategy.
Cross-channel integration will also play a key role, as it will aid smoother user journeys, creating a complete narrative, as opposed to disjointed messages and campaigns which all exist through different media.
9. What would you say is the biggest obstacle within the field of social media marketing?
The element of overwhelming choice can, and will continue to be, a surprisingly big obstacle for businesses of all sizes. The saturation of new platforms makes the consideration of where to even begin a campaign, incredibly difficult. Decisions initially need to be made on which will provide the most long-standing value. At the same time, they must try to predict which of the newer channels are worth investing in. Unfortunately, there is no "social media crystal ball" which can effectively predict which new channels will thrive and which will join the watery depths of those that cease to be!
10. If you had to give one piece of advice to someone who has just started out in the industry, what would it be?
Don't be afraid to ask questions (even the ones you think might not be important) and make sure you are proactively seeking out the latest news to ensure you stay on top of trends. The landscape changes daily, and those who fall behind will learn that it's easy to very quickly flounder.
It's also so essential to find a mentor from whom you can learn. If you ever find yourself in a position where you're not learning anything new, take matters into your own hands, and seek them out – attend talks, take online courses, listen to webinars!
Above all, have a passion for what you do. Without it, none of the above will come to fruition.
11. In your opinion, which is the "ad format of the future"?
As seen with the Cadbury campaign, the ad format of the future is set to become more interactive for the user, as well as personlised. Brands will always be battling it out to vie for the same consumers' attention. Therefore, as social functionality becomes more advanced, the war will become more intense, and in turn more innovative. VR will eventually become accessible for brands, and this will surely lead to some awe-inspiring activity. Most definitely exciting times ahead – and rife with opportunity!
Fun Fact
12. Finally, tell us one thing someone would NOT be able to find about you from looking at your social media profiles.
As a child, my dream job was to be an astronaut! But somewhere along the way my dream quickly changed shape and focused on more creative endeavours. It has probably something to do with my terrible eyesight, which won't be much help in flying a rocket, or carrying out space-related maintenance/exploration.  As I'm sure many of my friends and colleagues would admit though, I can definitely be a bit of a space cadet every now and then, and perhaps slightly wired to the moon!
---
---
You might also like
---
More from Interviews
---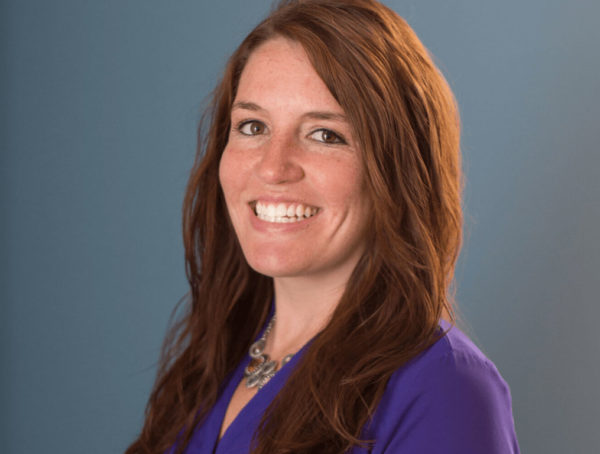 Please welcome this week's 12 Questions Expert Spotlight guest, Director of Brand Strategy & Marketing at Blue Magnet Interactive, Stephanie …