YouTube has announced it's evolving its FameBit platform to YouTube BrandConnect, making it easier for creators and brands can collaborate.
Branded content has grown significantly on YouTube over the last few years as more and more people come to the video platform to connect with their favorite content creators and, as a result, discover new products they love.
This presents an excellent opportunity for brands to reach new audiences on YouTube and work with creators to boost their message.
With influencer marketing projected to reach $15 billion by 2022, YouTube is looking to give brands and creators more natural ways to collaborate.
That's one reason the company is now evolving its FameBit branded content platform to YouTube BrandConnect. As a result, FameBit is being discontinued from July 31st.
YouTube BrandConnect offers creators and brands an easier way to work together "to create branded content that is both authentic and effective." With the new platform, YouTube's focus will continue to be on supporting and driving revenue to creators, providing measurable campaigns for brands, and reaching viewers with authentic and relevant content, and it has built a set of features within BrandConnect to support these objectives.
BrandConnect offers insights-based matchmaking tools for creators, giving them easier access to branded content deals across YouTube. The whole idea is to utilize the unique connection that creators have with their fans. YouTube's matchmaking has helped produce highly engaging and relevant branded content over the last two years, with average deal sizes across the full-service product growing more than 260%.
"YouTube creators have a real-time pulse on their community and have the flexibility to pivot their content to serve audience (and brand) needs, something we're seeing firsthand right now," explained Lori Sobel, Global Business Head of YouTube BrandConnect and Henry Scott-Green, Product Manager at YouTube BrandConnect.
"For example, the Reese's brand's March Madness campaign took a turn when the annual basketball tournament was cancelled due to the pandemic. Creators including 2Hype, Smosh Pit, and Eh Bee Family were able to adapt their previously-shot content to still bring a relevant vibe to fans at home, while driving strong consumer engagement and awareness for Reese's Miniature Cups newly designed packaging, which was perfect for a stay-at-home game of couch basketball."
YouTube has also added new measurement solutions like Brand Interest Lift, Influencer Lift, and organic view-through conversations for brands, providing real-time campaign results and accountability. Brand Interest Lift lets advertisers measure consumer search behavior that comes from watching a creator's video – Influencer Lift measures consumer sentiment on Purchase Intent, Brand Recall, and more.
Furthermore, Google insights and tools let brands measure the impact and ROI of their influencer marketing campaigns for the first time on YouTube.
In addition to the above, YouTube has also introduced features like shopping shelf and app shelf, that let viewers of a video buy the products or download the apps that appear within.
YouTube says it will expand these to a new media shelf as well, where viewers of a video can purchase or rent movies and shows.
Other features, like the AR try-on experience, let viewers try on and shop products virtually.
BrandConnect is being made available for eligible creators in the U.S. with 25,000+ subscribers who can sign up for the platform directly within YouTube Studio. More campaign management features will make their way to YouTube Studio within the next few months.
---
You might also like
---
More from YouTube
---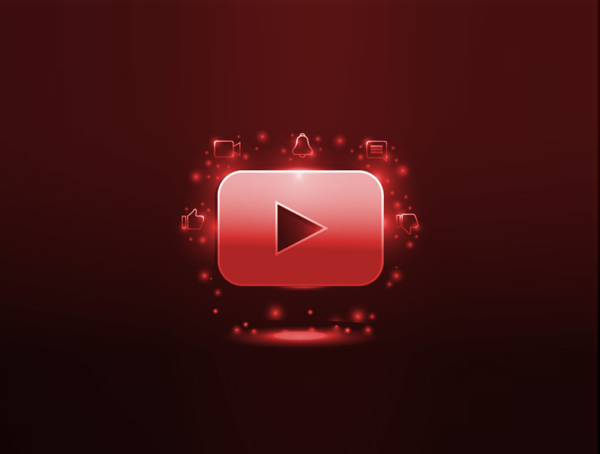 The YouTube Partner Program will now be open to creators once they reach 500 subscribers, allowing smaller creator to monetize …