In a world gone mobile, our reputation has been transferred from real time to digital subjecting us to constant scrutiny via what we post, look at, and buy online.
With over 3 billion users expected in 2015, the internet has made us our most vulnerable selves without notice and the evolution of technologies and social media does far from help that. All leading to the exposure of the individual, and lack of or minimal control over how they present themselves to the world online.
If you like our stories, there is an easy way to stay updated:
Follow @wersm
So what does this mean for social media? Well, quite honestly it doesn't effect it as much as you would think. In fact, social media is NO fad, and here to stay. By assisting in the communication between not only people, but customers and companies, it is changing the way we not only communicate, but how we do business. Although not a new revelation, many people are unaware of the statistics behind your digital footprint.
According to the Edelman Trust Barometer, 65% of internet users see the internet as the most trusted source of information about people and companies. That being said, a survey done by the Denver Post uncovered that 75% of US adults that Googled themselves said their search results were NOT positive (RepArmor). So what does that say about us?
It means that our once personal lives have gone public, we are feeding the negativity by what we say and do on the internet.
One of my new favorite books, The Reputation Economy by Michael Fertik, outlines a principle that we should all strongly consider when it comes to our online reputation; consider our reputation as sort of a credit score.
Like your credit score depicts your spending habits and predicts your future spending habits, thanks to the internet and social media, your reputation does much of the same. His theory:
[quote]Everything you do online today will be recorded, stored, and analyzed to determine your reputation score which will be updated instantly and used to predict your behavior. This will then have huge consequences for your career business & every other aspect of your life.[/quote]
Therefore, your online presence is a vital part of not only your personal image, but corporate image as well. Negative comments, reviews, unorthodox pictures, and more can all leave a scar on our reputation no matter how long ago it was posted, said, etc. Filtering yourself is the key to not damaging your online reputation.
So What Does This Mean For Business?
A number of things can be said of businesses and online reputation management, but one key statistic to note is that in a study done by Yelp 85% of consumers use the Internet for research before making a purchasing decision thus making reviews, and company profiles incredibly important to monitor.
However, a bad review should not be deleted. Avoid controversy by interaction. Engage the customer and come up with a solution together, not only will it be appreciated by said customer, but it will reflect very well on your customer service and company involvement.
The fact of the matter is word of mouth is not the end-all be-all anymore. According to the BrightLocal Consumer Review Survey of 2014, 79% of consumers place equal weight on online reviews and personal recommendations.
With information dispersion quicker and more widespread than ever, the internet has brought rise to the importance of customer service worldwide, and breathed new meaning into customer reviews.
Where Is The Most Reputation Damage Done Though?
Well, Pew Research found that 66% of all bad reviews and personal harassment occurs online via social media and apps. Yep, that's right; social media can not only be the demise of our personal reputations, but is also home to where businesses can crash and burn their reputations too.
That explains the 81% of internet users that feel little or at all secure when sharing private information with other users on social media sites (Pew Research).
Do My Social Media Habits Affect My Professional Life?
The answer is yes, and in a big way. In fact 75% of companies have formal policies that require their recruiters to do online research when screening candidates for a position. (CrossTab)
A job market whose concerns used to focus on education, performance and skill set is now taking the candidate search a step further and entering into our personal lives. Why? Because they want the whole package, and one they don't have to be concerned about in or outside the office.
In fact global market research company CrossTab found that:
– 70% of US recruiters and hiring managers have rejected candidates based on information
found online.
– 85% of US recruiters and hiring managers say positive online content does influence their   hiring decisions.
Crazy right?! So when it comes time to join the job hunt, there is a lot to consider, whether it's the company you work for, or cleaning up your social media profiles. After all, your social media or online pressence could be the deciding factor between you and another candidate when it comes to scoring your dream job.
So there you have it. Your digital footprint is not only important to know, but to maintain. Standing out is easy, but will you stand out in a good way or a bad way?
You hold the key to your future and really should consider it the next time you post online, write a review, or just interact. Nothing is personal anymore, and the only people we have to blame is ourselves. So let's reign it in and promote a good digital footprint to showcase our true selves, not who Google or social media wants us to be.
If you like our stories, there is an easy way to stay updated:
Follow @wersm
Thoughts and queries commment below I would love to hear them!
MUST read books: The Reputation Economy and A World Gone Social
Read next: Pinterest Plays Matchmaker
---
You might also like
---
More from Experts Talk
---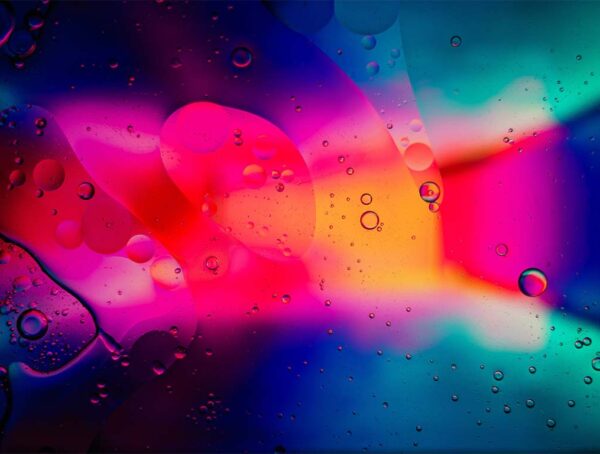 In this month's experiment, we set out to find out whether adding custom alt text on Instagram posts improves reach.