You should probably start asking for permission before embedding other peoples' Instagram posts on your website. Here's why. 
Remember that case a while back where a photographer lost her copyright claim by posting a photo on Instagram? Long story short, Mashable asked a photographer for her permission to use one of her Instagram photos in an article.
The photographer said no, but Mashable embedded the photo instead. The photographer sued, but lost, with the judge saying that she granted Instagram the right to sublicense her photograph to other Instagram users, and "Instagram validly exercised that right by granting Mashable a sublicense" to display it.
However, according to an Instagram statement in a recent Ars Technica report, it's probably best for websites to get permission before embedding people's photographs, as Instagram apparently doesn't sublicense embeds.
"While our terms allow us to grant a sub-license, we do not grant one for our embeds API. Our platform policies require third parties to have the necessary rights from applicable rights holders. This includes ensuring they have a license to share this content if a license is required by law."
Therefore, publishers are not covered against content creators/owners as it doesn't sub-license content that third-parties embed in their websites.
Instagram's statement came after a case similar to Mashable's went to court recently:
"Photographer Elliot McGucken took a rare photo of an ephemeral lake in Death Valley. Ordinarily, Death Valley is bone dry, but occasionally a heavy rain will create a sizable body of water. Newsweek asked to license the image, but McGucken turned down their offer. So instead Newsweek embedded a post from McGucken's Instagram feed containing the image."
In the lawsuit, the Southern District Court of New York ruled that Instagram doesn't offer a very definitive explanation within its terms that could lead to the lawsuit's dismissal. The ruling could be significant as it may encourage creators to go after anyone who uses their Instagram content without permission – even if it's just embedded.
The ruling also makes it quite clear that this is a complex situation, and is far from over. It's probably, therefore, better that you seek permission from users before embedding their posts on your website.
---
You might also like
---
More from Instagram
---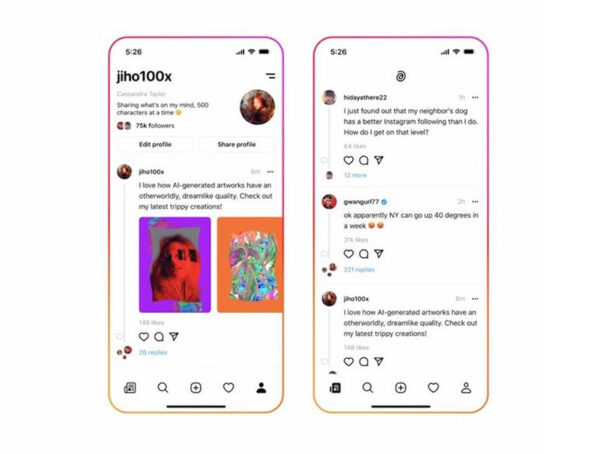 Instagram's rumored text-based Twitter competitor still does not have a name, but now we know what it might look like. The …