Snapchat is expanding its visual search features with the ability to scan food and wine labels and get information about the products.
After announcing several new image recognition features for Snap Camera at its annual Partner Summit this summer, Snapchat is now introducing a new feature that lets you use visual search to scan food and wine labels to get nutritional information, price, rating, and tasting notes.
There are currently other apps out there that do this already. Still, the ability to do it using the Snap Camera opens up more possibilities for Snapchat users to interact with the world through its lens.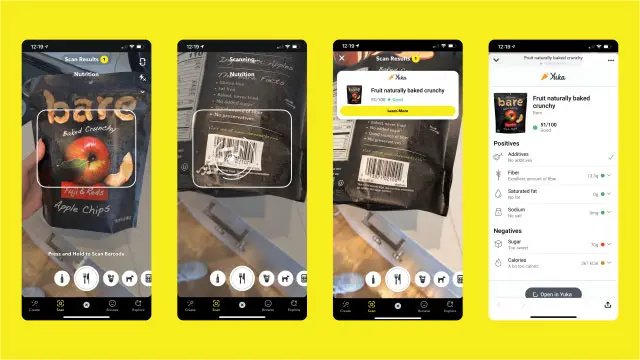 The app brings up nutritional information and a short analysis of a food's health benefits. This information is provided by the nutrition app Yuka. Similarly, when you scan your favorite bottle of wine, price, rating, and tasting notes appear on the screen. The information is provided by the specialized wine app Vivino.
You can also identify a range of other things using the Snap Camera, like plants and dog breeds. However, you can also solve math equations, check out products on Amazon, and even Shazam music.
---
You might also like
---
More from Snapchat
---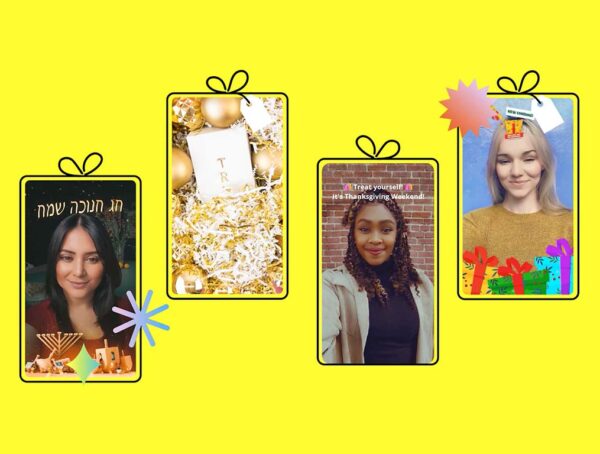 With the holiday season less than three months away, Snapchat has released its 2021 holiday marketing guide.